Kid dirtbikes for sale
Getting the children's MX bike you want - is Kids play!
Kid dirtbikes for sale, are numerous and should be found easily enough.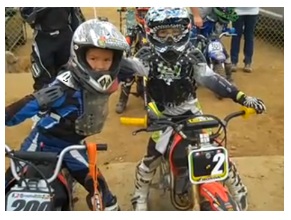 When buying a bike for your child you need to think about a few things. Have they ever been on a motorbike before? Are they too small for the bike? Is the bike too powerful?
You need to find a dirtbike that's both comfortable and easy to ride for your Childs level of skill.
Cost too plays a part- you can go for a new more expensive bike; the ideal option with a new bike is that they are under warrantee and maintenance shouldn't cost you anything. A used kids dirtbike is great value for money, but be careful of any damage or abuse, that may cost you MORE money when you have bought the bike.
MotoX kids obviously love dirt bikes and for sure pitbikes for sale too. Mini Moto cross is a popular choice for many kids wanting some outdoor adventure.
The choices vary from a toy motocross ride powered by a simple battery (and can be used indoors) to a miniature trail bike, which travels at speed using a real mini endurance engine. If your kids buy the latter model they will need helmets and all the specialised off-road protective gear.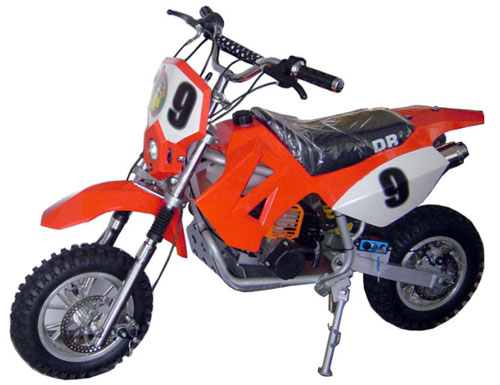 New kids bikes are getting better all the time, and many smaller motocross bikes, are almost miniature works of art.
You may get some pointers from pitbike forums and atv websites in regards to any technical questions you may have. On the packaging of most mini dirtbikes age ranges are shown. But in many cases a kid under six will be using battery powered toy rides for children, and then progress onto petrol driven pit bikes later on.
Start on something lightly powered and then progress onto fast 50cc dirt bikes once your child rider has mastered their abilities – maybe even a few lessons at a dirtbike school (if there is one local to you).
Let's find some motobike deals on the web and see what kind of mini metal and kid dirtbikes for sale we can buy for our money.
Cheap kids dirt bikes
A few hundred should get you a perfect kids motorbike.
Funkybikes.co.uk, have a whole page dedicated to kids powersports and kid dirtbikes for sale. Here we discovered a 125cc Pro-Pit Bike going for £309. Postage was an extra £49 but this model contained triple clamp forks and a quality heavy duty suspension. If that's not for you what about a Road Legal 110cc Monkey bike coming in at £699 (same price as before in regards to shipping).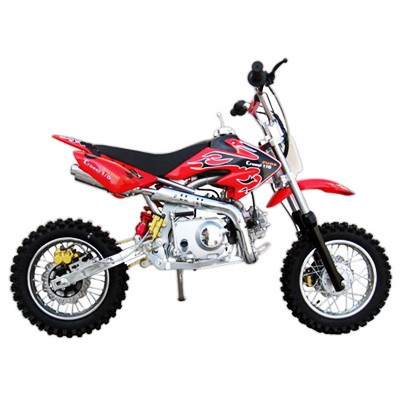 It's a 107cc dirtbike, with a 4-stroke engine and electric start. A full indicator set, with headlamps and brake lights all included. Of course your kid still cant go on the road until they are the required legal age for the bike, but certainly this is a model you can share with your child.
Ghostbikes.com seems to have a good range of kid dirtbikes for sale & pitbikes for beginners. We looked over a GMX 125cc Ghost MX Pit Dirt Bike coming in at just under £400. This has a 125cc Lifan 4 Stroke, Air Cooled engine. A Mikuni PZ26 and an acceleration speed of 8.7 BHP.
Or would you like more power such as the GMX 250 Ghost Mx Pit Dirt Bike which will take a £674.99 hit on your wallet. This dirt bike has a 250cc Loncin 4 Stroke engine, Mikuni PZ30 carb, and electric start. Some of these pitbikes have great little touches including quality racing parts such as KMC Chain's, Anodised Fuel Caps, Alloy Brake & Clutch Levers and Braided Steel Brake Pipes - and the motoX bikes look awesome (but thats a given i guess).
Funbikes.co.uk have a pit bike called a STOMP 110 FX (110cc engine), a nice newbie dirtbike for £475. The 4-Stroke Engine is complimented by Alloy Triple Clamps, Extended Rear Swing Arm and SDG Hubs. You can even add more bits to it such as a high performance exhaust system for the child that demands more. – These motocross bikes can be a handful in new riders hands, so proper instruction before you begin helps prevent accidents. Getting the right kid dirtbikes for sale does take time.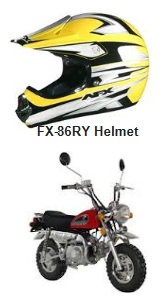 Also at funbikes was a KXD 125R Pit Bike in Carbon; for sale at £587.22 and a groovy Crash Helmet also for kids (a RM dirt bike Open Face unit) for £39.99.
F1products.co.uk was selling a K110cc Junior Quad Bike for £425.95 and a kids style; Junior motorbike at just £599.00.
These amazing quads n' bikes can travel up to 40mph so you will need your rugged ATV riding apparel for these mud pluggers. CDI ignition, drums on the front and hydraulic brakes on the back plus a tank capacity of 4 litres should keep your kids busy for most of the afternoon.
Our last stop is motorcycle-superstore.com for more kid dirtbikes for sale, they have a range of all things bike including road dirt bikes; plus they have a kids riding gear section as well. Some finds were a Youth FX-86RY Helmet for $58.99, an AFX Youth FX-35Y Helmet coming in at $85.99 and a AFX Youth Girl's FX-86RY Rocket girl Helmet (in pink) for around $62.99.
The yamaha mini enduro is a quality dirt bike for children as is the huffy compressor dirt bike. We didn't see any new yamaha dirt bikes on these sites, but you will get their own branded 4 and 2 stroke dirt bikes in many cases - which are cheaper of course.
Quality should be important so use a dirtbike magazine subscription to read up and research the bikes needed by you. Is it a 50cc motocross bike you'll need? Or are you after one with a specific drivetrain? Some used adverts online even contain a video, which we have started to see recently. A video gives you an excellent idea of what your buying.
Use our kid dirtbikes for sale suggestions and remember you need not buy new, used dirt bikes offer significant value but you need to exercise more care as there are no warrantees.
Kids dirt bikes (UK & USA)
Wanting cheap kid dirtbikes for sale ? then check out the smaller motocross bikes that are for sale – the bigger Japanese brands are certainly amongst the best. Ideally eBay and other auction sites will have tons of them. UK stores and those across America are now meeting demand, with the resurgence of the MX sport. Remember of course some bikes advertised as "toys" (and even look like toys), do pack quite a punch in the power stakes, so a helmet & body protection for your kids is an absolute must-have! Kid dirtbikes for sale can be scaled down versions of the real-deal.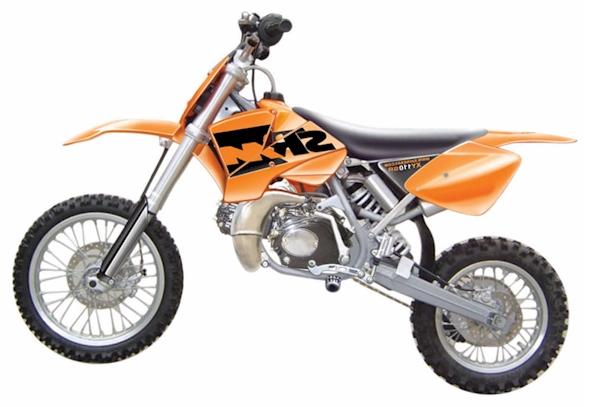 Home | Dirt Bikes | Cheap Dirt Bikes | Accessories | Mini Dirt Bikes | Motocross Racing
Motocross Gear | Off Road Bikes | Used Dirt Bikes | Wholesale Dirt Bikes
Honda | Kawasaki | Suzuki | Yamaha