Las vegas motocross apparel
Viva las vegas – desert city gear.
When buying las vegas motocross apparel, there is such a wide choice it can be quite overwhelming.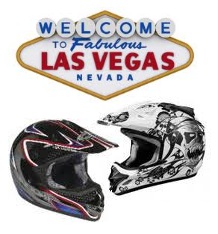 Your best checking out any websites before you visit the stores in las vegas, just in case prices vary or discounts showing on the sites are not obvious in the store.
Also of course, there will be stores in vegas, that won't have obvious websites for las vegas motocross apparel. So you'll have to ensure you check out the surrounding areas in case you miss a bargain. Generally one store may recommend another, or if you're in vegas to see a dirt bike show, all the popular vendors should be there - so be sure and check them out!
A motorcycle dealer in vegas can be found pretty quickly. Maybe you're planning a trails adventure, or you want to buy motocross accessories well if they dont have it in vegas, they dont have it anywhere. Las vegas doesn't always spring to mind when seeking out MX riding gear and going offroad on bikes, thats true - but it does exist in this neon city.
We'll take the question on where to get bike rentals from first. On the vegas.com website they have tour details on an experience called "Dirt Bike Hidden Valley".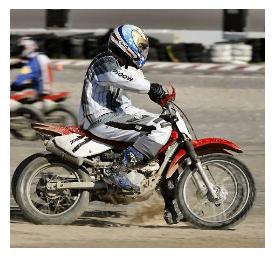 Its $309 for an Adult and $309 for a child. Here you can spend up to 6 hours riding beloved dirtbikes. You will need previous experience of motorcycles & atv's, and the dress code has restrictions.
You will be required to be clothed properly for riding a performance bike. So no flip-flops and shorts. You don't want to have an accident. Organizers will be keen on youth safety, so do look at the website for further info and cool pictures on this vegas rental MX tour.
Ok lets get back to buying las vegas motocross apparel.
Not exactly "in" vegas but a rugged accessory item that takes its name from the desert city; is a pair of Scott Las Vegas Gloves, available from dirtbikebitz.com. We were eager to snap these new dirt bike gloves up – but they had been sold out! Better luck next time eh. Dirtbikebitz.com can also be useful for kids motocross bike spares and graphics kits. It's a comprehensive website with a vast range of bike gear for sale, plus parts and clothing.
Craigslist.org, within their las vegas locale page had a few choice items of las vegas motocross apparel; a KBC Motocross Helmet on offer for $120 looked a steal -(also thrown in was a pair of Oakley Goggles for $40 too). Craigslist is ideal for accessories of all shapes and sizes, with motocross helmets and racing clothing regularly advertised even odd things like, dirt bike seat covers sometimes.
L.V. Dirt bike apperal
If Elvis was a dirt biker, he'd go here…..
Vegassuperads.com came next with some top las vegas motocross apparel a full face motocross helmet coming in at $60.00 looked awsome in a number of sizes and had washable liners etc.
They often have used classifieds for specific accessories, clothing and full size bikes are here as well.
Cyclegear.com is a local store situated on Decatur Blvd - excellent for las vegas motocross apparel for men and women.
They were offering an O'NEAL Hammer Roost Guard for $69.99 a set of ALPINESTARS Reflex Elbow Guards for only $29.99 and a FOX Women's Dakota Off-Road Jersey for sale at $39.95. Also check them out for MX boots and other rider branded clothing.

We didn't see any specific honda MX dealers in vegas, but look at these other las vegas accessory stores that are listed below, great for all sizes of youth gear and adult apparel (las vegas motocross apparel of course) :-
Ducs R US Incorporated …. 238 West Utah Avenue
Motorcycle Tire Center …. 2116 East Charleston Boulevard
Las Vegas Cycleworks …. 2980 South Sandhill Road
Cobra Custom Motors …. 6245 Harrison Drive
Racers Edge Performance …. 3021 South Valley View Boulevard
Dirt bike shops
Dirt bike apperal in las vegas should be in all the local MX stores. You may want to do your homework before you arrive and do a dirt bike comparison online for specific items to give you an idea if your buying cheap dirt bike gear or not. Las vegas dirt bike shops, are only to willing to help you in your choice when your ready to buy - so dont be shy.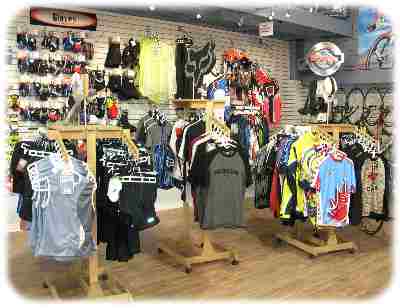 ---
Home | Dirt Bikes | Cheap Dirt Bikes | Accessories | Mini Dirt Bikes | Motocross Racing
Motocross Gear | Off Road Bikes | Used Dirt Bikes | Wholesale Dirt Bikes
Honda | Kawasaki | Suzuki | Yamaha