The Malaysia enduro
The malaysia enduro – a ride of your life.

Excitement and Thrills with the malasia enduro.
If two wheels, an engine and the feel of the breeze against your face are some of the features that make your heart rev at top speed, then you are likely one of the tens of thousands of people that have embraced the malaysia enduro way of life.
Enduro is exciting in Malaysia because riders are welcome to participate in the action. In the event that being a spectator is more than enough excitement for you and your friends, you will find yourself surrounded by thousands of other fans screaming and yelling for the rider and team of choice.
Its easy to love malaysia enduro bikes.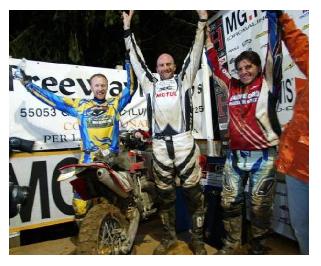 Do not think the trails and tracks will be the same. A popular spot for malaysia enduro is on the northeast side of Malaysia. Kuala Lumpur has a series of tabletop plateaus and jumps.
If you prefer, ride the flat trail against other competitive riders. The weather changes quickly from hot to cold and a dry track becomes a slippery route thanks to sudden rains. There are requests for past and future enduro's as riders announce to others the information about how to take part and where it is located.
The SIC-AAM Malaysian Motocross Championship is just another way of finding out how serious Asia is about their racing, from the grand prix to the enduros to the adventurous motocross and supercross riders.
The regime of Malaysia is aware of the popularity and encourages the events. Locals and visitors come to watch the action regardless of the weather. Tracks can get slick, but bikes and riders are typically familiar with handling and best results.
In July of 2008, the races were moved to Sepang Motocross Circuit to give the riders an equitable track to ride on. The leaders at that time, after the first 3 rounds of the event, were:
• Larry Stuart Blair, New Zealand, expert class
• Hazlanshah Mohd Noor, Kawasaki KX250F, novice class,
• M. Chandrasekaran, Malaysian MX legend, veteran class
• Ahmad Nasaie B. Najmi, Malaysia, (riding Kawasaki in 2011), Trail Bike Championship series
The resurfaced track continues to be kept in excellent condition to allow optimum performance for the racers. You will find riders from countries like Japan, Philippines, Mongolia, China, Sri Lanka and Australia.
If you happen to be in Malaysia on business, vacation or taking part in malasia enduro, plan to take in some of the motocross events in that country. You can see the moves of riders like James Robinson, age 28, hailing from Palmerston North, New Zealand.
Several New Zealand MX titles, Enduro championships, and a championship in Malaysian Motocross are among ROBO's achievements. His KTM 259 sfx performed great at the Kuala Kangsar Malaysian International Motocross event February 2012, where he won both Moto one and Moto two.
The first MotoGP test of 2012 at Sepang saw Australia's Casey Stoner and the Repsol Honda team assessing the response of the bike, which produced a fast 1'59.607 on the second lap. Repsol Honda's Dani Pedrosa had the third fastest lap of the day, 2'00.256. Engine failure stopped the testing on February 28, 2012 and heavy rain kept it from resuming.
Fine-tuning on the bikes takes place in Jerez the end of March, with Malaysia activities starting at April 8's first race in Qatar. Malaysian motocross provides excellent competition and events for racing fans around the world.
Charity Bikers
The malaysia enduro is a spectacle to see, for a change of viewpoint to the stadium and USA circuits, that your usually familiar with.
The riders that take part, have various makes and models. One place to check out is the Super Bikers Club Malaysia (SBCM) formed in 1992, they are the organisers of the 3 Nation Charity Ride.
This annual Charity Ride, is hosted in rotation over the last few years which has raised a huge volume of money for charity homes in the host country. So go along and watch this amazing event if you get the time & your holidaying there.
If you're a fan of 4 stroke enduro motorcycles and enduro tours this may be a place to consider. The country has opened up to the motorbike and welcomes riders of all skills. If you take a look at motoxschool.com, they have a "Malaysia tracks" page which advertises the S.M. Motorsport Park.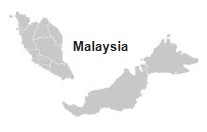 This track for bikes is situated on the Northeast side of Kuala Lumpur, Malaysia. From its first track it has a range of table top plateaus and jumps.
The other trail is flat including corners with earth banking. A number of pictures are available to explain more – for the interested off road moto-racer.
Open from 9 am to 6 pm, the malaysia enduro circuit is roughly 1.0 km. in length, but beware track temperature can range from 20 - 32 degree Celsius. If you do want to test your MX bike and enduro engine the cost is RM10.00 per day.
Now if you don't want to get your motorcycle dirty, and still enjoy dirt bike tire action what about becoming a spectator? Motocross news sites will keep you informed of up coming racing events and other notable competitions.
The Malaysian Motocross Championship
Adventure biking as you'd want it.
If you have been watching the malaysia enduro you will know that Sepang plays host to the Malaysian Motocross Championships. The SIC-AAM Malaysian Motocross Championship is a widely followed event.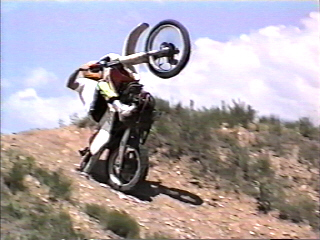 Because of this the Sepang Motocross Track has been upgraded, in recent times. The calendar is always changing with some last minute considerations for other tracks in other towns.
But if you are taking to the roads, and soaking up the atmosphere - don't forget those cool foto opportunities.
Make your holiday co-inside with the Motocross Championships and the malaysia enduro if you can; to see the best action.
Who knows you might capture a winning image of a Yamaha in a dynamic pose or the riders holding high their trophies.
Dirt bikes in Asia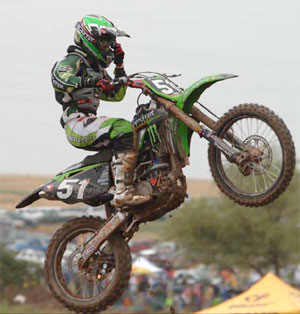 In a great number of Asian countries the motorbike reigns supreme.
For the ordinary person a motorcycle is the workhorse and everyday transport, so it follows that when a malaysia enduro race comes to town the population will be interested - really interested.
Malaysia has such stunning scenery it's easy to see why this country is chosen for a number of offroad competitions. Heck you might decide to go and see one and then hire a bike and join in yourself, and no one could blame you.
Malaysia tracks aren't for everyone, the climate and tough tracks can make it hard going, if your new to the sport.
So pick circuits that are for everyman, and have some facilities nearby. Once you get the hang of it and Malaysia becomes a regular calendar event, you can do more each year.
---
Home | Dirt Bikes | Cheap Dirt Bikes | Accessories | Mini Dirt Bikes | Motocross Racing
Motocross Gear | Off Road Bikes | Used Dirt Bikes | Wholesale Dirt Bikes
Honda | Kawasaki | Suzuki | Yamaha