Mini bike plans
Build it yourself – draw up that plan.
Mini bike plans - technical builds for you.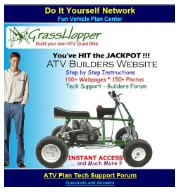 Mini bikes are great fun, and lots of enthusiasts like to know how they work. Mini-bike plans are ideal to lay the schematics of a bike out in front of you. These technical drawings give you an ideal perspective of how the bike is built and put together.
In some cases depending on the model, you might have exploded diagrams as well. For most bikers you don't need bike plans, but for the more technically minded they add knowledge to your mini bike experience.
If your wanting ATV minibike plans, where you have great details and easy to follow photos, try GoKart And Atv Plans - with 7 Designs Available. The designers have been in the business since 1960!
Minimoto summer ideas.
Try out Mini Bike Plans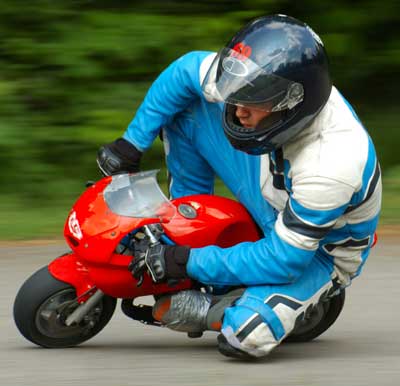 There are two schools of thought on building your own mini bike. One group says absolutely, go for it!
The other group recommends buying one from a dealer. The choice is actually up to you. If you have some mechanical knowhow, tools and can follow a detailed plan, there should be no problem.
If all of these apply to you, go ahead, look at the mini bike plans, invite some mechanical friends over and build that bike. Free plans are available on the Internet. One solid piece of advice: make certain you have everything you need before you get started.
One good reason to build a mini bike is to get the kids involved in what makes a motorized bike work. If you want to teach the kids the basics of tools and parts, they need to be responsible for the sorting and the cleaning. Mini bike plans are excellent starters because they are easy plans to follow.
The Tom Thumb mini bike might look familiar. Some of you may have built one with your dad! If you love the outdoors and wilderness trails, check out the plans for the Fat-Tire Scooter for Sportsmen, found underneath the Tom Thumb mini-bike.
Tom Thumb and Fat plans -- http://jleibovitch.tripod.com/id284.htm
Mini bikes and dirt bikes
Adding it all together.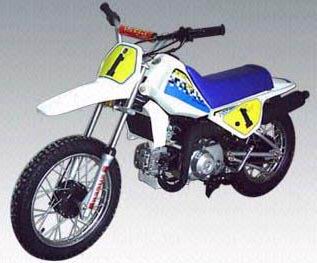 Planning in a way is easy, it should almost cost you nothing. It's when you begin building your mini motos and dirtbikes it becomes costly.
So do all the thinking and planning you need before jumping in. What engine size do you need? What types of tires? Etc.etc..
The more powerful mini pocket dirt bikes can get you into real trouble if you have never ridden one of these bikes before. But then again if you're an adult, you'll need some grunt, or it'll pootle around like a toy.
Also make a list of all the spares, and parts you'll need – with prices next to them. Tally up the FULL COST and then you'll know if this project will fly – or your better buying a complete bike.
Cheap mini dirt bikes
Try not to ignore the time spent firstly planning, secondly buying all the materials and then finally building your mini dirt bike or mini moto. It can be quite a project, especially if you have a busy work life, and a hectic family life as well. Finding the time to build a bike – even though it's a small one can take months if not longer.
So think about cheap and used mini dirt bikes, if the summers here and you want some thrills now! Weigh it up – but if you can persevere with your mini bike build ( & Mini bike plans ) you'll certainly have a one-of-a-kind bike that you'll be proud of.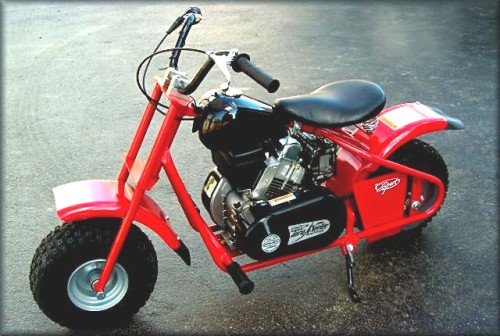 ---
Home | Dirt Bikes | Cheap Dirt Bikes | Accessories | Mini Dirt Bikes | Motocross Racing
Motocross Gear | Off Road Bikes | Used Dirt Bikes | Wholesale Dirt Bikes
Honda | Kawasaki | Suzuki | Yamaha