Mini bike videos
Small motocross vids can make superstars.
Lots of fans like to make mini bike videos . It's ideal to make a film of you and your bike and there's a fantastic array of video cameras and the quality is excellent.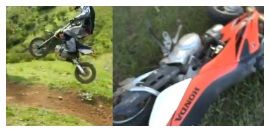 In these days of youtube and other sites of mini bikes you can have your video loaded and watched by thousands within a matter of days. If your interested in watching mini bike videos, youtube again is a great resource, and have a look on Amazon for videos to buy.
There are many DVD stores online, generally with search facilities on their site, so you can instantly see if any fall under the mini bike or mini moto heading to then purchase your pocket bike videos.
A mini motocross movie.
What You'll Find In Minibike Videos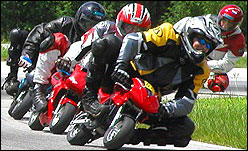 Minibikes or miniature motorcycles are often referred to as either pocketbikes or mini motos and can be seen in action best in mini bike videos. These short but sweet powerhouses usually work with a chain drive and a two stroke engine.
Much like go carts, mini bikes got their start in the garages of people who had a few spare parts laying around the garage. Initially they were used as pit bikes for drag racers- where their small statures made them an easily maneuverable means of getting around in the pits.
They have been around for a while and the mini bike as we know it today actually got its start in the 50s. When racing enthusiasts realized just how convenient and fun they could be, the trend began to take hold and bikes like you see in many mini bike videos started to gain popularity on a broader scale.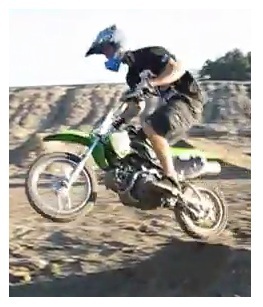 This market grew very quickly and the larger bike manufacturers started bringing out their own versions. Rupp, Taco, Gilson, Heath as well as Fox and Arctic-Cat began rolling out pocketbikes in addition to their offerings for other recreational vehicles and power toys.
In the 60s, growth was explosive and this is a trend that has neither slowed down nor stopped, even today. One look around on any given video site and you can find tons of mini bike videos that will show you just why these smaller versions of the dirt bikes, choppers and more are so much fun.
In the beginning, minibikes were made with a relatively small, four stroke power train and a horizontal crankshaft. Most of these had a flathead engine and the transmission was usually a crank mounted centrifugal clutch.
The company Comet was the first to introduce the continuously variable engine for the minibike, and this was very similar to that of a snowmobile. They called this the Torque A Verter, and with this, efficiency, speed and acceleration took a leap into the more modern minibike.
Videos of mini dirt bikes
The miniature motorcycle (aka motocross bike).
As you look through mini bike videos, you can see that there are a wide variety of types. The type we see most often looks something like a sport bike and is usually used in racing.
They are about 20 inches tall, and roughly 3 feet and 3 inches in length. They can typically go from 19 to 40 miles per hour, and a two stroke engine bike will usually have about 4.5 to 6 HP.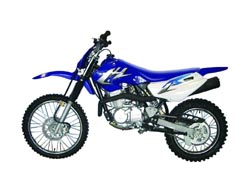 Sometimes, though you will find a four stroke or electric version and most of the more popular brands come from China.
The classic pit bikes are also still around- just as they were back in the very beginning. These are usually just a little scooter that you can get around in small spaces quickly at events. These are the ones that most resemble the motocross bikes we all know and love, and have been really popular in some circles in their own right as competitive bikes.
For a slightly larger minibike, most people go with what's known as the midi moto- and these are steadily gaining popularity because while still small, they tend to carry a bit more power. Currently, the most popular midi motos come with or are built with either a Honda engine or one that is really close to it.
If you're looking for more information about minibikes, there's a wealth of it to be had out there. However, one of the very best things you can do is to see the little powerhouse bikes in action for yourself. You can do this by checking out any number of mini bike videos, going to a competition or even sometimes, watching those competitions on television.
Minibike wheelie.
Minibikes on the snow.
What can go wrong?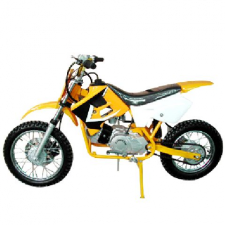 You'll see small cc dirt bikes are advertised everywhere, and depending on what you wish to do, your engine capacity maybe important!
Jumping and freestyle bikes too need accessories to make that special FMX jump do-able.
So once you have your video camera and tripod setup, don't forget about the bike – if you decide to hop-on and JUST wing it – you could be heading for the crash section – rather than the "wow what a move" category on youtube you should be aiming for.
---
Home | Dirt Bikes | Cheap Dirt Bikes | Accessories | Mini Dirt Bikes | Motocross Racing
Motocross Gear | Off Road Bikes | Used Dirt Bikes | Wholesale Dirt Bikes
Honda | Kawasaki | Suzuki | Yamaha