Mini moto maintenance
Getting down with the oily bits.
Mini moto maintenance of your mini-bike should be a priority if your using it regularly.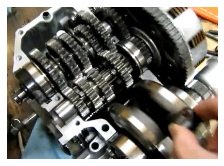 Even simple checks will save your pocket on repair bills. Find yourself a cheap set of tools, which can be bought from eBay or the local classified ads.
If you don't feel confident enough, have someone who is a mechanic or knows about bikes to check this over for you. If you are entering races or giving the bike many hours of use, always check basics, tyres, brakes, engine and you can tell by the noise the engine makes, when your riding the bike and you know it doesn't feel right - then you must get it fixed ASAP.
How maintaining dirt bike parts gives you an edge.
A Look at Mini Moto Maintenance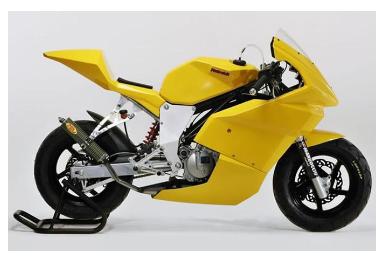 Mini moto maintenance is an essential for the proper operation of your dirt bike.
While some might think this process is going to be a complicated one, there are just a few basics that you need to keep in mind.
By taking this sensible approach, you can ensure a longer life for your bike.
Regular Maintenance – on your small dirt bike
One thing you are going to find is that over time, your chain is going to have some buildup with grease. Because of that, you are going to want to ensure that you remove any additional wax or oil that is building up as this can begin to break down your engine and cause problems with your sprockets as well.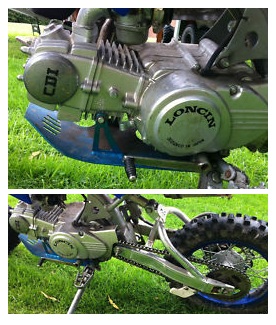 In addition to that, you are going to find that oil changes are important as well.
When you are adding in your oil, make sure it is the proper style and that you are only using new oil. Reusing any old oil can cause mechanical problems and increase wear and tear on your bike.
Also dispose of old dirt bike parts in a proper way, but ensure you note down any important part numbers first – so you can refer to them easily later on.
You should also spend time reviewing the nuts on your wheels (front & back). The goal is to ensure that they have the proper tension on them and that you are keeping the nuts greased too. Any loose nuts can potentially come off and cause a dangerous situation. Spokes too need to be checked for slackness.
As you are working on your mini moto maintenance, you are also going to find that checking your breaks is import as well. A good idea is to ensure that they are free from dirt and debris. Along with that, you will want to ensure that there is proper connection in them. As you are cleaning them, make sure you never spray the actual pads. Doing this makes them ineffective and it can lead to serious injury.
Beyond the basic mini moto maintenance for your dirt bike, you are going to want to check some elements too. What you are going to find is that in general, these items should be checked every other oil change at a minimum.
Old dirt bikes DO need fixing
The way to have the best mini dirt bike you can.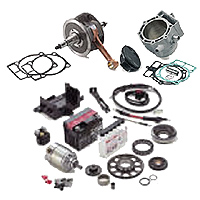 The first is the electric start and your battery. Checking this will allow you to ensure that your connections are tight and that the battery isn't showing signs of damage.
If you notice leaking or other issues, you will want to replace it at once.
At the same time, you will want to be sure that you scan the fuel lines as well. This will help you to ensure that there are no splits or leaks that could cause a potential accident.
One other area to check is the handlebars on your bike. What you will want to do is to look at them and ensure they properly turn and that they are angled well for your body. If you find that there is a problem, you can adjust it before you head out on a ride.
Above all, you are going to want to ensure that you focus on the safety of your bike at all times. By doing that, you are going to have a better chance of reducing accidents and ensure that your investment lasts a long time too. If you aren't sure on how to do any of the maintenance suggestions here, check with your local bike shop to see if they can give you proper direction. Or indeed for a small cost they may service (& check over) your minibike for you.
Motocross Bike Maintenance (applies to minibikes too.)
Our pocket dirt bike tip
Buying old dirt bikes will definitely get you some cheap MX bargains. But you're certainly going to need to know how to keep maintaining those dirt bike parts, on your cycle. From replacing a dirt bike air filter, to changing a dirtbike tire. So read up on mini moto maintenance from the experts, and never tackle anything you don't know. It may work out more expensive getting someone else to fix your mistakes.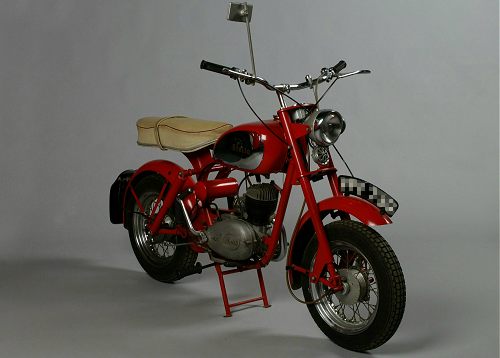 ---
Home | Dirt Bikes | Cheap Dirt Bikes | Accessories | Mini Dirt Bikes | Motocross Racing
Motocross Gear | Off Road Bikes | Used Dirt Bikes | Wholesale Dirt Bikes
Honda | Kawasaki | Suzuki | Yamaha