Mini moto shops
Know your local mini bike outlets.
The mini moto shops are a great start to buying the bike of your dreams, ideally don't go with any money, although this may seem like an odd thing to do, its best not to buy a bike on an impulse.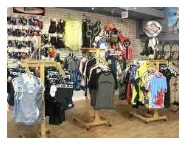 By all means when visiting the shop for the first time, get leaflets, catalogues and ask questions, then make an informed decision.
If you find the shop keeper has been helpful and a great advisor go back and then settle on a bike of your dreams. Shops are an excellent resource and also ensure they stock the parts for the same model your about to buy.
Good luck with your search.
Tackling motocross shops on the minibike.
Mini moto shops -- (good stores to buy mini dirtbikes, online and off in america).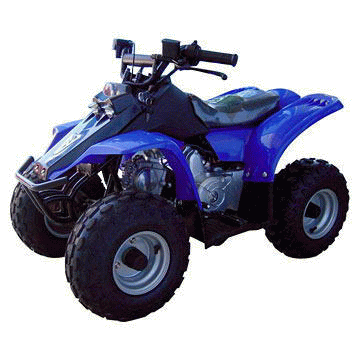 Mini moto shops are both in online and brick and mortar versions. Finding the best store to use in your area can be a challenge. If you live close to several shops, you might find it easier to shop with your local vender.
However, that doesn't mean you'll always get the best deal. In some cases, simply having a business close in the event you need repairs makes up for the difference in cost.
Many people don't have access to local mini moto shops. In that case, shopping online is not only the best choice, it's the only choice. Knowing which online site can offer a good deal and fast, courteous and effective customer service is the challenge for those shopping at the available online mini moto shops.
You can use the online ratings to help you select a shop. Amazon, Nextag and other sites that help you find products online from several different dealers often have a rating shown for the seller. Sometimes the search doesn't give you any valid options and you'll need to find another term to search if you use these sites to find a bike. You can also use sites such as Ask.com to find local and online dealers.
You can also go directly to the manufacturer's website. Some manufacturers sell directly on line and others redirect you to local brick and mortar stores or online mini moto shops. Since many of the manufacturers are in other countries, such as Italy, Czechoslovakia, Japan and the UK, email the company to find a local dealer or one online that's located in the US.
Sometimes the manufacturer's site has the list of dealers available at the site so check first before you email. At Cobra's website, cobramotorcycle.com, there's a page devoted to help you find a dealer in your area.
Low or high priced dirt bikes?
How will you be using your tiny motocross bike guys and girls ?
One of the best ways to find great mini moto shops is to ask people that race.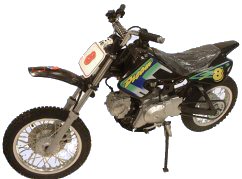 If you've never owned a bike but want to start, find online forums to help you wade through the various types of bikes.
You need to have some information before you start. For instance, do you want to race or simply have another toy? Are you purchasing the bike for yourself or for a child?
Are you looking for cheap or higher priced mini motos? If you can narrow down the search with the answers to these questions, most of the people in the forums will offer their opinions of the best bike for your situation.
If there's a local race course, spend a day there and talk to the racers or the parents of those racing. They often know the best local shops or online sites to find bargains and good service. Most of the racers and family know the ins and outs of buying online and local. The racers can also help you find the best bike for your situation.
Buying the bike is only part of the issue when you're looking for the best mini moto shops. You'll want to purchase from a dealer that has excellent follow-up service as well as parts and accessories.
While online shops often carry all parts, many don't have anyplace local you can go for repair. Before you purchase a mini moto, ask if the online shop has names of individuals or companies that service the bike in your area.

Instore interview and tips.
Huffy compressor dirt bike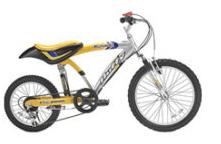 Stores offer anything from the competent 125cc dirt bike, to the lighter 50cc honda dirtbike for the new rider setting out on their dirt circuit adventures. But if you're seeking out cheaper excitement try the Huffy Compressor Dirt Bike.
As you can see it's not a motorized dirt bike at all. But a BMX type bicycle.
With a steel frame, good brakes, alloy rims and a fork type suspension, you'll see similarities with a regular pit bike. Also it has an adjustable air shock and you can change its six speed gears looking every part a "would be" dirt biker.
---
Home | Dirt Bikes | Cheap Dirt Bikes | Accessories | Mini Dirt Bikes | Motocross Racing
Motocross Gear | Off Road Bikes | Used Dirt Bikes | Wholesale Dirt Bikes
Honda | Kawasaki | Suzuki | Yamaha