Mini motos events
Meet lots of "MINI" people.
There are a vast number of mini motos events , up and down the country.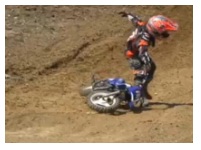 These moto events can vary from race days to more shop like events, or even both.
You are best checking out fan sites or forums, clubs and enthusiasts who will provide all the information you will need. It's a great day out to find out more, and have a good look around at what other people are doing, you may see a few good ideas and customised bikes.
So its always worth taking the time out to go and spend the day at a pocket moto event.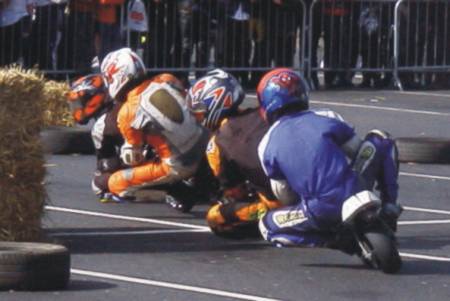 Some motocross occasions that will give you lifetime memories.
Mini Motos Events You Shouldn't Miss
The Las Vegas Mini Supercross is one of the mini motos events you won't want to miss. First, there's no city in the world like Las Vegas and the Supercross is one of the best events. When you put the two together, you have a once in a lifetime experience.
While the event is normally at the Orleans, for 2011 the Geico Mini Moto SX from Monster Energy was at the South Point Hotel, Casino & Spa. This is one of the largest indoor motorsport types of competitions and worth seeing if only once in your lifetime.
The race has all age classes and ability levels besides being an affordable trip. There's no cheaper town to visit than Las Vegas, if you know where to get rooms and food. Get a room early and if you have a local gaming establishment you frequent, see if they have a sister property in Las Vegas.
Often those with slot cards can get a huge discount on rooms at sister properties. Check with your local casino host to see if you qualify.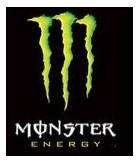 Another Las Vegas race just established is the Monster Energy Cup. This is a new race and 2011 is the inaugural run for the Monster Energy Cup held at Sam Boyd Stadium.
Again, if you book early, rooms are relatively inexpensive. The longer you wait to book rooms for any of the Las Vegas Mini Motos events, the less chance you'll have at a cheap room. If you have a Boyd B-Connected Card and any consistent play, you might get a free room!
The top finishing 15 riders in the Super-Mini class from the Amateur National Motocross Championship, the 12 to 15 year old class, get a spot in the Monster Energy Cup competition, so you'll have a chance to see world-class racing.
Ponca City - mini dirt bike thrills
The Loretta lynn motocross ranch.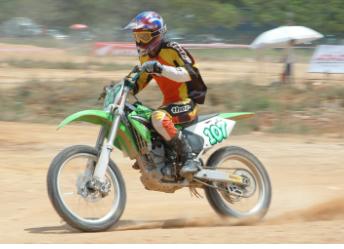 Speaking of the Amateur National Motocross Championship, that's another of the mini motos events that's a once in a lifetime must see.
The Red Bull AMA Amateur National Motocross Championship by AMSOIL held at Loretta Lynn's ranch is a super popular event. In 2011, there were thirty-five champions from this event and each year promises to get bigger and better.
You won't want to miss this race, it's six days jam packed with excitement and fun for the entire family. The winners get entry to the Super-Mini class of the newly established Monster Energy Cup.
Finally, going to the Ponca City Grand National Championships in Ponca City, OK, is another mini motos event you won't want to miss. There are all categories in this Grand National Motocross event and you'll get to see the best of the best that managed to make it through one of the over 100 events held in 33 states.
In order to qualify in the class, the rider has to enter a minimum of two events for his region and complete in the top 12 total scores for those classes. Great competitors make this one exciting race to see.
MINI4GB Event.
Are you a Dirt bike racer ?
Thinking of purchasing a mini dirt bike? You might want to be a notable dirt bike racer or a dirtbike stuntman? Who knows – we hope you do! Before doing any of that however - get instruction from a good dirt bike school first, if you're lucky enough to have one close by.
If not, get plenty of track time in - the more you race against your contemporaries, the better you'll get. Before every race, have your bike serviced and checked over after each race. Maintain your focus during the race, and that's easier if you know your mini bike is running as perfect as it can be.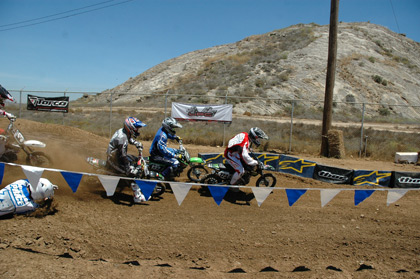 ---
Home | Dirt Bikes | Cheap Dirt Bikes | Accessories | Mini Dirt Bikes | Motocross Racing
Motocross Gear | Off Road Bikes | Used Dirt Bikes | Wholesale Dirt Bikes
Honda | Kawasaki | Suzuki | Yamaha