Mini motos videos on youtube
Great vid's - Of the smaller variety.
Lots of mini-riders like to make mini motos videos on youtube .
Free dirt bike racing clips
Movies of gas mini dirt bikes and 50cc mini dirt bikes.
MiniMotos Videos on YouTube
Mini bike enthusiasts have been finding a huge collection of mini motos videos on YouTube these days.
New ones are seemingly uploaded each and every day from people across the world, so you can just kick back and enjoy, and watch them with your friends. Whether you want to kill some time at work or just be entertained while at home, you'll be in luck.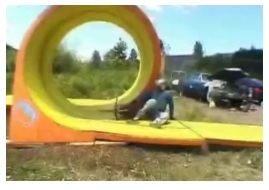 Of course, there's whole categories and classifications of these mini motos videos on YouTube. One of the most prevalent varieties is simply a guy talking about a new bike that he bought, or one that he fixed up and decked out.
Those videos typically just feature lots of footage of the bike sitting there with the guy talking about it, but sometimes they show the bike in action so you can see what it can do.
The ones that are the most fun though might be all of the trick videos that you can find. There are tons of mini motos videos on YouTube with riders attempting stunts and tricks. Some of them are successes and some of them are failed attempts, although both make for fun videos to sit back and watch and share with your friends.
One that you have to check out is "pocket bike loop". You'll see a guy riding his mini dirtbike up to a wooden loop to try to make it all the way around. He gives it a good couple of attempts, and the video has made it to over 5 million views already.
No need to buy mini motocross dvds ? (they're ALL free clips) - unless you want to.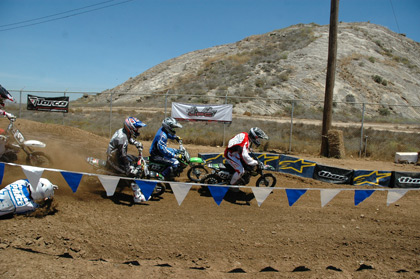 Films about mini pocket dirt bikes.
Another one in this category that you'll have to watch is "Unbelievable! Kids Stunting on Pocket Bike!" In this one you'll see a kid cruising across a parking lot trying to do some slick riding and show off moves on his mini, and that video has somehow gotten an astonishing 26 million views and counting.
If you check out "mini moto show 2" you'll also see a kid trying to do some tricks with his mini, and there are lots of other videos that are like that too.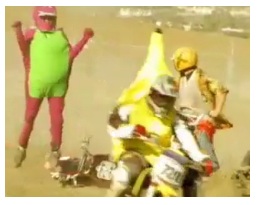 Another funny video is the "Mini Moto Fancy Dress Dirt Race". This one features some guys known as the 50 Nuts Crew, and they wear costumes as they cruise around a dirt track, and they look like Mario Kart characters and other video game characters.
You should also check out the "Ghost Rider Mini Moto" video, where a team of guys on mini bikes cruises around a downtown city through traffic, which is really interesting to see.
Then you'll just find a lot of good racing clips. For example, the "Pocket Bike Mini Moto Racing in Hong Kong Mini World" video has gotten almost 3 million views and it features almost 10 minutes of racing footage at a local competition. You'll find tons of these from competitions of all kinds, sizes and locales.
So go ahead and spend some time watching all of the mini motos videos on YouTube. From crashes to successful tricks, from people racing and riding to showing off their bikes and much more, there's a huge collection out there, and more than enough to keep you busy for quite some time.
So here below is the best selection we can find.
mini moto racing
POCKET BIKE MINI MOTO RACING IN HONG KONG MINI WORLD
Dirt bike games too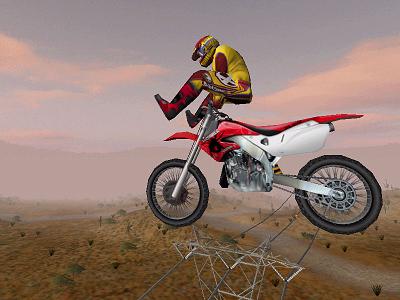 What else is free apart from mini bike vids?
Well games are too. Lots of free dirt bike racing games are around on the net.
Online dirt bike games are very sought after to judge your skill and ability without getting muddy.
A dirt bike game can differ in quality; some can have very poor graphics. But when playing any dirt bike games the gameplay is all. So if you have a spare few hours, consider games and youtube videos a way to spend a relaxing afternoon.
---
Home | Dirt Bikes | Cheap Dirt Bikes | Accessories | Mini Dirt Bikes | Motocross Racing
Motocross Gear | Off Road Bikes | Used Dirt Bikes | Wholesale Dirt Bikes
Honda | Kawasaki | Suzuki | Yamaha