Mini off road bikes
Off roading adventure – the mini bike way.
Why So Many Riders Love Mini off road Bikes
Mini off road bikes are alluring for many reasons. Ranging from raves about how cute they are to cheers regarding the incredible performance these small bikes produce, the public around the world is continually surprised about the features.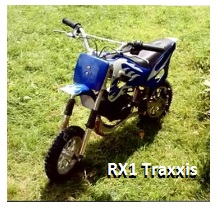 The fuel tank is small, usually holding just over half a gallon of gasoline and delivering nearly ten miles of excitement before refueling. Style is amazing and the dry weight makes it a perfect bike for a kid, although adults like to ride them, too.
Parents feel better knowing they can install a control on the throttle to keep the bike at 40 mph and below. Who would have ever thought 49cc could still result in speeds topping 75 mph? Besides the big names from Japan and knock-offs from China and Korea, mini bikes are manufactured by ATM-Polini and ZPF Mini Bikes out of Italy.
The ZPF mini bike is really an incredible piece of machinery from Italy. The founder, Pier Franco Zanetti, was deeply into providing safe yet powerful mini motos for racing. Style and fashion were second nature to the beautiful machine. Zanetti and his family enjoyed developing the bikes into better designs with better brakes and handling.
Although he passed away much too soon in 2005, Mr. Zanetti started the career of Alex Gault in racing, as well as backing multiple MotoGP World Champion Valentino Rossi.
The 2012 MPR (Mini Pocket Rockets) RX1 Traxxis mini off road bikes are still in the proving stages. The manufacturers know the terrain differs around the world and designs the bike to handle the tough trails. A heavily reinforced sub-frame and mainframe rely on high tensile strength steel to keep it together and working great. Front and rear disc brakes are heavy duty and allow quick stops when needed. The knobby off-road tires are ideal for all terrain.
Capable of doing over 45 mph, the 49cc engine delivers the speed and torque the rider wants. The smaller size produces a lighter dry weight. The fuel tank capacity of 1.3 liters yields about 20 miles traveling distance before requiring more gasoline. The ground clearance is less than 7 inches with a height just over 30 inches. The best part is that it has a weight capacity of 285 pounds, virtually giving most people the chance to climb aboard. Of course, many riders around the world love Honda's CRF50.
Perhaps it is because Honda ruled the Mini off road bikes market for so long and so many young riders started on a Honda. The 2009 Yamaha TT-R50E, designed to challenge Honda, started with a lower price to save consumers money. An electric start and lower seat height made it easier to handle the bike, with perfect power and suspension. Helping to keep the kids safe while learning to ride led to a controller on the throttle to keep the speed down until they were ready to move to the next level.
The best part was the fun in riding the bike. The 2009 version was successful, as there is little change for 2012. A height just over 30 inches and fuel capacity of slightly less than a gallon accompanies front and rear drum brakes and a 49cc air-cooled 4 stroke engine. Great grip and traction with knobby tires are the perfect finish.
The reason to have one.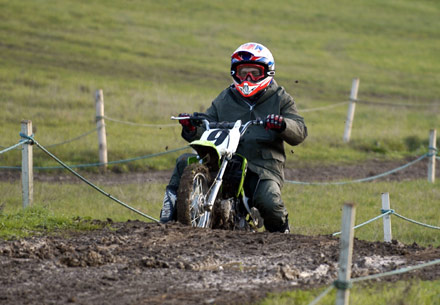 Mini off road bikes are enjoyed by adults and children alike. They vary in cost from used models, of known brands, to budget bikes from china. The advantage of a mini off road bike is the flexibility of storage; you can arrive at a race day in a compact car, and take the bike out of the back.
It's also easy to store and cheap to buy, race and repair, unless it's an exotic or rare bike. Ideal for beginners or those wanting to have a low-cost fun day. Even with these small bikes take care - and wear your dirtbike helmet at all times.
A mini pit bike such as a sikk bike and other small 2 strokes are not road legal. Some of the 4 strokes do have road kits fitted, such as indicators and headlamps. But even so, you still need to check your countries laws.
If you are a mini bike racer, you can buy anything from a 107cc small motorcycle to the rarer 49cc mustang dirtbike. You might have a specific brand in mind such as a Suzuki or the mini Honda - perhaps you've always loved a classic monkey bike for your infant to ride?
One great advantage of mini off road bikes with their chunky tires and wheels, is that you don't need much space to ride - and if your thinking of "designing your own MX track" in your back garden, you can ! – if your garden space is large enough and your tiny dirtbikes don't annoy the neighbors - you can begin today.
49cc/50cc engines are the norm for many tiny MX bikes you'll see; as they are light to use - and you can pull a cool wheelie or perfect a small jump without too much effort. You can even buy 39cc engines – but you'll have to decide if they provide the power you'll want?
We show a few videos below of some riders having fun - so you can see for yourself the cheap thrills you can have. Mini off road bikes - we love em'.
Free mini bike videos.
If you have a good location to ride your mini bike, then perhaps you'll make some videos & movies yourself, and if you do – send them in we'd love to see them.
Free slideshow images of small dirtbikes.
Robbie Murchison racing 65cc B grade motocross
A Stunt pocket cross vid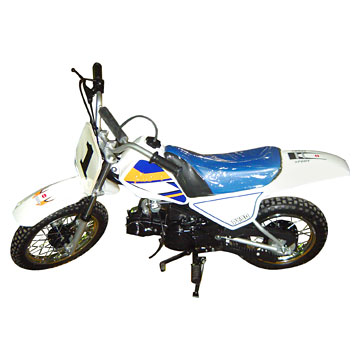 Go to Dirt bike camps
Getting the best mini dirt bike might be one thing, but you need to be geared up properly too, such as dirt bike goggles and a top quality motocross helmet. The tiny bike brands all offer outstanding ranges such as the popular 80cc bike, or the more common 50cc pitbike.
When your child is ready to do some real riding and improve those skills, think about the bike camps (MX schools) up and down the country, such as the Iron Horse country ranch, in Bertram, Texas or the Dirt Bike Camp at the Walker Creek Ranch, in Orland, Ca.
These places (and those like them) will focus your skills, improve on them and point out your bad habits and eradicate them. So if you ride a minibike or the full sized thing, you know you're riding the correct way.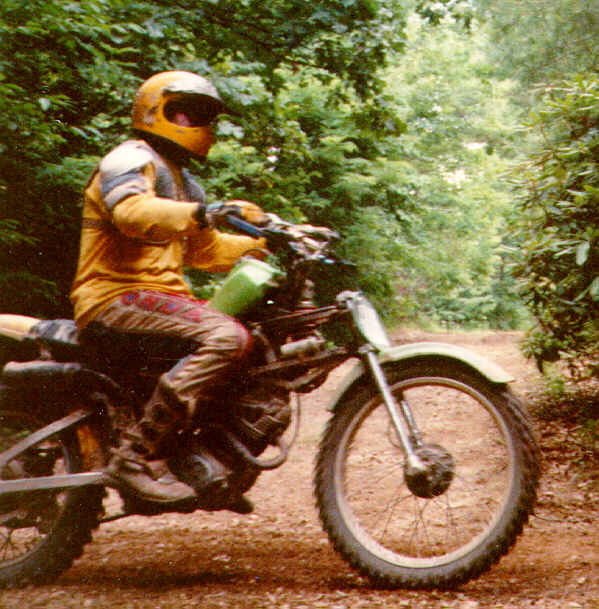 ---
Home | Dirt Bikes | Cheap Dirt Bikes | Accessories | Mini Dirt Bikes | Motocross Racing
Motocross Gear | Off Road Bikes | Used Dirt Bikes | Wholesale Dirt Bikes
Honda | Kawasaki | Suzuki | Yamaha