The Motocross bike
The Motocross Bike Saga: New vs Used.
If you have adventure in your blood, and thrill to the sound of a bike as it fires up and revs a few times, then there is a lot of appeal in buying a motocross bike used instead of new. The biggest reason is that you can own a few bikes at the same time.
Pick up bargains on different sizes or perhaps have an extra bike that is used just for parts. New or used, there are going to be many repairs simply because this is the kind of high energy sport that breaks bikes.
It is certainly no secret that most people do not have ready cash lying around to fund their new hobby. There is no surprise in hearing that the equipment and bikes are expensive. The good news is that if you hold out for a used bike and pay close attention to bulletin board notices or people talking at the track, you may find what you are looking for.
Some motocross bike owners change their minds about what they want after purchasing one bike or another. Sometimes it is easier to sell the bike to a private party and get the right one for the rider. Keep your eyes open to find the bargain of a lifetime every now and then.
There are several reasons to buy a used motocross bike rather than a new one. The most common reason is the price. Many bikes like Honda and Yamaha have easy to find parts. Either you or a good friend might be familiar with rebuilding two-wheel bikes. Replace the shocks and brakes.
Upgrade the steering and repair anything else that needs fixed. Be sure you can get any part you need before you purchase the used bike. After the repairs, order new plastic and a detail kit to make your bike look like new for less money.
Even new riders desire a new motocross bike. Stay away from brick-and-mortar stores and online sites for beginners. It is tempting to agree to new and before you know it, you will be above your budget and still in need of other money to polish it up. Salespeople are in tough and hungry times and few purchasers are exempt from sales pitches about the best bikes.
No matter what you hear, the rider's experience is one of the primary factors when deciding on a new or used bike. Adult or kid, that bike is going to drop on the trail and bump a few trees. It is part of the adventure of learning to ride.
A slip on the clutch, too much gas or not enough maneuvering room is all too common. With riding, practice makes better, but never perfect. A scratch on the fender does not hurt as bad when your bike is already broken in.
Note the features you like best about your used motocross bike, such as easy shifting. Then jot down what you do not care for, like bottoming out on dips. Go to an MX blog and post a question about problems to get responses from other readers. Start another list with features you like, ones you do not care for, and things you like about other dirt bikes. When you are ready to buy a new bike, take these lists with you to get the new bike you earned.
Getting the best MX bike possible.
A motocross bike doesn't have to be a costly exercise. If you keep it well maintained and buy a good quality brand that hasn't been abused to begin with; you should find the bike will save you money in the long run. When taking a bike out on the motocross track check it before and after races, oil, brakes, tire pressures and the tire itself for rips and tears, and other fluid levels.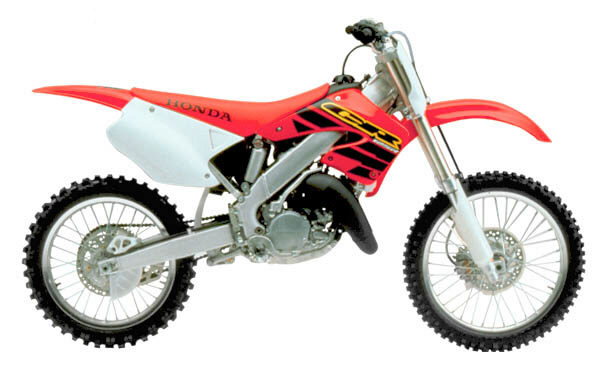 Motor cross bikes come in all shapes and sizes, from small yamaha's to big suzuki bikes. Or you may prefer the ever reliable honda? Whatever kind of dirt biker you might be some cheap used rides for sale in the local classifieds, will appeal to you.
New motor cross bikes cost thousands new, so why not save yourself some money on a usable motocross bike. Ebay has tons of utility vehicles listed regularly, so doing a quick search should be easy enough for your specific passion.
We take the best of the online websites, to find some quality discount bikes. Please feel free to use our recommended links as need be.
Mxchange.co.uk, is a superb place for buyers and sellers of all kinds of used MX bikes. It's very much an established place for good motorbikes. We uncovered a Yamaha YZ 125 for £1175, raced just once and used at a couple of practice trails. It looked like brand new – and so it should.
We then picked up a KTM SX 144 125cc, priced to sell at £2750. This was an immaculate track bike, that had only been used four times! The website offers clear pictures (most of the time) and you can narrow your search down to 125cc bikes and cf motorbikes if you are looking for specifics.
Motocross bike buys
Bike-exchange.com was our next visit, and they have a vast range of pre-loved motorcross bikes. From a Yamaha YZ 250 going for $850 US Dollars – which was too fast for the current rider and had lots of aftermarket parts attached. To a Honda XR 400 selling at $2500 US Dollars. Which is amazing on circuits and exciting for those that enjoy some off road speed at weekends.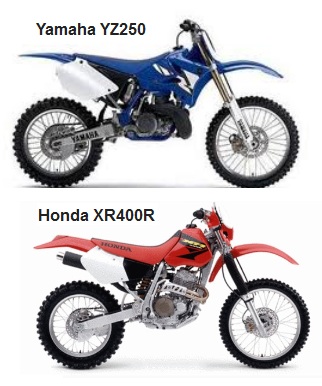 For the bikers that like vintage racin', classicdirtbike.co.uk should be a website beacon. They have plenty of classics, and vintage bike adverts for anyone to browse over. An Armstrong CCM trails motocross bike, with an alloy framed mono was for sale at just £700.
It had a 280cc Rotax motor which was original and its quite a rare vintage bike - especially in this condition. Or maybe you'd prefer a 1968 Bultaco Pursang mk3 250 coming in at £2200? Complete with an Amal carb, a 19" front wheel and had just been serviced by the owner a few weeks ago.
Gumtree.com should also be investigated if your becoming a classified bike nut. But if you like the smaller pitbikes, mypurerush.com is a winner. Would you like to unleash your offroad fury on a 140cc Dirt Cat X Pit Bike at a cost of £599?
Complete with a 140cc Lifan Engine, Upside Down Front Forks and a FastAce Gas Rear. Or there is the Dirt Cat Titan 125cc in Red, at a bargain price of £449. This mini bike was spec'd up with a 125cc Lifan Engine, Titan Knobby Tires and a Mikuni Carb.
The mini off road bikes make this sport very accessible for anyone. But do read up on the many articles online and in dirt bike magazines to ensure a certain model of bike (motocross bike) is made for you.
Down at the Motocross track
You can get carried away and not notice any damage immediately during a heart stopping race. So take your time after a race and maintain your MotoX bike and look after yourself. Your best doing this with a clear head so leave this until the day after to do a thorough once-over of your dirt bike.
You'll feel more confident on your next track, that you've done everything possible to ensure your motorbike is 100% race-ready.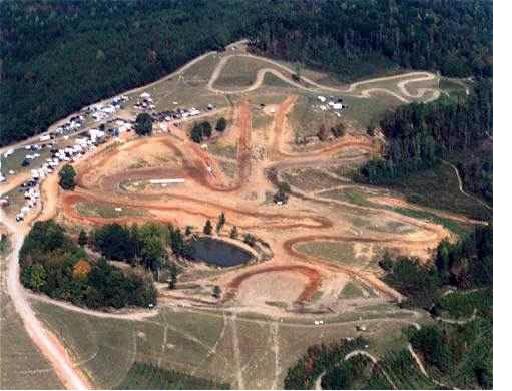 ---
Home | Dirt Bikes | Cheap Dirt Bikes | Accessories | Mini Dirt Bikes | Motocross Racing
Motocross Gear | Off Road Bikes | Used Dirt Bikes | Wholesale Dirt Bikes
Honda | Kawasaki | Suzuki | Yamaha