Motocross champions
The motocross elite – who are they?
Motocross champions and their achievements are all over mx sites. Wikepedia is ideal for finding out about specific riders and you might be able to find out about their stats and trophies they have won on those pages. Some main sites offer news articles of upcoming events and what's going on behind the scenes. For instance they might inform you of, dirt bike tours such as super cross stadium dates that feature extreme motocross riders from all parts of the USA.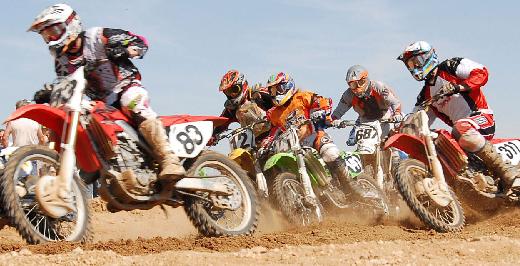 The dirt bike Championships have become a major event. Some motocross champions like james stewart and motocross racer Ricky Carmichael have made a fortune from motocross sponsorships at the off road series. The dirtbike pro's turn some off road extreme races into an event to behold. The ama pro motocross series is one of the more widely followed events, as is the ama motocross webcast for up to the minute info.
Overcoming fear in motocross is something all these scrambler heros have done. When you're sitting at the drop gates, waiting for the Xtreme MX race to begin it takes a cool head to win a world championship, and an AMA national final.
From the ama amateur national motocross championships to the AMA finals, most MX events have their fair share of thrills and spills.
Motocross and supercross news sites such as supercross.com and motocross.com will keep you informed with lots of free info. Plus the very latest dirt bike news on each rider.
Just remember to buy a few of those cool mx posters when you DO get down to a race.
FIM MX World Champions 2011
Commendable tallies for the 2011 Motocross Champions!
MX1
1. Antonio Cairoli, 596 points, KTM, (Italy)
2. Steven Frossard, 472 points, Yamaha, (France)
3. Clement DeSalle, 471 Points, Suzuki, (Belgium)
Antonio repeated his winning performance, taking the 2011 world championship with a KTM for the third year in a row.
MX2
1. Ken Roczen, 635 points, KTM (Germany)
2. Jeffrey Herlings, 585 points, KTM (Netherlands)
3. Tommy Searle, 526 points, Kawasaki (Great Britain)
Ken continued his KTM winning streak by taking the 2011 world championship after his 2nd place finish in 2010.
MX3
1. Julien Bill, 359 points, Honda (Switzerland)
2. Milko Potisek, 297 points, Honda (France)
3. Martin Michek, 287 points , KTM (Czechoslovakia)
Bill returned to MX3 after a less than stellar performance in MX1, which he switched to after a 3rd place MX3 finish in 2005. Achieving the World Championship has long been a dream and 2011 made it reality.
Motocross Champions for 2009, and 2010, in the MX1, MX2 and MX3 classes.
The FIM Motocross World Championships are divided into 3 classes for motocross champions: the MX1 (250cc two stroke and 450cc four stroke), the MX2 (125cc two stroke and the 250cc four stroke), and the MX3 (500cc two stroke and the 650cc four stroke).
The duration of the race is a little longer at thirty five minutes plus an extra two laps, and the series is also longer and generally incorporates over sixteen rounds.
The Motocross champions for 2009 and 2010 in the MX1, MX2 and MX3 classes are as follows:
MX1 World Championships 2010
MX2 World Championships 2010
MX3 World Championships 2010
MX1 World Championships 2009
MX2 World Championships 2009
MX3 World Championships 2009
The FIM 2011 Motocross World Championships will include thirty races at fifteen events that include Brazil, Bulgaria, France, Germany, Italy, Latvia, The Netherlands, Portugal, Slovenia, Sweden, the United Kingdom and the USA.
A Motocross times table 2005 – 2008
Take a look at our table of championship motocross 2005 – 2008. The names on the MX1, MX2 and MX3 classes below, should inspire you to race. Who knows maybe one day you'll be amongst them!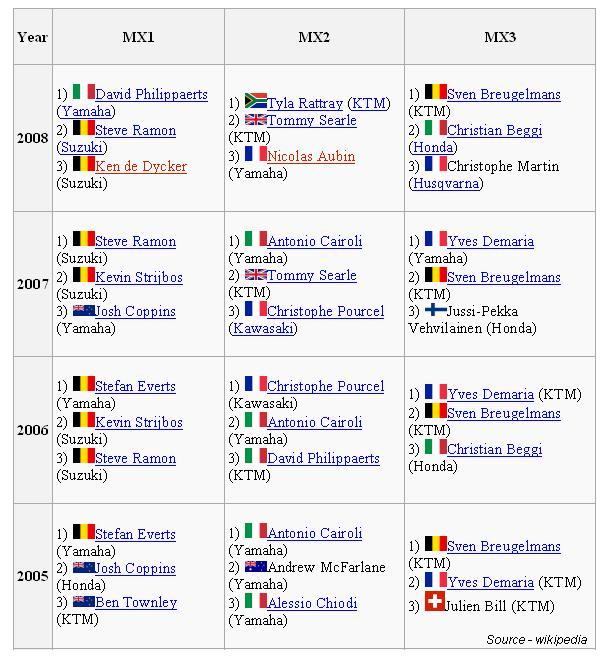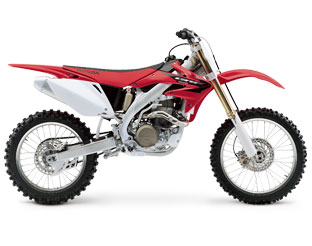 Motocross Goggles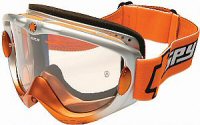 These extreme dirt bikers give thrills and spills in equal amount and for the money you pay it's a great evening out.
But what you don't see is all the hard work and practice they put in. Preparation is one of the most important things a pro can do. Plus check out what gear they wear too – like motocross goggles.
You simply can't ride without them – your eyes are so delicate and won't stand up to the rigors of the dirt track.
Good brands to buy are – spy, thor, fly and Oakley to name just a few.
Quality is crucial and never buy a used pair of goggles, its simply not worth it.
---
Home | Dirt Bikes | Cheap Dirt Bikes | Accessories | Mini Dirt Bikes | Motocross Racing
Motocross Gear | Off Road Bikes | Used Dirt Bikes | Wholesale Dirt Bikes
Honda | Kawasaki | Suzuki | Yamaha