Motocross close out gear
Motocross mayhem- at the sales.
If you're thinking of buying motocross close out gear, you're making a great choice of cost-saving. Budget ranges & last years gear is well liked by riders and the stores that offer "close-outs" have a lot of choice and range to suit most tastes. With great graphics and attention to detail, close-out clothing is STILL well put-together and hard wearing for any type of MX rider.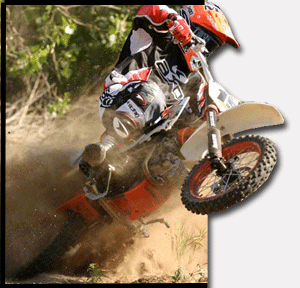 Prices vary as you can still buy used gear on auction sites dont forget. But ideally buy new; and check for discounts in the stores and websites that offer dirtbike close-out gear. Motocross close out gear is a welcome & often necessary addition to any biker's wardrobe.
High energy races can take their toll on your motorcross gear, so you don't always want to be paying out for new monster jerseys and spy goggles. You'll soon find your budget is blown on the latest motorcross pants and accessory items.
So close out gear is a great idea all round. With so many stores and MX dealers all wanting your attention it brings in new customers for them as well. We have tried to narrow the field with some cheap products that offer quality off road apparel for you........
Slyfoxmx.com have a store full of motocross close out gear; kids helmets, fox dirt bike gloves and clothing for adults too & a lot more besides.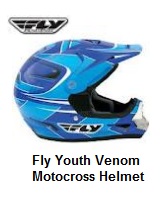 With a Fly Youth Venom Motocross Helmet coming in at $59.95 and some cool FLY 303 Gloves for only $11.95 it was a great start. Sales of dirt bike helmets and protective gear are on all the time. Slyfox had a new pair of Alpinestar Tech 3 boots selling for $169.95.
This boot has a contoured shin plate made of high impact and abrasion-retardant polyurethane, with re-enforced ankle and re-enforced instep. Before we left slyfoxMX, looking through the vibrant pictures we spied a FLY 303 Jersey for only $10.95! Which is around half price, the FLY 303 Jersey has raglan sleeves, polyester construction and sub dyed graphics all for very little money. An un-disputed great site for motocross close out gear.
Close-out stuff from dealers
Are you SNELL & DOT approved?
Our next pit stop for off road clothing and motocross close out gear was at getgeared.co.uk. They too have a great range of helmets and utility clothing. A MADHEAD S7P motocross shirt was selling for £24.99, which came complete with padded elbows, elasticised collar and cuffs in a generous cut made from breathable material.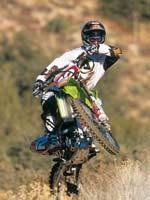 A cheap and cheerful Kids Moto-X helmet also at an affordable £39.99, was spotted next in our scout for motocross close out gear. Accessories were also for sale to attach to full sized motorcross bikes like a MADHEAD Enduro Motorcycle Mirror (E-Certificate approved) was on offer for £11.99. Getgeared.co.uk mostly have clothing for sale, (and a lot of it is road biker gear) - but go with an open mind and you never know what will turn up!
Motorcycle-superstore.com always have a top range of motorcross clothing, plus close out gear and composites. It's store is plastered with all the recognizable dirt bike logos, and can be a good guide to current market prices. Ok so what did they have ? Well a Rockhard "Slayer" Offroad Helmet was going for $99.99, and the RRP was $249.99!
Some items like this one are offered with a Lowest Price Guarantee so you can be sure that this isn't dirtbike madness by the web-master. The Slayer Offroad Helmet could be described as MX evolution; as its fiberglass/Kevlar /carbon composite shell, encases a removable, washable liner. It also exceeds SNELL M2005, DOT, AS Australian Standard; JS (Japan) standard OR ECE 2205 standard throughout Europe – now that's impressive!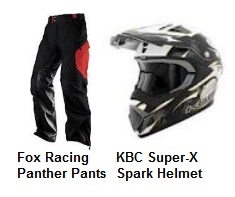 Other items at motorcycle-superstore.com included a pair of Fox Racing Panther Pants - for $24.99, a KBC Super-X Spark Helmet at a low $59.99. And a fine motoX ScorpionVX-17 Geronimo Helmet on sale at a paltry $59.99 too.
Mxsouth.com was our last referenced online store. Where we looked for stadium racing apparel and alpinestar clothing. All manner of MX helmets, Closeout Boots, Closeout Jackets and Closeout Back Support & Kidney Belts are HERE on sale. For both women and men and a full nation of youths this store should have somthing for you. We picked up on some Vector Boots with nice graphics, which had calf guard PU features for high impact resistance, two buckles with a memory system were also added, and a cambrelle lining laminate with open-cell foam for absorbing those high jumps.
Or perhaps some new Syncron Gloves might be more your style. Multiple stretch fabrics and a light internal palm padding lets you feel the bike, but cushions your hand. Very soft rubber patches give flexible performance and the new material stops bunching in the hand /palm area. However be quick as we found on our visit, a lot of stock was sold out – so we can't advise you on exact prices.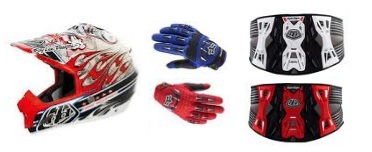 Useful Dirt bike info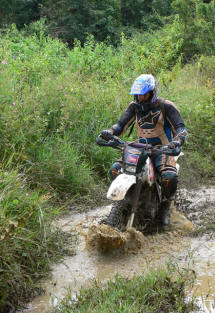 A motocross store is a great place to go for free dirt bike info on the latest motocross close out gear.
When you're in the MX store ask advice from the owner or the assistant, pick up tips wherever you can, and of course read reviews online of the items your needing to buy before you set foot in the store.
If some users have had bad experiences in the past from a particular brand of glove, do you think you'll have the same experiences? It's time to ask.
Have a nose for a bargain, and never take the price that's offered…see if you can knock a few dollars off? Also don't forget about good old ebay bargains, both used and new for some real dollar saving purchases.
---
Home | Dirt Bikes | Cheap Dirt Bikes | Accessories | Mini Dirt Bikes | Motocross Racing
Motocross Gear | Off Road Bikes | Used Dirt Bikes | Wholesale Dirt Bikes
Honda | Kawasaki | Suzuki | Yamaha