Motocross crashes...ouch!
Take advice from youtube – and don't crash!
Lots of motocross crashes can be seen on video sites. It might be featured midwest tracks or just riders having some fun on their local circuit.
The videos do help a lot though and you can see what should and shouldn't be done. You can then get a feel for what other riders are doing in different parts of the world like never before. And then learn from their mistakes.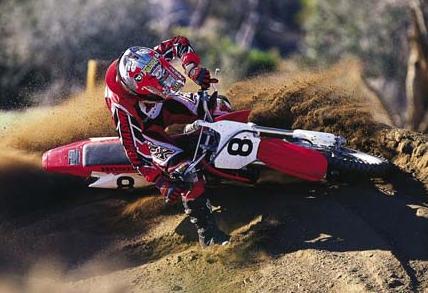 When you are riding a ktm bike or a Yamaha ride, it's always worth checking if an off road fan close by has got a video camera on them. You could end up on the many motorcross crash videos on youtube.
Having a motorcross crash isn't a good experience anyway, but when your testing your tyres, and trying to find the limits of your MX engine, you don't want your freestyle stunt or bike maneuver captured for all to see when it goes wrong.
A public park or track isn't the best place. Ideally somewhere you can be a little isolated, maybe a farmer will let you have a day's field duty for some low rent or you know of a place in the back and beyond?
Wherever you go, DO take a buddy. You should never attempt any new trick or race move where you're totally on your own, in case you need medical attention and cannot raise it yourself. Then get geared up – buy what you need before as part of your preparation. Chest protectors, knee and elbow pads etc etc.
Discount helmets, should be approached with caution, if you do have a muddy crash, you need to protect yourself the right way. Be sure dirtbike helmets are at least DOT and SNELL approved.
Should your steel wheels and brakes give you a flip and you do end up on a motorcross video. Your recovery will be vastly improved, wearing the latest gear from a reputable site on the net.
MX information is all over the web, and better practices are commonplace today. Never assume anything and research exactly what your going to do before you do it – then you know where the pitfalls are.
Practice to Avoid Motocross Crashes
Who knows best how to avoid motocross crashes? Professional mx riders crash. If they cannot beat the odds, who can?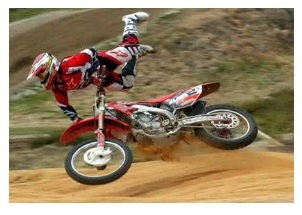 This is not a case of riding slowly and never coming into harm's way. It is more about being prepared in case the worst happens and your bike slides out of control or you and the bike part company.
Being out on the track or riding the back roads, there is always a chance something might happen. Stay aware of what is going on around you as much as possible. If you recognize a possible situation happening up ahead in time, you may be able to avoid or minimize a crash. NASCAR drivers have spotters, but sometimes they get clipped or hit all the same.
Oakley recently sponsored a quick course about mx for celebrities at Lake Perris, CA. It was not a class to involve them in motocross crashes, just a crash course in motocross. Fans often emulate the stars they like and these celebrities learned about what is involved in dirtbike racing.
The 'Learn to Ride' program gave them an opportunity to meet the Supercross/AMA MX championship rider Davi Millsaps and get some tips from the best. 'Vampire Diaries' stars Zach Roerig, Steven R. McQueen, Matt Davis and Michael Trevino geared up in Oakley Motocross gear, along with AJ Buckley from 'CSI: NY' and all got experience riding and discovering what is involved in motoX.
When you think of how many people are riding, the total motocross crashes REALLY are minimal. Most crashes happen at speeds between 0 to 30 mph and the riders generally have great gear and few injuries.
If you believe you are headed for trouble, take all the protective measures possible so that others around you are aware of a problem and try to stay away.
Ooooppps……motocross vids.
Taking a fall, and getting up…………..
Even the most experienced professionals have crashes, they didn't all go to a motocross university. Have fun viewing these motocross crashes - and take note.
Pit Bike 125cc - A fun wheelie motocross crashes movie!
Moto x bike crash!
Awesome Dirtbike crash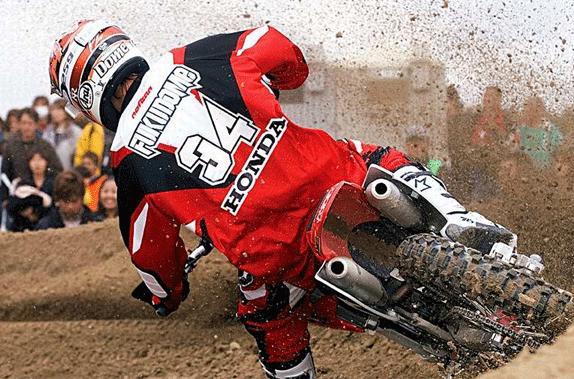 Discount motocross parts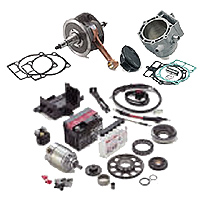 You will see videos of MX crashes in abundance and mostly you can see these dirt bikers have either pushed the bikes to their limit or are inexperienced and don't realise the consequences of their foolishness.
Also crashes cost money – to repair the damage quickly have a few shortlisted discount motocross parts stores you can count on, and are reliable with their delivery's.
It's one thing to be unfortunate enough to have a crunch on the track, but you don't want to miss an important race because of a minor smack your bikes took when messin' with your buddies.
---
Home | Dirt Bikes | Cheap Dirt Bikes | Accessories | Mini Dirt Bikes | Motocross Racing
Motocross Gear | Off Road Bikes | Used Dirt Bikes | Wholesale Dirt Bikes
Honda | Kawasaki | Suzuki | Yamaha