Motocross decals & stickers
Dirt bike decorations that stick.
Motocross decals give a spark to any bike. If you have restored a bike or just want to bring a used dirt bike back from the dead; to look like the latest models, there are some fantastic MX decal sets to buy. Even ebay offers a huge amount for your motocross bike. Ideally they must be high quality as the dirt and the muddy tracks you will be riding on will soon lift an inferior sticker off your ride when you hose it down at the end of a long riding day.
It's time to detail it with decals.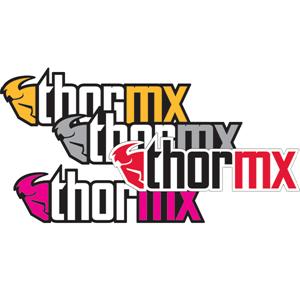 When you look for good motocross decals, you are going to find that the choices out there are endless. Because of this, you will want to keep some important options in mind, that way; you end up with a high quality set of decals all the time.
The first thing you are going to want to do is to ensure that you have quality decals to put on your bike. These images should be sharp and look great both up close and from a distance.
If you find that there is any fading or areas of the image that doesn't seem well defined, you need to keep in mind that this is how they will appear on the dirt bike as well.
Some brands tend to be better choices for these images than others. Here is a look at some brands you might want to consider.
• Fox Racing
• Factory Effex
• One Industries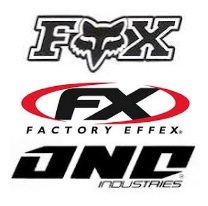 Another thing to keep in mind when you are looking at the different types of motocross decals is that you should always remove scruffy old decals before you put on your new ones.
The reason is that these decals are going to bond better to your bike than the previous decals.
Because of that, you need to be sure that you take the time to fully remove the glue and residue as well.
When you have found an excellent, quality choice you are going to want to apply it to your bike. What you need to keep in mind in this process is the fact that it is possible to place the motocross decals incorrectly.
If this occurs, you are going to find that you will need to remove it and replace it with a new mx decal. To avoid this, dry place your decal first and determine how it is going to look. Make sure you keep in mind that angle is going to be important so get an idea of how to effectively put it in place.
TIP - A strip of low-tack masking tape, or even a post-it note underneath where you're going to place the decal, will give you a temporary "ruler line" to work from.

Affixing Motocross n' dirt bike stickers
Applying your graphics to the dirt bike.
After you have decided where it should go, you want to be sure that you fully clean the area. There should be no dirt, oil and grime on the bike during the application process.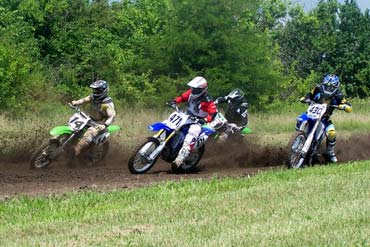 Otherwise, you might find that you don't get the bond you are looking for. When you have cleaned the area, you can also warm it up with a hairdryer. This will help to ensure the bike is dry and the heat will help the motocross decals to set better as well.
As you begin to place on your decals, do the process slowly an inch at a time. That way, if you mess up you should be able to undo the misapplication.
Once you have your image fully on your bike, then you are going to want to press out any air bubbles that remain and go for a smooth and effective application.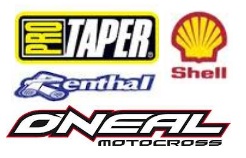 TIP – Most modern offroad decals, should be flexible enough for you to use a sharp pin to prick the air bubbles, and then smooth them out by hand (or use a fingernail) - so the bubbles are totally gone. Try not to have too many - so when applying take your time, this isn't a race.
At the end of the process, you are going to want to ensure that everything is set in place. Ask for a second opinion if need be.
Before you take your dirtbike out and show it off, go over the applied decal with a hairdryer again. This will help to ensure that the bond perfectly sets and you can head out on your bike once the motocross decal cools off.
This will of course, leave you with a perfectly applied image that you can be proud of on the moto-x track.
Decal Dilemma's.
Pit bikes and dirt bikes are oddly shaped, so be sure you measure up your bike to be precise in the size of decal your buying. Never go and assume the size will be right, sticker sets can cost a lot and you don't want the burden of a refund and all the hassle to get the right one back.
So measure everything TWICE, email the seller and be sure you have told them the exact model of motocross bike its going on – that's the only way to be sure. Buying motocross decals should be a snap.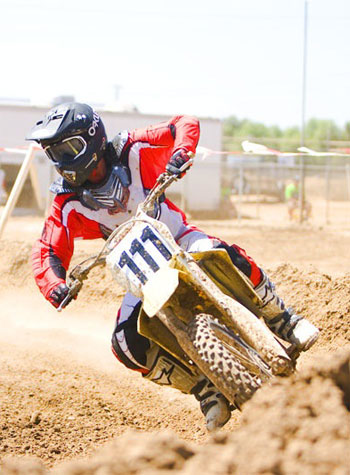 ---
Home | Dirt Bikes | Cheap Dirt Bikes | Accessories | Mini Dirt Bikes | Motocross Racing
Motocross Gear | Off Road Bikes | Used Dirt Bikes | Wholesale Dirt Bikes
Honda | Kawasaki | Suzuki | Yamaha