Motocross FMX - Astounding
A physical activity for the insane?
When we talk about motocross fmx, we mean freestyle motocross stunts or discussions on how to work a particularly steep fmx ramp on a setting that depicts an actual motocross race.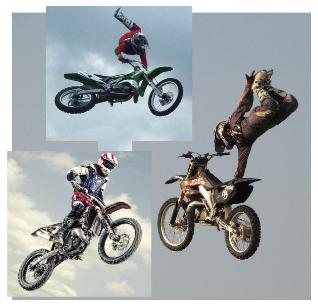 An active discussion on forming an fmx team usually happens in a setting like the ama arenacross. So many videos show the pros in action, but what most beginners really want to see are the jumps from arenacross racing and the redbull racing tournaments.
It's where it all starts for the majority of riders that are keen on fmx motocross and the craziness of the stunt-men involved.
So many active riders find their inspiration watching redbull x fighters in action, even if the stunts are so specialized that one has to become a strong technician in dirt bike racing & jumping to pull these off.
Arenacross is in a league of its own, and some of the most famous motocross fmx riders have made their mark in a setting like arenacross.
The pleasure and challenge of flying on a bike.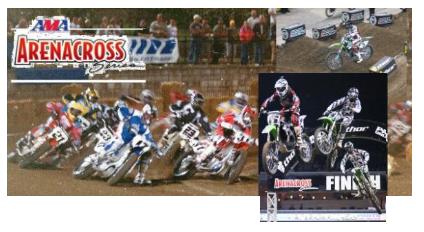 In arenacross, Supercross-style courses including the use of a ramp or two, are set up in a smaller space. In a sense, there will always be smaller or narrower venues such as stadiums that can host these AX events.
This fact makes it easier to go to an AX event rather than a major SX event. The ramps are set up closer, but that's a part of the challenge for riders. Watching a redbull team reminds me of the commercial about redbull gives you wings - which is an appropriate slogan.
Someone who is into motocross fmx will often attend arenacross rallies. It's a good thing that ama arenacross is often shown alongside the stunning freestyle videos and pictures like redbull xfighters.
Anyone who wants to form a decent stunt team will surely find motox & xfighters videos helpful.
It also helps that pro racing gives some great arenaX photos too. Great for my wall space, anyway!
Comrades in Motocross FMX
Okay, the tricks are wild and the stunts truly death defying. Talent is incredible. What makes motocross fmx so great? Like any extreme sport, when you come right down to it, it is the knowledge that your comrades are like family.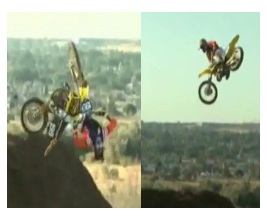 The entire group cares about each rider and their family. Mike Metzger, The Godfather of Freestyle Motocross and inventor of the McMetz trick, injured in a crash in Slovakia, just got seriously injured again at his freestyle compound. What happens when incidents like this occur?
In FMX, BMX, and skateboarding catastrophic incidents, the Athlete Recovery Fund (ARF), a 50c3 non-profit organisation, steps forward to help.
The year 2007 saw serious sports injuries in motocross FMX and other extreme sports, with little insurance coverage or provision for the family. A BMX accident paralyzed rider Stephen Murray, bringing to light the underinsured situation riders often face.
Aaron Cooke founded the ARF to disburse assistance in the form of financial grants to FMX, BMX and skateboarding riders and families to help with medical expenses, hospital bills and living expenses.
Murray is a spokesman for the charitable corporation. Alli (Alliance of Action sports), AFMXA (American Freestyle Motocross Association), ESPN X Games, Sony PlayStation, Nike 6.0, Hasbro Toys and Fuse have all contributed to the fund, in addition to athletes and the public.
ARF helped pay Metzger's expenses and medical bills to get back from Slovakia. It is there to help with the new expenses. Because of the potential for high-cost medical bills, underwriters decline policies for many pro athletes, including those who participate in motocross FMX.
Expect a statement soon about Metzger's prognosis. We know he has a lot of courage and the ability to fight back against all odds. Not having to worry about the medical bills should help with recovery.
So let's support these groups when you can.
Motocross FMX - TRAVIS PASTRANA vs NATE ADAMS vs BRIAN DEEGAN
---
Home | Dirt Bikes | Cheap Dirt Bikes | Accessories | Mini Dirt Bikes | Motocross Racing
Motocross Gear | Off Road Bikes | Used Dirt Bikes | Wholesale Dirt Bikes
Honda | Kawasaki | Suzuki | Yamaha