Motocross for sale !
Dirt bike adverts – how true are they?
Buying a motocross for sale can be full of pitfalls. You always seem as though you're trusting the word of the seller, which can sometimes land you in trouble. Buying from a motocross bike manufacturer is ok, as your getting a warranty and peace of mind. Even from a registered store you should be ok too. Buying used motocross bikes is where you need to be careful.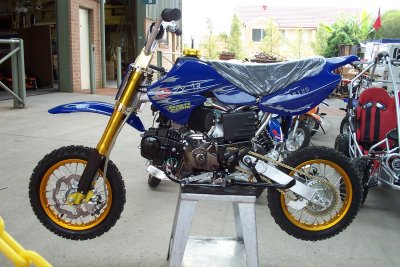 Are you searching for a motocross for sale? If you're interested in competitive or casual off-road riding, then a motocross motorcycle is definitely one of your best choices.
Brands
Among the various motorcycle brands that manufacture motocross bikes, here are some of the most popular brands:
Buying Tips
Here are some helpful tips for finding the right motocross for sale:
1. Shop around
While this advice is as old as the hills, it never gets too old. The more you shop around, the more likely you'll find the perfect motocross model at the lowest price possible. The key is to make your search for a dirt bike for sale as thorough as possible.
While searching online is quick and easy, you could still find a magnificent deal offline. The first goal is to find a particular make and model that you want. While that's half the battle, the other half is finding the lowest price available. How low can you go? Compare as many stores as possible, in order to find the lowest price possible. It's a numbers game, so play it by comparing the maximum number of stores as possible.
2. Set a budget
This is a step that many shoppers of motocross motorcycles don't make before they start shopping around. By failing to set a budget, you could end up spending much more money than you can realistically afford. So before you start shopping, review your monthly expenses to determine the ceiling you should set for purchasing a new or used motocross motorcycle.
3. Test-ride any bike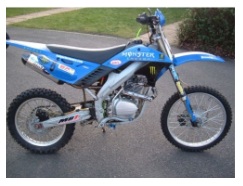 This is a crucial step to take whether you're shopping for a new, used, or vintage motocross bike. In all three situations, you can't be 100% certain whether a particular motocross for sale bike is right for you until you take it for a spin.
Test-riding a model is especially important when you're in the market for a used model. Everything about the motocross bike might be perfect-until you ride it a while. That's the time when you can determine whether or not the bike has any significant problems, such as mechanical or structural ones.
4. Verify that it meets all safety and environmental standards
Such standards will differ depending on where you live. That said, it's crucial to learn whether or not a particular cycle meets those standards before you sign on the dotted line.
Here's why. Whether or not you're willing to invest more money to make a motorcycle up to par with the environmental and safety standards wherever you live, before buying a motocross bike it's crucial to know whether or not you'd need to make such an investment.
5. Do your homework
This is definitely one of the most crucial steps to take before selecting a particular motocross for sale. Read reviews about certain makes and models. Get professional and personal referrals from reliable sources. Of course, spend plenty of time surfing the Internet.
As a word of caution, when you take that step you should always be cautious about unreliable sources. Not all websites that claim to be experts about motocross motorcycles are as such.
Also, you might find certain "reviews" that are basically subtle advertisements for a particular motocross model. So use your best judgment when surfing the Net to get information about different makes and models of motocross bikes.
The history of YOUR Motocross bike.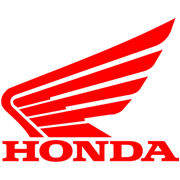 You need a full description and a true write up of the MX bike. You don't need to go to the extent of finding the blueprints of course, but be aware of its genuine history.
Even a reliable Honda motocross bike will have damage if it's been hard ridden for many years.
Should the owner have maintained it well you might still have a tip-top motocross for sale ride; but the more info you have on the bikes background the better. That's how you buy a great motocross for sale bike.
Motocross track time
Ok, so you have your used (or new) motocross bike, now it's time to ride it. When you get onto the track for the first time, go slow, you want to know all the gauges work and the engine feels right.
Is it sputtering, rattling? Or anything else not as it should be? Then begin to open it up, and try a few small jumps, again listen for noises and any juddering.
Always stop and wheel the bike back to the pits if it begins to smoke or make unsavoury noises, you don't want to cause more damage by riding it. Also don't get too disappointed if you do have a few niggles first time out – every rider of a used bike has them, so you've just joined the club.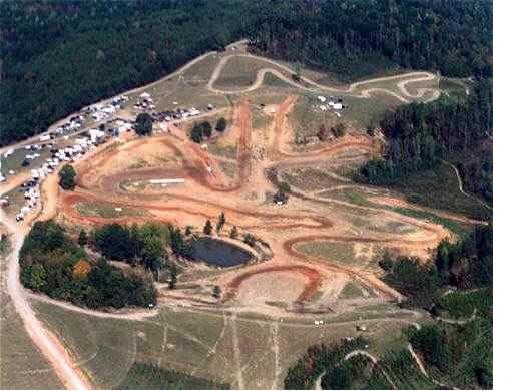 ---
Home | Dirt Bikes | Cheap Dirt Bikes | Accessories | Mini Dirt Bikes | Motocross Racing
Motocross Gear | Off Road Bikes | Used Dirt Bikes | Wholesale Dirt Bikes
Honda | Kawasaki | Suzuki | Yamaha