Being a Motocross giant
How do you become a dirt bike celebrity?
A motocross giant could be described as a personality or other celebrity in the dirt bike or supercross community. Many fans go along to a motocross course or supercross event to see their favourite star. And why is that?........
What it takes to become a Motocross Giant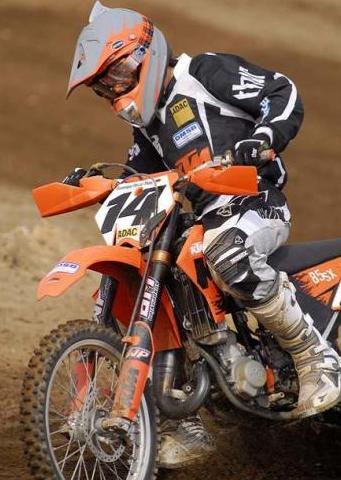 Dirt bike greatness.
An expression we all hear from time to time is "It's in his/her blood." What a great choice of words to describe those who display the determination and power to become not just proficient, but extremely skilled at a profession, hobby or talent.
Rather than saying a certain process or move is impossible, the person thinks about ways to overcome natural barriers and make it happen.
Recognizing the danger and figuring out the amount of risk involved and ways to minimize the risk is just another element leading to the acknowledgement of it being in the blood. That is part of what it takes to become a motocross giant.
Taking a look at a couple of the biggest names on the track today gives an idea of what is needed to become a motocross giant and eventually, a legend.
Those who have the drive and ambition but not all the background can still have motocross fever in their soul and round up sponsors and ways to make their dream come true. That is another part of the formula and Horatio Alger stories are remarkable whether they occur in business or sports.
Names like Ricky Carmichael and James Stewart definitely belong in the motocross giant category. Heads are whipping back and forth as two Ryans battle for points in August 2011. Both belong to the giant category and are good examples of what it takes to hit the pinnacle in the world of motocross.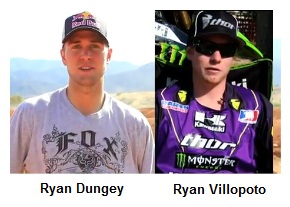 Ryan Dungey and Ryan Villopoto are neck and neck in competition points, with Villopoto leading by seven points as of August 14, 2011.
They both want the overall win. Here is a recap of their statements after the latest race: Ryan Villopoto of Monster Energy Kawasaki KX450F attributed the win to the team, the bike, and the confidence to secure the win; Ryan Dungey of Rockstar Makita Suzuki RMZ450 discussed the bad start and the tough competition before taking and keeping second. Both referred to the next three races and the battle for the championship.
Motocross course champions
The family and championship motocross .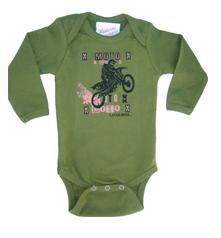 Competitive nature is a definite requirement for a motocross giant. A family who is willing to give up their way of life so they can help you follow your dream is another.
Finally, someone in or very close to the family must have the contacts, knowledge and skill to train the child from a very early age (though they need to walk first). Ryan Villopoto's dad, Dan, was a motorcycle racer and supported Ryan's desire to ride.
Although Ryan has a seven-figure salary, Dan mentioned that the odds of getting to that point are very slim. Money and time were big requirements, traveling across the U.S. by the time Ryan was 10 and wintering in California with its many tracks and relatively good weather so the kid could practice, practice, practice.
This is the example of family support and the willingness to focus on one important goal: racing.
Dirt bike sponsorship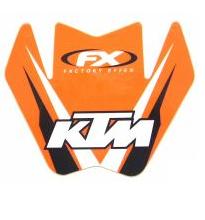 Ryan Dungey, rookie winner of the 2010 AMA Supercross and motocross championships, landed sponsorships with Nike, who created Dungey's signature racing boot, and Target.
Start with Ryan's dad, who raced as a teenager and got his two boys dirt bikes. Ryan raced locally and it escalated.
He participated in other sports but decided he loved motocross and wanted to focus on a career in the sport. His success as an amateur earned him a place with the factory Suzuki team when he was about 16. Sacrifices and focus on his goal have brought him this opportunity. His willingness to listen and learn has made him a motocross giant.
Getting sponsorship from Suzuki or KTM etc, would be a dream for many, but it is possible if you put the effort in – over a number of years. That way you'll really achieve greatness.
Preparation of youth
If your starting your child off young there are baby bikes and mini moto's which are great fun and nurture confidence. Plus there is all manner of apparel, from the cradle (motocross baby rompers), to rugged teen dirtbike clothing. So there is no excuse for not setting your child up well, and geared up to be a champion.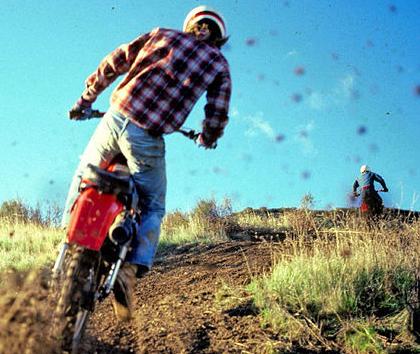 ---
Home | Dirt Bikes | Cheap Dirt Bikes | Accessories | Mini Dirt Bikes | Motocross Racing
Motocross Gear | Off Road Bikes | Used Dirt Bikes | Wholesale Dirt Bikes
Honda | Kawasaki | Suzuki | Yamaha