Motocross news
Hear the mx news - read all about it!.
Motocross news on races and riders can be found on the major dirtbike websites. Usually tied in with an organisation such as ama motocross. Often they can be regular sports sites giving the latest results on races and stats on individual riders. If you want to add your own opinions to a race there is always the motocross forum. Be aware these pit bike forums are a free for all so do take opinions with a pinch of salt and some posts can be wildly inaccurate.
Read out the motocross and supercross news to me. …please!
The Best Places to Find Motocross News Online
Fans looking for motocross news today will find that there is a huge range of options that they can take advantage of online. More than ever before, you'll see that almost any angle of the sport is covered and covered well, and you can find an amazing selection of constantly updated news pieces each and every day, all throughout the year. Use this guide to get started and know what to look for in your quest for the best news sources online.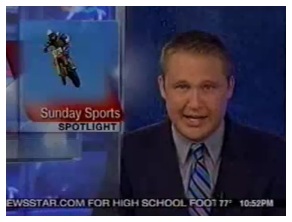 One of the first places you'll want to visit are the mainstays in the field of motocross news and coverage.
These are the big-time magazines that have been popular for decades, and the original websites that continue to remain popular, go-to sources today. Places like DirtRider, Motocross.com, RacerX, Transworld Motocross and more all feature tons of news and coverage.
Then you'll also find some motocross news specific websites, which really hone in on nothing but updates all the time. Examples of that include MXNewsFeed.com and CycleNews.com. And there's a huge range of options moving on from there, including popular sites like Alli Sports and their Moto section, VitalMX.com, MXLarge.com and on down the list from there.
In addition, don't forget to check out all of the popular forums, message boards and social networking communities too.
This is a great way to keep in touch not only with news, but with the latest rumors that have people buzzing, as well as firsthand news that can't be found anywhere else. You'll hear it straight from the source, whether it's a manufacturer, rider or whoever, and you'll be the first to know.
The Dirt bike news
The latest motocross news – hot off the press.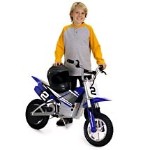 You'll find that different websites specialize in different kinds of motocross news. Some of the large sites may be all encompassing, and you'll find updates in every category, discipline or possible point of interest.
Some of the other major sites may only offer "major" news, such as updates on the biggest competitions, ( motocross racing news ) riders and events, while not really getting into as much detail on the local scene, or on smaller happenings.
Therefore, you'll need to take a look and find a site that really matches your needs. You may want to find a site that is dedicated to your local region alone, so you can know all of the local meet ups, competitions and riders.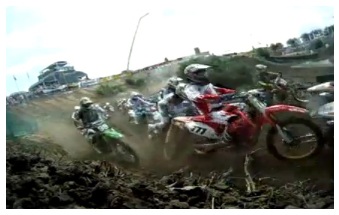 Or you may want a site which focuses on only one discipline of the larger motocross scene, such as mini moto racing.
The good news is that you have no shortage of options or possibilities when you're looking to find motocross news online today.
From the major magazines which have been around for decades and their online homes, to the smaller blogs and startup sites which cover only unique angles or a local scene, it's all out there.
Think about what you want to see and then go out and find it. If you can't find it, then maybe it's time you start your own new dirt bike site or blog?
Motocross forum
Final note : Motocross and dirtbike forums however - can be a good source of info from the few knowledgeable fan posts. Great for last minute titbits of info on races and rider line-ups. They could also offer advice on the latest place to buy a good kids motocross bike, or a parts website that offers amazing prices. Whatever you're seeking, joining a dirt bike forum is a good idea but take care with the advice offered.
---
Home | Dirt Bikes | Cheap Dirt Bikes | Accessories | Mini Dirt Bikes | Motocross Racing
Motocross Gear | Off Road Bikes | Used Dirt Bikes | Wholesale Dirt Bikes
Honda | Kawasaki | Suzuki | Yamaha