Motocross occasions
Have a dirtbike day out.
Motocross occasions could be anything from a supercross event in a large stadium to a small themed day such as a wedding. Fans usually have their own unique ideas on motocross days, you could even have a birthday with a dirt bike theme too. For instance you could get a local bakery to make you a motocross cake complete with fondant cycle for your motocross maniacs to eat.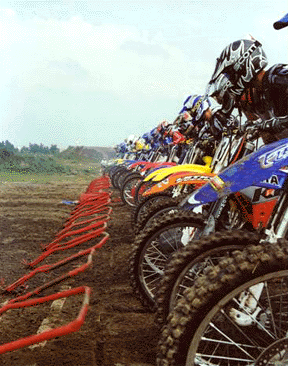 Celebrating in the dirt bike stands
Planning Motocross Occasions ?
There are many different motocross occasions that you might want to take part in, while sharing your love with your hobby or passion with friends and family members.
You can celebrate special events with a motocross theme, you can enjoy a day out riding with your buddies or you can attend a local event, and more. Take a look at just a few of the options you will have at your disposal for motocross occasions.
High up on everyone's list has to be heading down to a local stadium or the site of a major event and take it all in. Show up early so you're sure to be there for every race, and stay late with a chance to meet some of the riders and racers, and get to know other plans. You can even tailgate beforehand with some food and drinks of your choosing, and be sure to bring your camera to snap up plenty of pictures and videos of the events.
It's an exciting atmosphere and there's nothing like it, and small, local events and venues can be just as cool as major tours and circuits. You'll want to experience them all, and these motocross occasions are what it's all about, and what makes so many people fans of the dirt bike sport to begin with.
But that's not the only thing you can do to live it up with your motocross interests and passions. Call up all of your buddies and plan an outing. It can be at a local venue or track with lots of premade ramps and jumps and everything like that, or it can be out to a wide open field somewhere or anything else you desire.
Bring all of your bikes, and bring a cooler, some food and drink, helmets, chairs and music, the girlfriends, and some waterproofs you don't want the rain spoiling it. Take out your bikes and cruise around, practice some tricks, compare one another's rides, and generally have a good time centered on your involvement with motocross.
Motocross maniacs
A dirt bike flash of inspiration is all that's needed for a perfect birthday party.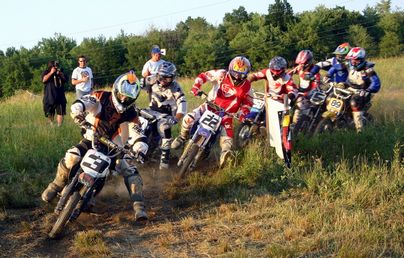 Of course, you can also throw a birthday party or another event and make it into another one of your memorable motocross occasions. You can easily find decorations with a motocross or X-games theme and decorate your place with them.
Or you can print up pictures or event posters and the like and post those on the walls. Have some events on in the background, wear your gear and talk about your bike, and have a fun party that's all about motocross, no matter what the actual celebration is for.
There are even motocross cakes made to order from the local bakers (so ask), plus themed cups, napkins, you name it ! Plus have an MX video playing in the background – you can really get a birthday rocking this way.
Mx dirt bikes celebrations.
There are all kinds of different motocross occasions that you can take part in. Head down to a local, small time event, but also check out the major tours and circuits and make it a whole daylong affair.
Bring your bikes out with your buddies and cruise around for an afternoon, or celebrate a birthday or another event with a motocross theme. Whatever it is, you can make motocross a part of it, and that will always provide for a fun time – and some memorable snaps to look back on.
Motocross sports for ideas
When thinking of ideas have a look at the many websites that give motocross sports marketing and advertising on their pages, they should give you lots of thoughts on the perfect present for a birthday or other special event for the pit bike rider in your family. You don't have to buy a complete bike of course, an item of clothing or an accessory would be fine too. If you do buy something for a bike that the birthday boy/girl has already, ensure you have the correct make and model numbers, so it will fit their bike correctly on the big day.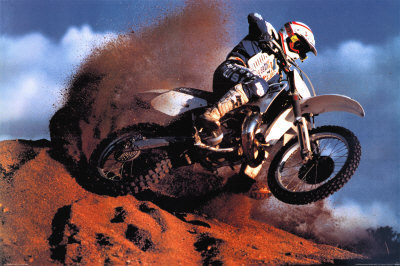 ---
Home | Dirt Bikes | Cheap Dirt Bikes | Accessories | Mini Dirt Bikes | Motocross Racing
Motocross Gear | Off Road Bikes | Used Dirt Bikes | Wholesale Dirt Bikes
Honda | Kawasaki | Suzuki | Yamaha