Motocross parts
Motocross parts: Finding Parts for Classic and Outdated Dirt Bikes.
A good deal on a used or new motocross bike automatically does two things. It encourages us to check out our bank balance to see if we can afford to purchase the bike, and it makes us wonder why the bike is for sale at such a cheap price.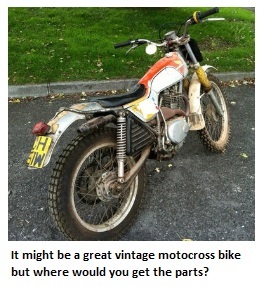 Sometimes a good bargain is worthless. Other times the owner has no use for it or has no incentive to maintain it. These tips for buying new and used motocross parts will help friends and family know how to choose what you can use.
Let them know that just like cars, some parts can be swapped. Point out differences in size, placement and material to give a visual example.
Write down the model, make and year of your bike. If you know which motocross parts are exchangeable, add that to the note. Offer a guideline for a good price and what to watch for.
Plastic cracks and breaks from spills and crashes. There is no problem buying used plastic when it is in one piece without cracks running along it. Chips along the edge are no problem, since you can file it down and add a favorite decal. The master cylinder, rotors, caliper and brakes are things to buy new because the ability to stop quickly and safely avoids problems.
Parting out an old dirt bike item by item works for some bike owners. Others strip a new bike down, replace stock parts and sell the original pieces before they are used.
Show your friends and family how to tell the difference between a refurbished part and a pristine new stock part. Then there is the person that just wants to unload the whole bike. That evaluation might be better done by the rider.
Being familiar with motocross parts for your bike lets you look at a picture and check for any problems. Bidding on parts like the 1987 Yamaha XT600 cylinder head or 2003 Yamaha YZ250F wiring harness on eBay may be the only way to rebuild your bike. Compare prices, settle for what is available and redesign it to fit.
A trouble free way of buying mx bike spares.
Buying motocross parts ? Then you do need to be specific with the shop you buy from. By this we mean, give the store the full make, model and anything else you think the store owner may need to know about your dirtbike - its such a time saver.
This is especially true on vintage motocross bikes. Part numbers, models and year of manufacture are so critical, there is nothing worse than buying a part and finding it won't fit or is for a different model of bike entirely!
Even the best bike can break a tail light or bust a tire on an offroad rally. And when that happens you'll need some dirtbike spares and accessories.
Of course all this adds up, an XR carb here and an 80cc rim there, and before you know it your on the wrong side of your finances.....ooppps.
So good motorcycle stores, should be cherished. Yes you can go to salvage yards for tires and SOME accessories but they can be an unknown quantity.
So we look at some better shops and parts stores online that give you the inside track on the best MX parts available today.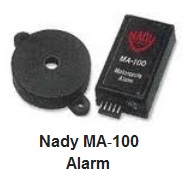 Motoshopper.com has plenty of performance parts for all kinds of pit & dirt bikes. We encountered some alarms within the aftermarket parts bin. Such as a Nady MA-100 alarm for $48.98. Which has a Motion-detection system that sounds a piercing 35 second siren to deter any thief even if you are off the beaten track.
The Nady MA-200 (alarm) is a little more expensive at $163.64. But this does have a shock, vibration & movement sensor, plus it sends a 10 second coded signal to a Pager Receiver and a flashing LED with continuous beeper tone and has a range of up to several miles.
The siren is 115 dB, so loud enough to hear on remote trails. Also motoshopper.com offered an excel rim set for $239.55 which comes in a variety of colours, but we didn't see any discount tires on this occasion. But we'll be back to check soon.
Motocross spares and bits
The price of parts.
Next up was cmsnl.com - excellent for motocross parts. The store has lots of honda, yamaha and suzuki parts. The stock list is vast and we could not include every part they store here. For some examples to show you - we found a front complete frame for a Yamaha YZ400, for € 1554.00. Or how about a YZ400 washer plate selling at € 2.50 and a pipe exhaust starting from € 152.00.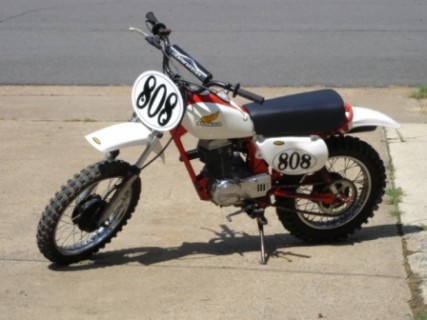 Plus front brake callipers, front wheels, master cylinder spares, crankshafts, frames and front forks all for the YZ400! So you can imagine what other bike spares and motocross parts they have! It's a truly awesome site where you can dig down on your model of bike...i.e.:- from mirrors, MotoX plastic kits to a full list of honda offroad parts. It's all there.....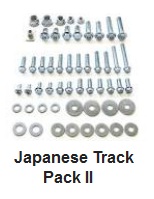 Slyfoxmx.com is more of a clothing store, so have no real motocross parts for specific models; but some handy stuff none the less for your used honda or old offroad bike. A FMF Wash Plug was only $5.95, or a pro-pack of bolts was selling for $47.95. And the Japanese Track Pack II which has 54 pieces of factory style hardware (such as bolts and fasteners) for late models of Japanese bikes was only $15.50!
Next along was dirtbikestore.co.uk, which again has anything from wheels and tires to motorcross stands (tons of motocross parts too). But we found a set of TEC-Inc Hydraulic Brake Levers (with a Lifetime warranty) for £29.31 and a tail-pipe DEP Silencer for a Honda selling at £154.95. Plus some Tire Balls - MX Pro 2 Series for most DirtBike models coming in at $49.95.
So if your riding the dusty circuits or a rockey mountain trail and your mx bike should break you now know where to get plenty of motocross parts and pitbike spares easily.
You might be able to find some motocross videos, that give instructional info on fixing a dirt bike up. Many are on youtube but the quality maybe hit and miss. But they are free, and if your really stuck a quick clip can often put you on the right track to getting that fiddly job completed - take a look.
---
Home | Dirt Bikes | Cheap Dirt Bikes | Accessories | Mini Dirt Bikes | Motocross Racing
Motocross Gear | Off Road Bikes | Used Dirt Bikes | Wholesale Dirt Bikes
Honda | Kawasaki | Suzuki | Yamaha