Motocross protective gear
Dirt bike gear for your body.
Motocross protective gear for any rider is critical. What brand you buy is up to you, buy non-branded cheaper gear or the top of the range well known brands. For instance discount motocross gear is well sought after and stores offer seasonal clothing sales, or even discounted ranges too. Keep on mailing lists and stores newsletters, that way you don't have to go chasing stuff, you can let it come to you.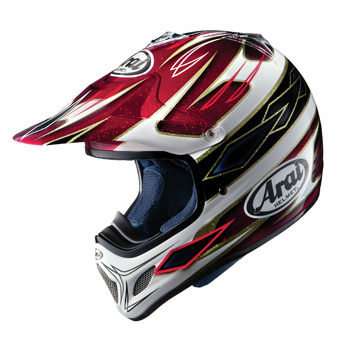 Riding rocky mountain bike trails can be deceptive. You might be with a track club or jumping a ramp, and you will need your motocross protective gear and helmets to be there for you should you fall.
The MX track can be an unpredictable place, and no matter if you're on a yamaha or mini offroad bike, motocross body armour should protect you easily if its well fitted.
Dirt bike body armour advice, can be found in forums and in magazines too. Getting honda and yamaha accessories at wholesale prices, can be very difficult – but discounted gear is out there.
We went hunting motorcycle offroad gear that should support you on a track of your choosing.
Motoshopper.com had a Troy Lee Designs Body Guard 2 Youth kit for $78.47. Built in shatterproof plastic, heavy-duty buckles and adjustable shoulder straps give great fitting. Bio-foam padding, which is removable to allow for washing, plus Removable shoulder cups make this a great all-round item for your Yamaha bike.
Discount motocross gear
Protection doesn't cost the earth.
Slyfoxmx.com has many body protection sets. Such as a EVS BJ33 Motocross Chest Protection unit, for $124.95. Only available in grey but it does have a ballistic fabric construction. Plus a hard plastic chest, back, arm and shoulder protection armour which is ALL machine washable.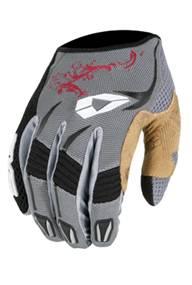 Other motorcycle deals were a SixSixOne Pressure Suit (Youth size) priced to sell at $105.00, and an EVS Knee/Shin Guard going for only $44.00. And lastly an adults SixSixOne Pressure Suit selling at $134.95. This pressure suit has a removable hard plastic breast plate, injection-moulded plastic shoulder cups and an open weave stretchy fabric giving superb comfort and breathability on those northwest boulder circuits.
Getgeared.co.uk came next with some MADHEAD motocross helmets just for kids, priced at £39.99, which is an amazing price. While still looking at dirt bike helmets, we found a MADHEAD X1B Helmet at £49.99 and a MADHEAD Multi X Black Graphic Motocross Helmet for only £55.99. Available in a number of sizes and cheaper than some used classified ads as these are new pit bike helmets after all!
Do take time out for the discussion forums in regards to body protection. A helmet can give you track identification, but a chest protector will give you a better chance of recovery should you fall off heavily and hurt yourself.
Test drive MX armor and gear if you can, and don't worry about the color. It can be blue or black, but its all going under your jersey anyway. Motocross protective gear is unlikely to reduce your insurance, but you'll simply be glad you bought it when you crash.

Here is an info clip in regards to goggle protection.
Motocross protective gear -(goggle advice)
Concussion and motocross
Concussion and motocross is a serious subject for discussion and perhaps unavoidable in certain circumstances. But if you're wearing all the necessary motocross protective gear, safety gear and your using a well fitted helmet you can't go far wrong. Always be under supervision if performing tricks or competing in races and help will be at hand should you be knocked-out.
If you are suffering from concussion or you suspect you may be – seek medical help immediately.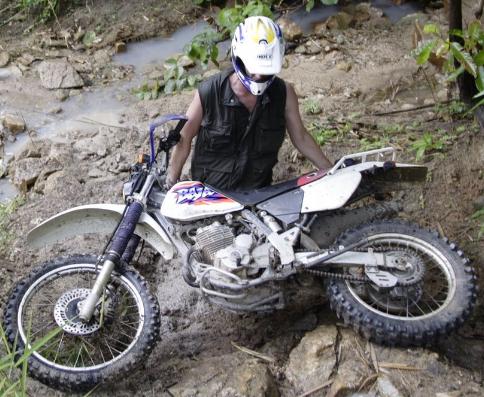 ---
Home | Dirt Bikes | Cheap Dirt Bikes | Accessories | Mini Dirt Bikes | Motocross Racing
Motocross Gear | Off Road Bikes | Used Dirt Bikes | Wholesale Dirt Bikes
Honda | Kawasaki | Suzuki | Yamaha