Motocross resume
Listing the skills that make you a star.
Examples of a motocross resume are online, and you may have seen numerous ones from your buddies resume's to national riders resume's they have put out there, its an easy way of promoting yourself and listing your past achievements.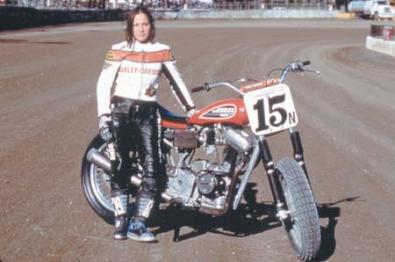 Should you be a rider of MX bikes, or familiar to a motorcycle show you may want to list your achievements in a motocross resume.
Of course don't list your best crashes, leave those where they belong.
A dirt bike resume can help with financing and getting sponsorship with your next seasons racing.
A club and friends can help sometimes, with your resume, as they can see things with a fresh pair of eyes or races you may have overlooked or didn't feel were important. You can even put it online. Rent some free online space, and make up some business cards with your email address and resume link on it.
Add some pictures of you on your victory bike, or riding a winning race at a local track. List what kind of motorcycles you have ridden; maybe you have experience of vintage motorcycles! - put that in too.
If you're a very young dirt rider, put in all the experience you can.
We scoured the web for places that offer help on résumé's and creating the perfect career list.
The link - personalized-motocross-products.com/ritchey-racer-moto-mom-resume.html. Gives advice on writing a good MX Resume.
The website motocross-racing-tips.com, has some info in relation to sponsorship, and targeting your motorcross resume to get those good sponsors.
Resume tips
The dirtrider.net forum, too has help on motocross resume's for riders of new & old dirt bikes.
A new website we uncovered is mxsponsor.com; which offers the fastest and easiest way to get sponsored. Plus tips on sponsor communication.
Also if you want to see a real resume online check out this link - http://mxadam.tripod.com/Resume.html. Which has a riders resume to take tips from.
And finally for general hints and tips on a motocross resume check out - rockportinstitute.com/resumes.html. Which have examples, format choices and how to put down that perfect resume on paper.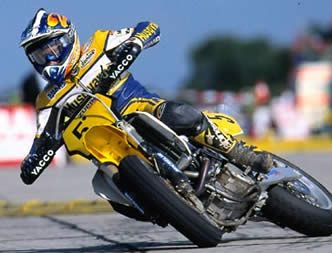 If you're a newbie, do please be careful with your personal details - maybe even set up an email address just for your resume?
Do include on your motocross resume the following -
Add highlights for each year!!! - From the most recent year first.
Include trophies won - (if you've won no trophies don't say this on your resume), but do mention podium places.
Interests - (what motorcycle magazines you read for instance?),
Date of birth - use the format 29th May 1999 - there can be no misinterpretation.
Email address - (not your personal email remember).
And your education too if you wish.
Also include your weight and racing class, don't assume just by the bike you ride and your weight anyone will know what class you ride in.
If you have any press coverage and articles from local papers or radio, include those inside your resume and if you have any sponsorship already – it all adds credence to your abilities as a rider. Already having a small amount of local sponsorship need not put sponsors off, indeed you might be seen as a better prospect because of it.
Resumes are great for sending to sponsors and they want to know you're not going to be a liability, so you can mention you're a sober dependable person – in your own words of course.
Like CV's keep a resume to around 2 sides of A4 max, even add a photo or 2, or graphic to make your resume stand out from the others.
Many sponsors will also list exactly the details they want, so you may have to use your current one and draft a new one around it – be sure and cover all the points they WANT as a simple omission could get you ignored by the sponsorship judges.
So use these helpful tips and links, and you should have a perfect resume for your future dirt bike sponsors.
Unusual is often good!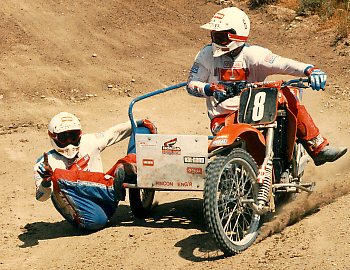 If you can add something extra to your motocross resume it lifts you above other riders.
For instance have you raced go-karts?, or perhaps tried your hand at motocross sidecar racing?
Not all riders will have done so, and perhaps the sponsor can see how versatile you are?
Always state that MotoX is your core interest and your dedicated to it, but having a few extra strings to you bow opens other doors your sponsor might be thinking about.
---
Home | Dirt Bikes | Cheap Dirt Bikes | Accessories | Mini Dirt Bikes | Motocross Racing
Motocross Gear | Off Road Bikes | Used Dirt Bikes | Wholesale Dirt Bikes
Honda | Kawasaki | Suzuki | Yamaha