A Motocross sticker – the wow factor.
The art of MX decals is an old one.
A motocross sticker is a fantastic addition to any ride. It doesn't matter if you ride a Kawasaki motocross cycle or a cheap Chinese import. Stickers or decals add a touch of individuality. You may well be better getting quality graphics for your dirt bike. They will stand the test of time and any knocks you throw at them.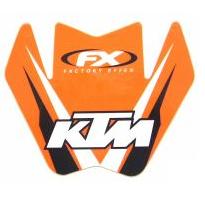 Are you wondering about dirt bike decals ?
Buying a Sticker or Decal Kit
Buying a motocross sticker, or a decal kit, is a great way to make your ride better than ever, add some great style, and showcase your enthusiasm for everything having to do with motocross, the sport and the lifestyle.
There are many different options to choose from, and it'll be worth your time to learn a bit about what's available, what you can expect, and why you might want these products to begin with.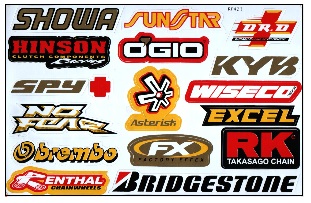 There are any number of reasons why you might want to buy a motocross sticker or decal. For one thing, they can improve your bike instantly.
You can take a dull bike with a plain or old paint job, or even one that's busted up a bit, and instantly give it a huge upgrade in style and attitude with the right decals. Even if you have a new or attractive bike, the right decals can take its look to the next level.
If you're racing or competing though, you may need a motocross sticker or decal for other reasons.
For example, you may need to get big numbers on the front and side of your bike so you can be eligible to compete and everyone knows who you are.
Or maybe you picked up a sponsorship and need decals which showcase that brand, brand name, products and so forth.
Motocross Graphics that look great.
Be picky about your stickers - look like a motocross freestyle champ.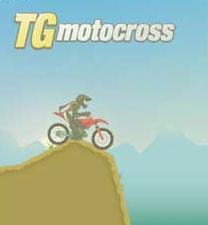 Even if you aren't sponsored and you just ride for the fun of it, you still may want official decals to deck out your bike.
That's why a simple honda sticker & Yamaha decals seems so popular on ebay at the moment.
All of the big brands have their own decal sets, and you can often buy them in large sheets or packages, so you can have enough to get your whole bike looking good all in one shot, instead of needing to buy every sticker one at a time.
Of course, don't forget that when you're looking for a motocross sticker you might not always be looking for a decal to put on your bike or on your gear. You may just be looking for a sticker to put somewhere else, such as on your car bumper, or on your wall, or any other household item or accessory.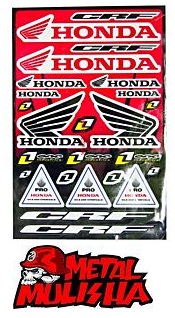 You can find a huge range of these in all styles and shapes, and they are all very affordable.
Whether you want to showcase your favorite brand, a picture of your dream ride, or dream motocross babe, or anything else having to do with the motocross lifestyle, you can rest easy knowing that there are stickers out there to match your needs.
Hopefully by now you know a little bit more about buying a motocross sticker & MX sets.
For your bike, you'll find a huge range of decals, whether you need to get race ready and put some numbers on there, you want to make room for a sponsor, or just add some more style, you can find what you're looking for easily.
Plus, you can also find good products to use on your car, around the home, or anywhere else. It's just another great way to get involved with your favorite sport or hobby and show people your passion.

Sticker ideas ?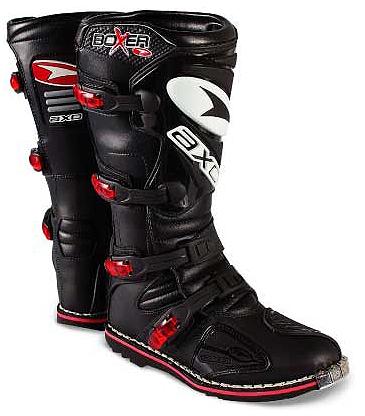 You can even add decals to your helmets or dirt bike boots. Be selective however - and don't plaster yourself and your bike with stickers, that will only detract from your riding.
Need inspiration? – well these days you can check out the clipart online or a hot new logo and make your own.
If you have some decal paper and the right printer and software for your computer it can be done in your living room and applied that night!
However do be aware some home-made decals don't stand up to muddy tracks that well, especially when you're washing the bike down after a race – they might just peel off.
But - if you DO have a cool design you desperately want to turn into a sticker, there are tons of online and offline sticker stores that'll take your design and make it into a professional decal from tuff vinyl that'll last for years.
---
Home | Dirt Bikes | Cheap Dirt Bikes | Accessories | Mini Dirt Bikes | Motocross Racing
Motocross Gear | Off Road Bikes | Used Dirt Bikes | Wholesale Dirt Bikes
Honda | Kawasaki | Suzuki | Yamaha