Importance of a motocross tire
Getting better grip during a race.
Your motocross tire is obviously critical to your success. Buying the wrong tire for the tracks in your area can put you behind the pace. You may lose grip or a cheaper tire might puncture or fall apart in worst case scenarios. In the real world of dirt biking its very different to a game on the internet. Things won't go smoothly on a MX track, but practice will help and having the right gear and tires for your bike will make a big difference.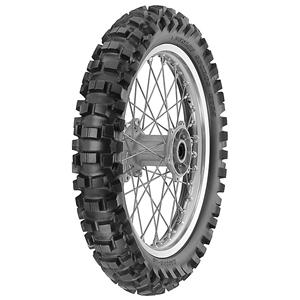 Dirtbike tires or motocross tires are a very important part of your offroad bike. You might have a top dollar bridgestone tire or just some cheap generic motorcycle tires, whatever you have - you still have to look after your tires.
Do seek out tire reviews online – which some web stores offer, and get your hands on a repair guide, (if you dont get one with the bike when you bought it) a tyre repair manual is worth printing out and keeping with you at races.
If you do use bridgestone tires on the highway, be aware of the laws and that your motorcycle tire pressure is legal – and your tires motorcycle tread is too!
Quality brands to look out for are – dunlop motorcycle tires; bridgestone & goodyear tyres; michelin tires and the always popular (non-branded) discount motorcycle tires.
On the web we went to scout for the best mud tire for off road tracks we could find, and maybe any review comments that would lead us to the perfect rubber accessory.
First up was mxretreads.com.au; which are a firm that re-treads motocross tyres. They have been in the business 20 years, so are expert in their field. Prices and sizes are all available on the web. But do consider if you want a re-tread dirtbike tire – as some new discount tires can be just as cheap.
Ebay is an absolute must for motorcycle accessories and parts so looking for some cheap motorcycle tires; should surely be on the cards.
First up a mini-pitbike tyre was easily found for £9.99. With free delivery the small terrain tires were 12.5 x 2.75" in size; and should fit many of the 49 and 47cc models on sale today.

Dirt bike tyres
Riding on all terrain surfaces.
Other mud tire bargains on ebay were a Pit / dirtbike INNER TUBE - size 2.75 X 14" - selling for a mere £3.99 (+ £2.99 shipping), and an 18" dunlop MX tire (Rear) selling at £19.00 (+ £9.50 shipping).

Dirtbikebitz.com became our next choice who have a fantastic selection of mud and snow tires, and some of the best motocross tires they can find through their suppliers; but the tire options don't come cheap.
A Michelin Trial Competition tyre (Front) was selling at £61.50, and a Michelin Cross Competition S12 motocross tire – (Front) classed as Soft/Intermediate was priced to go at £57.50.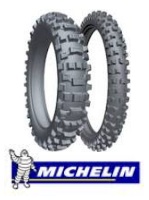 But some discount tires were discovered by us – take for instance the Metzeler MX & Enduro Tyres from £39.94, and other Michelin tires were priced to sell from £22.50 upwards.
Then lastly we went to the dirtbikestore.co.uk who have various sizes of motocross tire. But they also sell a system called TireBalls. This is a kinda flat-proof tyre inflation system, which looks like a normal tire on the outside but has smaller cells where a normal inner tube would be. The single cell system makes the tire 10 times more puncture resistant.
They have a Tire Balls MX Pro 2 Series set for £49.95 (great for motorcross) and a Tire Balls Off-Road Pro 2 Series set selling at £127.19 -(suited more for enduro riders).
With a good system like that you might not need your motocross tire repair kit EVER again !
There are also used tire bargains from ebay and local classifieds. But also read up within magazines who does free tire tests or tire shootouts? – often comparing a couple of tire manufacturers against each other. Which helps when your picking your final choices.
But the important thing is that you NEED to rely on your MX tires to win; so don't cut corners and compromise your safety.
Big brands are better.
So whenever possible keep with big branded tires such as Michelin and Dunlop etc. and take advice on the type of track you'll be riding on to buy the correct tire. Then both things combined should give you an edge on other bikers.
You may stick to a favourite brand that seems to work with your style of riding, or you may prefer to chop and change for different circuits and different soils. Tires are crucial to you, and it's important you have a set underneath you, that you love and trust completely – you'll become a better motocrosser because of it.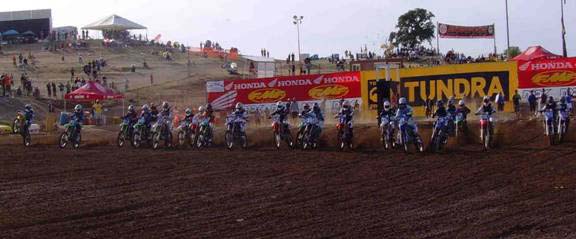 ---
Home | Dirt Bikes | Cheap Dirt Bikes | Accessories | Mini Dirt Bikes | Motocross Racing
Motocross Gear | Off Road Bikes | Used Dirt Bikes | Wholesale Dirt Bikes
Honda | Kawasaki | Suzuki | Yamaha