Motocross track design
MotoX riding on your own custom circuit.
A motocross track design , does appeal to any rider that wants a little bit more.
You may want to think about it first and see where the challenges lye. Costs can be high, finding the right contractor or even moving the earth and soil yourself, will take time and planning. Do you have the time? Do you have the money?
But if you do get yourself your very own properly designed track you should have more thrills than spills, and you have it right on your doorstep. Convenient and great for that little bit of extra MX practice.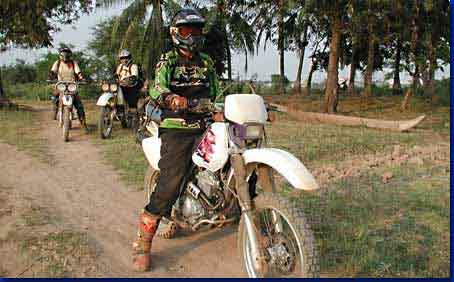 Planning a track design, can be a rewarding way to have the dirt bike circuit of your dreams. Test your dirt bike & your dirt bike engine to the max! - and your fridge is only a short ride away, (thats the beauty of a home based track).
If your circuit racing or are looking for resources in relation to getting the right track design, then these tips should be just up your street.
Of course a motorcycle forum will help in some aspects of how to set up a circuit; you'll also need the finance to build a bike track in the first place too. It doesn't have to be mega-expensive but you'll need funds put by for any snags or altering curves and jumps.

Ok then – let's see what information is out there on the web to build your own mud & MotoX track fantasy.
Ehow.com, has an article entitled "How to Build a Dirt Bike Circuit" by Gail Cohen. They have some solid instructions listed, ready for your first steps in achieving the right results.
Motocross-racing-tips.com has a page dedicated to offroad tracks and building your own circuit from scratch; if you have a few acres of land. Issues on the Land itself, Environmental Concerns, and Motocross Track Layout are all discussed.
Permits, permission and neighbors.
Dirt-bike-tips-and-pics.com is another motorcycle website packed with lots of free info. Which should help you in finding answers from everything including - how to ride a dirtbike motorcycle, jumps & stunts and of course Motocross Track Design, that will certainly test your suspension.
They have paragraphs on Permission, Permits & issues with neighbours. Plus some clear photos & pics of real time circuits and tracks you can use for ideas.
Plenty of food for thought you can take away.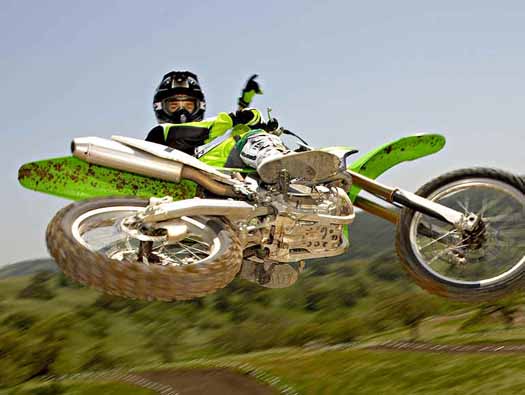 Motocross advice maybe cheaper than dirt; but if you want your bike track built by professionals here are some people who will build that stunning ramp or a twisty mud hole that's only a twinkle in your eye at the moment.
Motocrosstrackbuilders.com are pro's in Supercross, Arenacross and motocross track design. They can build your kids or you a purpose built track for between $6,000 to $15,000, usually within 3 days. They have all the earthmoving equipment, ready to turn your plain field into a haven for mini offroad motorcycles or the full-sized deals.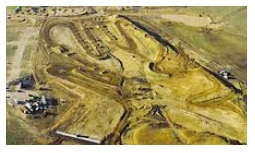 Then we have mxtrackbuilders.com. They are top quality dirtbike Track Builders, who can utilize the latest motocross track design and construct your circuit, with safety and practicality in mind.
You may have to contact them for specific prices as each persons ideas will vary so much - job to job.
You might want your track specifically for motorcycle clubs, or perhaps your wanting one for a youth race your setting up. Well these professionals will take a look at your ideas and get it built.
If you have a big budget you can even add some floodlit lights and a loud-speaker. But do your research on the web and in quality books to have your specific ideas down before you start your own motocross track design. Costs begin to rack up when the build gets underway – so make ALL your mistakes on paper – those mistakes only costs cents.
What should you include?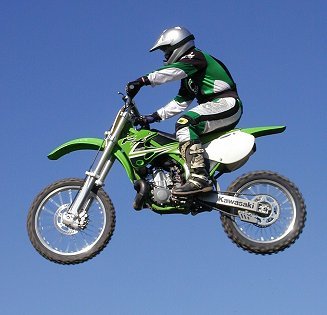 Good motocross track design will have lots of ramps and jumps to gain air and a vast amount of space for the all-important landing.
You don't want the track to be too complex, you need a balance to keep discerning bikers happy and yet, it won't be too daunting for newbies.
Especially if you want to charge money for the experience of riding your track. It needs broad appeal.
The elements should all be there of course, and you can have an off-shoot track line within your circuit that has the bike busting jumps on it; (so the experts can ride that line if they wish) but the main circuit should be left to be a thrilling – yet easier course to be enjoyed by everyone.
Those riders of lower experience will come back if they love it – if it's just too darn difficult and its damaging their bikes, guess what? They won't be back.
---
Home | Dirt Bikes | Cheap Dirt Bikes | Accessories | Mini Dirt Bikes | Motocross Racing
Motocross Gear | Off Road Bikes | Used Dirt Bikes | Wholesale Dirt Bikes
Honda | Kawasaki | Suzuki | Yamaha