Motocross web sites
Three of the Best Motocross Web Sites.
You may have heard just a bit of news about a new bike or recent regulation concerning motocross riding in your area. You already know that filtering is needed to find motocross websites that will deliver the answer, rather than lure you in with your key phrase and deliver nothing but a sales pitch.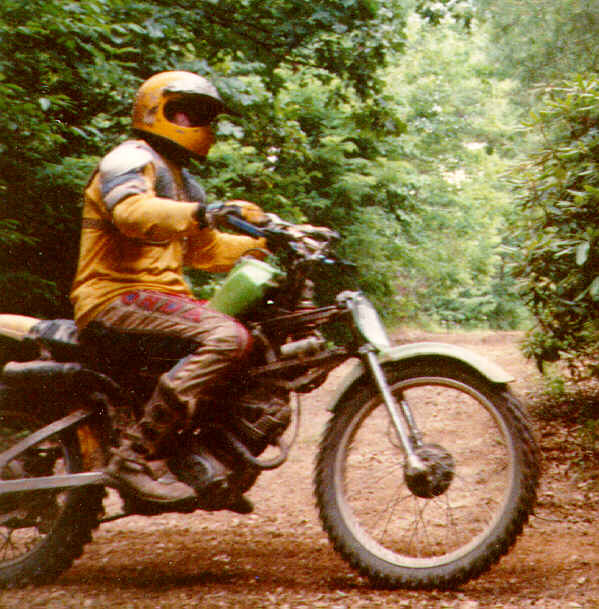 Dirt Rider puts out great articles about what is going on in MX. One of the true motocross web sites, readers find brief descriptions on the front page that let them know the information in the article.
Want to find out about new MX tracks around the world, such as the Diamond MX track in East Durham, NY and AMA's impression of the action? There are reviews of the latest bikes, such as the 2013 Kawasaki KX450F. Check out the reader forums to see who is asking for advice or giving pointers.
A great location to find reviews of dirt bikes and riders is Vital MX. Photos and videos are sharp and clear, drawing the viewer into the action. The forum is great, with most of the questions and answers providing data and suggestions you might be searching for yourself.
Find out what is happening in the AMA, whether it deals with MX or SX racing events or a review of the newest gear. Read Interviews with riders about their life outside of racing. Those having problems with their bike can ask the techs for any hints to get it resolved.
Known for its quality how-to guides, TransWorld Motocross is the place to go for coverage of MX activities around the world. You might find articles about Ashley Fiolek from the US and Russia's Evgeny Bobryshev. Product reviews and video links direct the reader to the latest information, instructions, rider profiles and fitness videos to help riders around the globe prepare for a race.
MX is an international event that has a following of casual, amateur and professional riders. Whether searching for a video of the next track you plan to visit or looking for wallpaper, bookmark the motocross web sites that deliver what you want.

Motocross web sites: Reading about dirt bikes online.
Most motocross web sites should give great advice. Information can sometimes be geared towards a sale, particularly with the bigger websites that have stores. They obviously want to sell you the latest motocross riding gear or pit bikes. Also some dirtbike websites offer classified adverts so you could pick up either a cheap motocross bike or a used set of armour - its all good stuff.
You may have been reading a magazine, or riding your dirt bike wondering where the best places online are to find motorbikes for sale?, maybe your just after some plain speaking advice or more info on motorcycle care.
The net is of course huge; and tons of motocross web sites are available. So we give you the knowledge of how to get the low-down on anything from used kawasaki's to cheap offroad tires.
First up is dirtbikemagazine.com; they are chok-a-block with articles and quality info. Also this magazine has been around some time; and can give great advice on many motorbike models which should satisfy most mud bugs - and help you out on whats suitable for your skill set.
Motocross.com is also a superb place for Motorcross and Supercross vids. Plus other pages such as Race Coverage, Blogs, Product Reviews, and a Community section where you can join in with your opinions. You might have to register to use all the features of the website. But this is a neat website for fans of racing dirt bikes and those that just love the sport.
Tmxnews.co.uk has the latest news and events of all aspects of offroad biking. Info on used cheap motorcycles and race articles are all here, but again you may need to register to use all the sites features. Its also handy to find out whats on around the UK, that way you won't miss a thing.
Still thirsty for motocross web sites?
Dirtrider.com should quench your thirst for motorbike madness. Here can be found riding tips, pitbike racing news and maybe some help on buying cheap MX tires.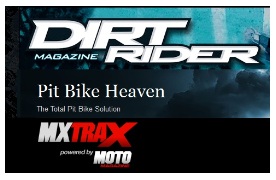 Pit-bike-heaven.com's motocross web sites' main selling point is it's Dirt bike forum. Great for MotoX bike help or if your asking - whats the best cheap motorcycle? But the site has advice on buying and selling motorcycles, MX tuning and bike parts as well. Do you want more motocross web sites ? ok.......
Racersedgemx.co.uk also has a forum; on its motocross pages. You'll need to register like all the other forums, but pitbike forums are brilliant for a quick motorbike search. What do you need to know? Is it about kids motorbikes or just general riding tips on offroad tracks and circuits? Well a forum may just deliver that nugget of specialised info.
Mxtrax.co.uk has a community of over 41000 members (and counting). Its England's largest, but don't let this put you off if your from a mud track abroad. Help about buying a honda or a used dirt bike will be just the same. Categories include – Dirtbike nutrition, MotoX videos and a cool off topic section where you can speak about anything that's not motorcross related. Dont be afraid to speak your mind.
There is however a general option, to discuss things that may not fit neatly in any other menu's offered, plus a "Present yourself here if you are a pro racer" page, which could be useful if your requiring sponsorship. A neat feature for sure.
Don't forget the many dirt bike classified pages too, and the very popular ebay motorcycle search if your buying your next bike.
Its best to look around on about 5 separate motocross web sites when buying a bike (including ebay) – to be sure your not going to miss out on a great motorcycle.
Problem child dirtbikes.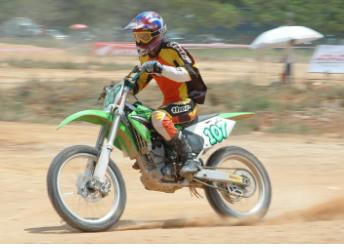 These ad's are well worth a look but do watch out for someone else offloading their problems on to you, especially with buying the full sized bikes.
Do all the necessary checks, has it been maintained well? Is there paperwork to back this up? Is the bike smoking? Is it rattling? All signs of a well-worn bike, you're going to be spending hours getting it right.
Also use google and ebay as they also offer great ideas on purchases and bargains are really far easier to find. If the sites above should turn something up its better to view (and ride) the bike sooner than later; a real hum-dinger of a buy wont hang around till the weekend for you to stroll over and get it.
---
Home | Dirt Bikes | Cheap Dirt Bikes | Accessories | Mini Dirt Bikes | Motocross Racing
Motocross Gear | Off Road Bikes | Used Dirt Bikes | Wholesale Dirt Bikes
Honda | Kawasaki | Suzuki | Yamaha