The Motorcross bike shop
Become a super shopper for the bike of your dreams.
Perhaps a motorcross bike shop will be your first point of call when buying a new dirt bike?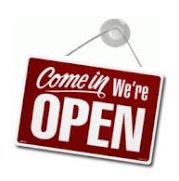 Stores have so many good models of motorcross bikes you can just end up buying the most colourful or the latest cool bike.
But it's important to note that the motorcross bike you buy; should feel comfortable for you to ride on; and one you can improve your skills on and perhaps win races.
A dirt bike shop, can supply you with anything from a battery to a bike trailer; and many are getting a lot more savvy in selling you quality OEM parts or indeed they can order anything you like - given enough time.
Online of course are many, many more stores selling engines, components, rims, etc - right down to motorcycle seats. So we'll look at this sector on the net; and pick out some quality aftermarket stuff, their bikes, and their riding apparel.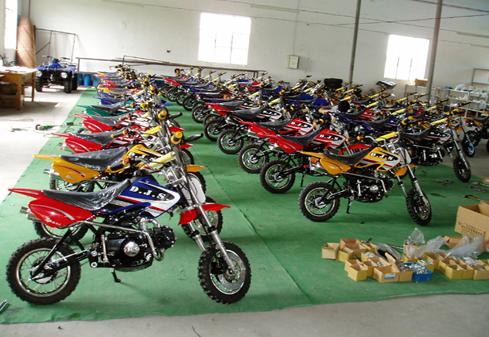 The dirtbikestore.co.uk is fine for britain's riders, and you don't have to be joe dirt to buy their racer gear.
They sell MX exhaust systems, and covers for dirtbike seats. But we looked at protection gear; such as Extreme Knee/Shin Pads for £12.67. The pads are a superior item made from durable nylon webbing and utilizing velcro closure and E.V.A. foam to give your legs the treatment they deserve when performing tricks.
Also available are some gloves (or Extreme MX Gloves), priced to sell at £12.48. Built from spandex with micro injected protectors, they have an amara synthetic leather palm plus the gloves are reinforced on the thumb and palm area too.
Motorcross bike shop buying
Look at the low-cost cycles we found!
Now we look at ghostbikes.com a fine bike shop, for "actual bikes". They always have some great buys like the GMX 150 Ghost Mx Pit Bike for £649.99. This cycle has a 150cc Lifan 4 Stroke engine, 14 BHP, a Mikuni PZ30 carb and air filter. With a Fast Ace BS-35AR Adjustable Rear Shock and flashy 12" SDG Wheels it's a great bike that should cause a stir on the circuit.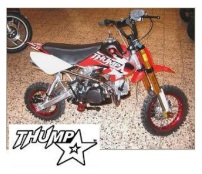 Another model at ghostbikes is the GMX 250 Ghost Mx Pit Bike selling at £674.99. Now this is spec'ed up with a 250cc Loncin 4 Stroke engine, a Mikuni PZ30 carb, 16" Alloy Wheels and a Fast Ace 66RC / 280mm 1200p Adjustable Rear Shock. This bargain bike will suit kids n' adults, and sits higher than normal due to its bigger offroad wheels.
If you do miss out on these motorcycles, don't forget this motorcross bike shop is like a mini accessories warehouse and they sell spare parts and protective gear as well.
Ebay came scooting in next - not a motorcross bike shop we know - but a place that acts for many "store owners". Just like a Thumpstar scrambler we spied.
At the moment it was on offer at £380.00 with 7 days to go. This 125cc 4-stroke bike, had a solid alloy frame; and the ad had a clear pic showing the pitbike had cost £1200 new! The seller of this bike had sold thousands before, and the feedback was great. So ebay has become a mecca for big shops and stores selling really excellent rides for knock down money.
Ebay also turfed up a smart 50cc bargain. It was a Mini-midi Cobra 50cc rev-and-go cycle. With 10 Inch Wheels, and complete with a new chain it's an all new dirt bike going for £199.99.
Then we have the site mxbike.com, which is a motorcross bike shop online. A parts and accessories store if you like - which sells Wheels & Accessories, Engine Parts, Exhausts and cheap motorcycle helmets. Speaking of which - we loved a Thor helmet offer (in a closeout sale), priced at $149.99. But if you are worried about crashing, then a Six-six roost protector selling for $29.99, could be ideal to go with your discount thor helmet.
As for parts try a Pro Circuit - Yamaha 304 Factory Sound silencer YZ250 99' on sale at $119.95 or a Pro Circuit - Kawasaki Stainless Steel Head Pipe KX250F 04-06' for $199.95. You can ask for 2 stroke and 4 stroke bits....so plenty of choice for almost any rider.
In your search for a motorcross bike shop dont forget- you can go to motorcycle dealers, or other manufacturers sites, but you will always pay top money. Alternatively use these tips above to get a great deal on an MX bike or just some accessories to get you prepared for next season.

Advice on Motorcross bikes
Remember - Buying a bike that's too big or powerful, will lose you confidence and hold you back. An expensive bike may force you to buy cheap motorcross gear and you can't really buy poor quality helmets or padding as you will rely on these items in races. So keep a sensible head when buying a MX bike and don't get sucked in by the latest models sold in your local motorcross bike shop that may not be right for you.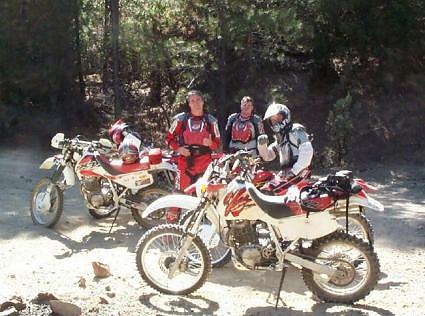 ---
Home | Dirt Bikes | Cheap Dirt Bikes | Accessories | Mini Dirt Bikes | Motocross Racing
Motocross Gear | Off Road Bikes | Used Dirt Bikes | Wholesale Dirt Bikes
Honda | Kawasaki | Suzuki | Yamaha