MX Gear - Whats the deal?
Great Adult MX Gear for Those on a Budget.
Beware of warnings on an internet sales site that announce clearance items may be damaged or mismatched and that there is no return or credit authorized. Save yourself some trouble by looking for great sales on the adult MX gear needed.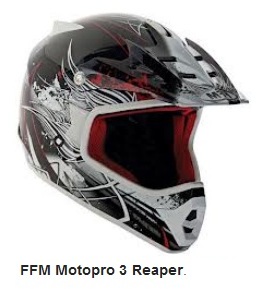 Those of us on tight budgets do not need helmets or boots taking up space because they are useless.
Are you ready for a lightweight, yet strong, fashionable helmet? Stylish design, a choice of colors and reduced weight are features of the FFM Motopro 3 Reaper.
A polycarbonate injected shell, removable/washable lining and cheek pads and an adjustable buckle system present safety and comfort. A total of 3 air intakes and 4 rear exhaust vents keep the head cool while riding for less than $150.
As good as they look, $600 or more for MX gear such as boots is hard on a budget. Fly gives you quality at a low price with white Maverik Zone MX boots on sale for less than $100.
Adjustable easy action buckles, a leather heat shield and inner ankle protection provide safety for feet and legs. Motocross is an active sport and the steel shank that runs the length of the sole adds strength when impact occurs. When the sole wears down, buy another to keep your boots lasting longer and avoid the terrible time involved when breaking in new boots.
Shift Racing Assault Gloves and Thor Void Gloves are two well-built items for about $13 on sale at MotocrossGiant.com. This essential piece of MX gear looks good and does the job of protecting your hands while allowing flexibility quite effectively.
For less than $140, wear a blue and white Moose M1 jersey and pant combo from SlyFoxMX.com. The semi-ventilated polyester jersey features semi-ventilated polyester, graphics and a V-neck collar. The nylon/polyester pants have additional stitching that hold up to stress and leather inner knee panels make the pants even more hard-wearing. Foam hip pads are removable.
Protect as much of your body from harm as possible while staying within your budget. When you take the time to perform comparison shopping and read reviews, you will choose wisely.
Buying clothing and gear that'll really protect you.
MX gear costs do vary, and the difference might surprise you! For instance you could spend a lot of cash on high quality thor apparel or some cheap used items from ebay.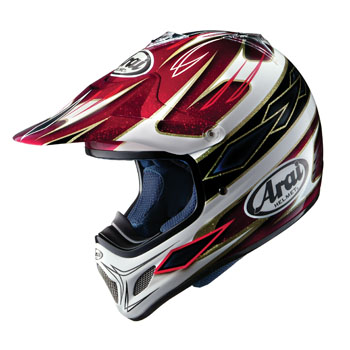 It's really up to the individual rider, but DO be careful. As used dirtbike gear might fail or rip at a critical point in your race. Ensure it's what you need and you have satisfied yourself that the quality of the motocross clothing is suitable.
If you have your 2 wheeled bikes ready for the summer, you'll need some motorcycle gear for those great bikes. Online its easy to buy anything from arai helmets to yamaha combo's; so what do you desire?
Some sites should show us the right way to buy good mx gear at competitive prices. Get set for our small adventure ride on the web - you might find something you love.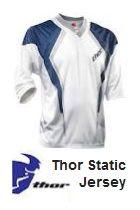 Slyfoxmx.com is one of our favourite places for mx gear. They have great items for all pockets if you enjoy outdoor recreation in those 2 wheeled mud holes.
Great deals we found, were a Thor Static Jersey selling at $35.87, and a Thor Phase Jersey going for $28.95. The phase jersey has no-fade graphics, padded elbows and Raglan style sleeves. If you want dirtbike boots they have those too – with Alpinestar Tech 8 Boots coming in at $429.95, and Alpinestars Tech 10 Boots which were offered up at $579.95 and looked sensational.
Alpinstars MX gear is popular, and features a contoured shin plate, designed calf plate and a Patented 'ankle brace'. The boots also have the any track high-grip double-density rubber compound sole and toe box protection which protects the lower foot so well.
Check out the Motorcross Gear
The stores that provide.
Getgeared.co.uk have a motocross helmet section, ideal for adventure; and a place most motorcycle fans can enjoy. We took a look at their off road helmets designed especially for outdoor sports. Such as a MADHEAD Kids 2 Dirt Bike Helmet for a small figured £39.99. Plus a MADHEAD Multi X - complete with Black Graphics for a slightly more expensive £49.99. But only sizes small and XL were available when we visited – so be quick!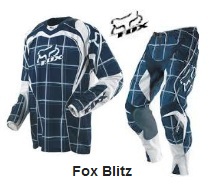 Of course getgeared don't just do dirtbike and pitbike helmets, they have a whole host of affordable MX gear and clothing for your needs. But we ended our visit looking at a pair of HELD 2051 Terminator Gloves, priced at £19.99. They are designed for travel on the road or dirt racing; due to the PVC foam padding construction and sleek design.
Ebay was our final pitstop which includes, honda accessories, motocross combo's (pants, gloves and jerseys) - and full sized 110cc motobikes for the local trails.
But what about good mx gear? We picked up a set of FOX Blitz Motocross Gear; (Pants & Jersey) for a "buy it now price" of £99.99. Then an O'NEAL MX3 motorcross bag came in at a very reasonable £49.99. Mud riders and those practically living at the track will love this. A very practical luggage carrier made from Rip Stop Nylon that should last you years - at just under £50 it came with sizzling graphics that'll get you admiring glances.
But for pitbike fun for your smaller kids, what about playwear for your toddler? The 2 piece set has Yamaha graphics plastered all over it and its only £38.00 in price. Also it comes in friendly - flame resistant light-weight polyester.
We don't have to tell you that used motorcycle prices are superb value at ebay. Plus the gear for women has never been better and the choice is only improving when you buy from an auction site.
The dirtbike jersey.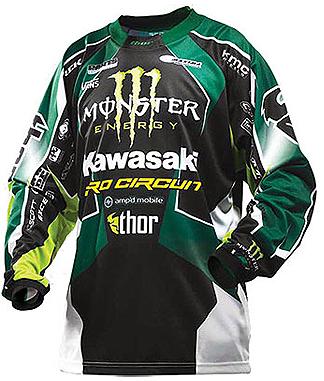 The ordinary motocross jersey is often overlooked. It's bought primarily for its graphics, and whats new and cool for this season.
If you look a bit deeper you'll see that the simple jersey has stretch panels within it that should help you move around on your bike.
Also the cuffs and collar stretch, but are comfortable on your skin, yet don't hinder your gloves and neck brace.
Fit is all important of course, and although small, medium and large should be enough – depending on the manufacturer you might need a large jersey – whereas on another brand a medium is just the job.
The dirt bike jersey needs to be slightly baggy of course to give you breathing room, or you maybe wearing body armor underneath the top.
Once you have all that sorted, its then down to price. Jerseys are often fairly inexpensive, but to have the latest hot item – it's a sure fire thing that will cost you.
---
Home | Dirt Bikes | Cheap Dirt Bikes | Accessories | Mini Dirt Bikes | Motocross Racing
Motocross Gear | Off Road Bikes | Used Dirt Bikes | Wholesale Dirt Bikes
Honda | Kawasaki | Suzuki | Yamaha