Off road bike videos on youtube
The best selected motocross videos – do you agree?
Lots of fans like to make off road bike videos on youtube . It's ideal to make a film of you and your bike and there's a fantastic array of video cameras and the quality is normally excellent.
In these days of youtube and other sites of motor bike clips you can have your video loaded and watched by thousands within a matter of days.
Off Road Bike Videos on YouTube - video clips of great riders.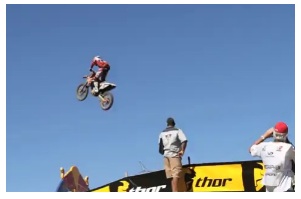 Fans of motocross and all of its various disciplines are always searching for ways to enjoy the sport at all times, including watching fun videos online. Therefore, there's a huge demand for the best off road bike videos on YouTube and the other major video sites and online sources.
Use this guide to learn about some of the best of the best, whether you just want to kill some time or you just want to dive into the sport you love as much as possible.
First, there's no shortage of off road bike videos on YouTube. A quick search will help you turn up hundreds and hundreds of them.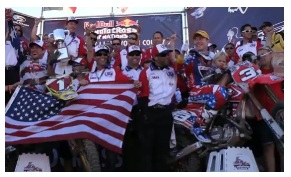 Some of them have piled up millions of views for one reason or another, while others are completely unworthy clips uploaded by a random amateur that can be grainy or pixelated.
The bottom line though is that you can probably find just about anything out there, and if you can think it up, it's probably already been done and recorded by somebody else.
One of the most popular off road bike videos on YouTube is a clip called Mud, Blood and Motocross. It's a sort of introductory to the sport of dirt track motocross, featuring some footage of some events, interviews with some riders, and some of the basics of the sport and its competition. It's not exactly for the hardcore follower, but if you're looking for some information or a place to start, it could be a good watch for a few minutes.
Funny Motorcycle Commercial
Dirt bike Video clips
The free video cornucopia online.
You'll also find lots of popular crash compilations when it comes to off road bike videos on YouTube.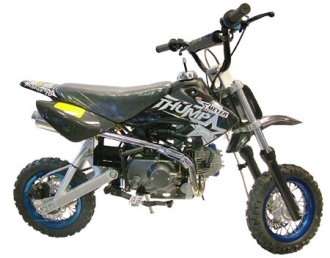 That shouldn't come as a surprise to anybody, as it seems that everyone enjoys watching a bad crash for one reason or another. One of the most popular selections is a clip called Tons of Dirt Bike Crashes which has well over 1 million views, and you'll see competition crashes, trick crashes, amateur crashes, snow crashes and a lot more.
There are also lots of humor videos and funny videos to watch. For example, don't believe the title of the "Worst Dirt Bike Crash Ever" video, which instead features a rider slowly going up a muddy hill and tumbling to the side about as softly as possible. There are also clips about the "worst dirt bike riders" and their blunders as they are trying to ride their bikes.
On the more serious side of things, you'll find videos offering reviews of the latest bikes or parts. You'll also find interviews with some of the best riders in the game, as well as other figures in the sport.
Clearly, there's plenty to choose from, and you'll be able to entertain yourself as much as you'd want, whether you want to kill 10 minutes at work, or spend an afternoon with your friends around the home.
You can watch great highlights of competitions, compilations of tricks, freestyle motocross videos, videos about crashes and injuries ( motocross wrecks ), track motocross video documentaries, interviews with riders, reviews and much more, it's all out there for you to enjoy.
Its your portal to a movie maelstrom of dirt bike action.
So here below are some selections we like to give you a taste.
Bike Off Road
Off-Road Biking in Spain:
Motorcycle Jump - Robbie Maddison Red Bull Experiment
The Suzuki RM-Z 250 - Dirt Bike Comparison
Dirt bike riding.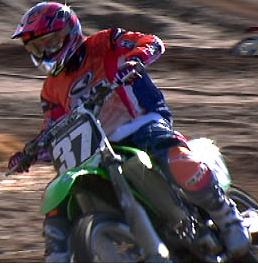 Having watched tons of dirt bike videos I can tell you they vary "massively" in quality – but the great ones are worth the time in finding.
Once you start watching clips you may want more dirt bike action.
So the next step is the real thing, actual dirtbike riding.
If you have never rode bikes before maybe a 50cc motorbike, or even a lower cc of motorcycle may be adequate for you; and then upgrade later when you have more experience.
It's a low cost way to emulate your MX video heroes. They all started somewhere, and watching clips online will be how many of the futures riders will have become interested.
---
Home | Dirt Bikes | Cheap Dirt Bikes | Accessories | Mini Dirt Bikes | Motocross Racing
Motocross Gear | Off Road Bikes | Used Dirt Bikes | Wholesale Dirt Bikes
Honda | Kawasaki | Suzuki | Yamaha