Off Road Bikes
Off road bikes are fantastic for the outdoor lover and adventurous spirit. Whether you're a seasoned rider or new to it completely, trail riding can be the most fun you'll have on wheels.
HITTING THE TRAIL - OFF ROAD BIKES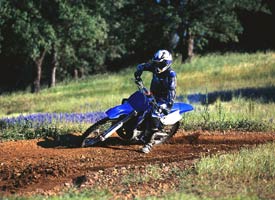 Trail bikes have become one of the more popular past times of outdoor adventurers. Nothing's better than getting out in the open, with riding friends or your family, and maneuvering your dirt bike over nature's terrain. Many avid riders will get their whole family in on the adventure, teaching their children on smaller bikes and going at their own pace while exploring the terrain.
Here are some fun venues to try out your off road bikes:
Camping
If you're a fan of camping out in the wilderness and MX riding, combining the two can be your ideal vacation. Many avid riders will make campsite reservations near trails that are available for off road riding. Bringing your bike is as simple as it would be to hit your local venue, but this way you get ride time on your weekend or week long outing, as well.
You can set aside a whole afternoon to explore new terrain with your family and friends. Experience a new setting and make the most of your vacation time.
Local and New Venues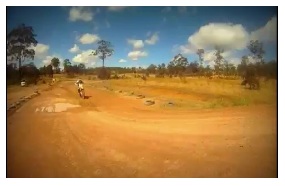 Local venues are always fun and much easier to schedule into your time. You can go out for an afternoon without taking time away from work and enjoy the trail.
On the down side, once you've been down the same paths a million times, you might want some new scenery or more challenging terrain. But if you're only looking for an enjoyable ride to pass the time, these tracks are a great way to keep riding an active part of your life.
Often you can find new trails to try in the area or within a drivable distance; making for an easy day long excursion. Another place to get some riding time might be the motocross track nearest you. Many racing venues have free days where the track is open to the public, which is a great way to test out more advanced moves. Another plus to using the local track is that it's a nice way to meet fellow motocrossers to ride with and talk to about off roading.
Pricing up a dirt bike
The dollar amounts do add up!
If your into trail rides, you'll know how diverse this sport can be. You can buy used yamaha motorcycles, cheap chinese bikes or how about an electric or a diesel ride?
Budget also ties you to what you'll require – some sport riders in the united states may have a rare dirt bike and have to buy custom parts. While other bikers look through a salvage yard for usable two stroke engines and "good enough" tires.
But have you thought of somewhere in-between these extremes? True a new 125cc four stroke bike can cost a lot of cash – but have you checked out the used dealer websites?
If this is virgin territory to you – check out the classifieds with us.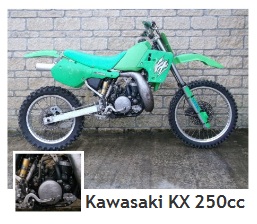 Bike-exchange.com had a 1987 Kawasaki KX 250 at a reduced price of £850. It was in excellent condition and has just had a recent oil change. The bike was sold as a project; although it was all complete and working – so you figure it? The plastics could do with a clean, as outwardly it looked jaded, but with a few aftermarket parts & a spruce-up and bingo! – you have a great off roader for peanuts.
But if you're a girl rider who may not want something quite so old a Honda CR 125 selling for $2300 could be ideal for you. Coming with this dirt bike was a pro circuit platinum pipe with an R-304 silencer, renthal front and back sprockets, UFO plastics and an SDG seat. With only 25 hours on this bike its practically like new!
Outdoor wear for off road bikes is important for bikers of all ages. So do check out motoshopper.com they sell anything from casual wear, Riding apparel and TLD Helmets. Which is where we began.
The helmet buy we spotted was a Troy Lee Designs D2 Composite Hot Wheels® Helmet selling for $249.96. Or if you have a little more spare cash a Troy Lee Designs D2 Flame Carbon Helmet was going for $312.32 - this should make you look the part on any MX track – even good enough for a bike rider magazine spread perhaps?
Don't forget auction sites for some REAL cheap dirtbikes – ie: ebay. Tons of parts & accessories for off road bikes are all on sale here, plus used & new tyres, decals and even engines - can all be bought on ebay.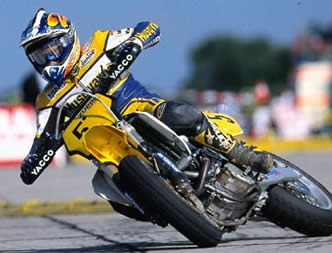 We dug up an Evo 150cc motocross bike on a "buy it now" price of £650. The dirtbike has a 150cc 4-Stroke Engine & new tires had just been fitted.
Adjustable Rear Gas Shock, 12" Rear Wheel, 14" Front with Anodised Rims and Front and Rear Wavy Hydraulic Disc Brakes were all included. This was being sold via a store – so should be warranted as well.
But if you do want to buy used rides; ebay has many pitbikes like a Kids 50cc 4-stroke with only 17 Bids selling at £127. Superb for outdoor fun & its only been ridden 3 times, and includes many accessories. Including upside down forks, braided hoses and wavy discs.
Some two wheeled motocycles often come with manuals and free toolkits, so NEVER refuse them if they are offered. You'll need them for bike & engine repair should your motorbike races get too rough.
Before buying a dirt bike or indeed any off road bikes (should you want to ride it on the road) do a quick check on motorbike insurance. If it costs too much, its better to look for another bike. Same goes for spares – if you think those yamaha accessories will burn a deep hole in your pocket, look for a more affordable MotoX bike you can actually run day in - day out.
The Red Bull Off Road Bikes training facility
The 80cc dirt bike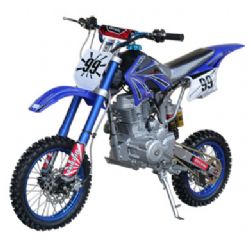 If you want to progress from your 49cc dirtbike, but are not yet ready to tackle the 110cc's the 80cc motocross bike, should be perfect.
They have a good balance of power and weight, and are not too daunting for a beginner – or those riders that have been riding only a short while.
A couple of great 80cc off road bikes from Honda are the XR80, and the CR80 – affordable and not a handful for those that are less experienced.
For a few hundred dollars a used Kawasaki KX80 could be ideal. But this does have a lot more Uummpphhh and you should be riding at least a year before buying the KX80.
Some riders have begun on 80cc bikes it's true, and they love them. But for those less confident, give it time to progress onto your 80cc wings.
---
Home | Dirt Bikes | Cheap Dirt Bikes | Accessories | Mini Dirt Bikes | Motocross Racing
Motocross Gear | Off Road Bikes | Used Dirt Bikes | Wholesale Dirt Bikes
Honda | Kawasaki | Suzuki | Yamaha