Off road pocket bikes
Top End Off Road Pocket Bikes.
There are times when price is no deterrent to getting one of the off road pocket bikes that captures the imagination of new and experienced riders. Taking it out on a trail or just hills of dirt, rocks and bumps means there will be bodywork and maintenance to do at some point.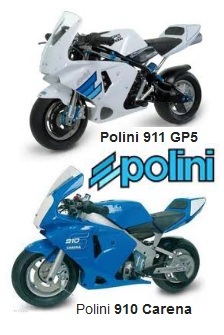 In the meantime there will be a great deal of adventurous riding to see if the top end manufacturers are really that much better.
It would be hard to say no to the opportunity of owning and riding a Polini.
There is the beautiful design and quality of Polini's 911 GP5 Reverse 50cc that looks so good it practically screams "Buy Me!" The cost would be the only thing to consider at $3800 before taxes and incidental fees. Masters of the pocket bike, Polini-Motori produces these small gems.
The Dreambike 910 Series is very small and priced within reason, generally under $2,900.
Take this Italian company's bike to the races. Just have fun, riding it on windy tracks, paved courtyards and dirt trails. The 910 Carena has a single-cylinder two-stroke motor. Air cooled, the engine produces slightly more than 6 hp and can exceed 40 mph.
A good pull starts the fun of riding this bike. Two things are recommended when handling this bike (or while it is handling you): Be easy on the throttle to keep speed safe and remember that adjusting your weight creates a difference in the bike's action, as there is not suspension. Brakes are good and parts easy to find.
It is now fashionable to refer to clones as replicas of the particular item copied. Banshee Pocketbikes, made in China, are built with sturdy frames. Components are typically interchangeable with those of Bi-Zeta, FRC Moto and Polini.
A 19mm Dell'orto is jetted to suit the stock engine, designed after Polini's 50cc 5 ports motor. Excellent for beginners, it exceeds 50 mph. Costing less than $700, it leaves money for maintenance and repair. It is just as enjoyable riding off road pocket bikes such as the 50cc Italian replica Banshee - as it is their expensive brothers.
Dirtbikes that are pocket sized – but pack a punch.
Off road pocket bikes are great fun, and great for children or adults. These small powerful bikes have emerged only recently with the advent of mini motos and other pocket bikes grabbing the headlines.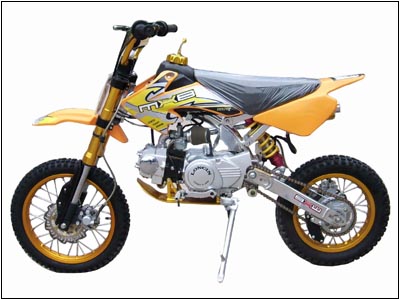 The off road version (of the pocket bike) usually has stronger suspension and better chunky tires for the dirt and dust tracks its intended for. Small dirtbikes are often termed - "pitbikes".
The bikes are great fun for those that don't wish to spend thousands on full sized MX bikes, even if they are a little more awkward to control.
Practice makes perfect, so if you buy one, take your time learning on the flat tracks before becoming too advanced.
Do you enjoy getting muddy? The US states and territories are beginning to embrace the mini moto pitbike. Outdoor sports stores have tons of jerseys, pants, boots and other apparel for kids and the motocross man who loves pit bikes.
You can go to a dealer for a new yamaha motocross bike, for your adventures; but this is an expensive WAY to do it.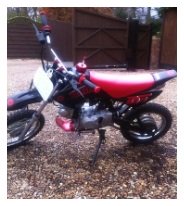 Have you thought about the mini bike as a source of real fun? Sure - used pitbikes, can be found in a breakers yard; but there are better ways to buy an inexpensive small motorbike.
First we'll look at the free classifieds on gumtree.com. A 110cc pitbike honed into sight which had new tires, grips and Yamaha decals. It needed a new carb & it had a starting issue, but was up for £300.
This seemed to be a generic cycle from china, which had Yamaha decals on it, as that's what the current owner liked - so don't assume you're buying the same model of ride as the decals.
Gumtree is also a good source of mini pocket bikes and parts; but you have to check back regularly as things change week by week - and quickly!
Ebay should be on your results page for all sizes of off road pocket bikes. If you venture into its ads ebay will turn up some gems. From a cheap mini motorbike to pit bike parts – it's all here.
Kids dirt bikes
Are they over-rated?
We looked at a mini motocross cycle, which was a husky (Husqvarna 50cc) which is adored by lots of kid bikers. This sports bike has 2 automatic gears, clean plastics with a twist n' go feature. Suitable for teens aged 14+, this off road pocket bikes model puts out 13 bhp. Only a bid of a £1 currently, but 6 days to go on the auction.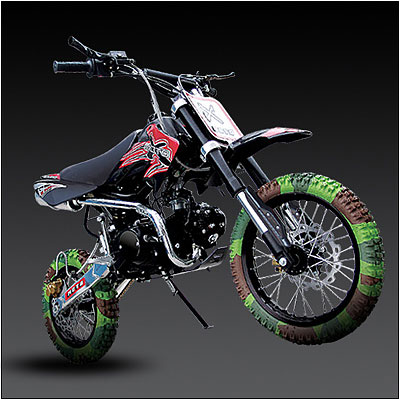 Here's some mini bike value. "Two" pocket rides for £89.99. But they are non-runners.
This duo of off road pocket bikes are just taking up space and the seller didn't know anything about them? In situations like this it's always a good idea to view them before the auction ends.
In case the off road pocket bikes in question could be total scrap and impossible to repair with parts or just not cost effective to fix up.
Maxmoto.co.uk sell some great new Mini Motocross bikes ready for any local championships.
An Aprilia Mini RX 50 "Entry" dirtbike came first and was priced at £1,035. It's a 50cc, 2 bhp cycle, with a seat height of 615mm and a weight of 35kg. It's a solid recreation dirtbike aimed at kids between 4–6 yrs.
The Aprilia Mini RX 50 "Experience" bike is for kids aged 8–10, and although its still a 50cc engine it puts out 9bhp. Seat height is 678mm and weight is 38kg – all this for a mighty £1,235.
Your amateur outdoors fun can now begin on off road pocket bikes; just don't forget that dirt bike helmet purchase before you ride the trails and jump those ramps.
A Dirt bike crash
Kids dirt bikes are really excellent these days but having a crash does happen.
It can happen in a second too – but is the bike to blame? Well not really if you have bought well and bought one that reflects the abilities of your child.
Gear is the crucial thing, if your child has well-fitting clothing, protectors, boots and a helmet, the inevitable crash will be more of a minor graze, rather than a full on trip to hospital. But if the child's not wearing the gear, or you're not strictly enforcing the wearing of a helmet, then that expensive stuff isn't much good to anyone.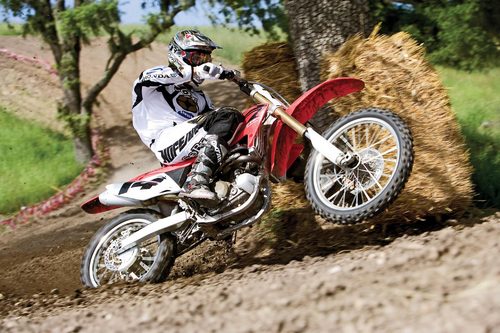 ---
Home | Dirt Bikes | Cheap Dirt Bikes | Accessories | Mini Dirt Bikes | Motocross Racing
Motocross Gear | Off Road Bikes | Used Dirt Bikes | Wholesale Dirt Bikes
Honda | Kawasaki | Suzuki | Yamaha