Orion pit bikes
The History of the Apollo Orion Company and Great Features of Orion Pit Bikes
Apollo is the company that builds Orion pit bikes, as well as motorcycles, electric bicycles, ATVs and Quads. We are not talking a beautiful factory in Greece, although the name can certainly lead a person to think so.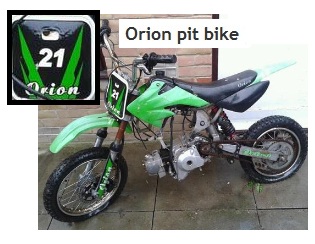 No, this is a discussion about some hard-working individuals in China. They knew with a lot of work, time and dedication they could put together a quality product and sell it for far less than competitive brands. While filling the need for their own friends and neighbors to travel economically, they handled that problem for others around the world.
With less than a decade under their belt, Apollo has come a long way from the old warehouse in Wuyi, China, that served as a factory and the company headquarters. Today they have a modern factory exceeding 60,000 square meters in the Zhejiang province.
Their success is due to the work ethic and the production of quality products in addition to the Orion pit bikes distributed worldwide. Adding components for popular models of race bikes to their inventory has brought another dimension of customers to their site.
Orion pit bikes have steel frames that are formed to last and hold up against the tough treatment they receive on the trail or while racing. Steel manufacturing is prominent in China, so there is a ready supply. You might read in some of the blogs that there were problems when production first started, but any hiccups are resolved by now.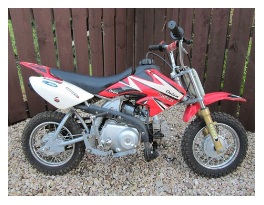 One of the great features is the look of the bike. You know you are going to have fun riding it just by looking at it. Knowing you can increase the power and handling to fit your habits is another reason so many people purchase this bike.
People used to get a kid's bike to rip apart and design a pit bike built to their tastes. Complete bikes have been available for several years from companies such as Apollo-Orion and Braaap.
The instinct is to get the finished product and touch it up with a new seat, handlebars, or tires just to personalize it. Swapping engines and carburetors are almost as common as fitting it out with a heavier suspension system to handle the extra weight of an adult. There is always a good feeling knowing that replacement parts are available for the bike.
Research & Development is a vital part of Apollo, taking advantage of computer technology to design each feature of their products. It is definitely a pleasure to know the entire process is planned in detail. It takes into account the various challenges the bike will meet.
You will find that distributors and dealerships will often sponsor one or more riders in the spirit of community pride, as well as to bring attention to their business, as one of the Orion distributors did in Texas in 2008. Although there is no formal organization for pit bike racing, such as FMI or AMA, more people are following or taking part in the sport.
Venues for racing have led the way to the formation of leagues. Competition among those riding Thumpstar, Braaap or Orion pit bikes, just to name a few, adds to the enjoyment of having one of these incredible small racing machines.
The magic of Orion Brilliance
Orion pit bikes are amazing small machines. For instance the Orion Destroyer is a one of a kind pit bike with a seat height of 760mm and a ground clearance of 330mm. It is equipped with a 2 valve, 125cc four stroke engine that delivers 8.5kw.
Orions look ready for action and have a high degree of durability and strength. Many bikers like the Orion as they have a good range of outlets for spares & supply the low-cost bikes themselves.
Indeed any purchaser of an Orion motocross bike should be well catered for; and be able to pit themselves against a MX racer with equal "type" models and engine size.
Offroad thrills on dirt bikes are what kids and adults love. Local events and runs, like your local track is the place to use these machines to the max - and it can be addictive.
Do you need an online shop to sell you an orion dirt bike? Or have you some thoughts on where to buy this brand of motorcycle?
Lets get into the mood with some dirt-cheap places to go; to bag a used orion for this fascinating outdoor sport.
First place to check out for a motorcycle of this calibre is both bike-exchange.co.uk and mxchange.co.uk. With hundreds of dirt bikes & offroad vehicles plus lots more mini dirt bikes we should all be ready for a mini adventure in buying the right ride.
When looking on these 2 sites today we didn't see any orion dirt bikes; - we were surprised, but thats sometimes how it goes, but we would encourage you to check these websites out first – as good value is always on sale.
We moved onto ebay...........
Ebay has a ton of spares for orion pitbikes - so dont forget that; we'll check them out first.
Buy a dirt bike – buy an Orion.
Constellation picks from us.
How is this for value? - ORION 110, 125, 140cc - new fairing plastics selling at £22.99 each. Or a new rear 12" Kendra tire for orion's going for only £24.99. Then to add to our pitbike dossier we uncovered a set of throttle insert grips MADE for the orion 110, 125 and 140cc models specifically.
Another model was only advertised as an orion as the owner admitted they knew nothing about bikes and could only tell the model was an "orion" from the stickers. It had the engine hanging off, 2 flat tires, the owner wasn't sure of the engine size, and plenty of rust for no extra charge.
The bike is sure to go for very little money, and if you need a spares/parts bike, you could pick up a brilliant deal. A bike like this is not recommended to repair for actual riding, it's too far gone for that.
Orions are so cheap in good condition its simply not worth it.
Before we left ebay we found an orion pit bikes model (125cc) built for ramp jumping, it was all complete at a starting bid of £70. This is a fast mini moto, but it did need some refurbishment before its ready to hit those ramps one more time.
We could see only some light rust.
Last up was gumtree.com. The glorious thing about gumtree is its local search. So if you need orions in arizona you can dig deep on this website and find them (if they are there).
We liked the look of an Orion Usa Pit Bike (125cc) for a low £270. With manual gears, 60mph top speed and a startling Orange Thumpstar Body kit.
Plus it had Front and rear disc brakes, upgraded fuel and air filters and a club performance exhaust. It's a lot of orion pit bikes uummphhhh for the money.
Orion pit bikes / mini crosser
More Orion pit bikes (125cc)
Joining a club.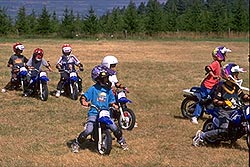 Not all riders feel that confident, when they buy their first motocross bike.
We all like to be told, we are doing it right on our orion pit bikes.
A club provides the support and assistance to gain knowledge and skills quicker than if we just learnt it ourselves.
Lessons cost money – but how determined are you about making the dirt bike sport your own, and becoming a dedicated rider?
If you are, these lessons will prove invaluable to you, in future races.
---
Home | Dirt Bikes | Cheap Dirt Bikes | Accessories | Mini Dirt Bikes | Motocross Racing
Motocross Gear | Off Road Bikes | Used Dirt Bikes | Wholesale Dirt Bikes
Honda | Kawasaki | Suzuki | Yamaha