Pasini bikes - Buonissimo !
The mini pasini's have arrived!
Pasini bikes are wonderful models to get your mini bike experience off to a flying start.
These bikes are usually linked in with other brands such as Polini, GRC, and BMS.
If your seeking a bargain pasini; some brilliant deals can be found on the internet and on ebay.
There are no hard and fast rules on price but ensure you get the best condition you can afford. Pasini have a number of models and if your a novice; start off on the lower cc models and only when you have sufficient skills go for the more powerful. A Pasini mini moto offers great value for money.
Pasini motorcycles
Italian flair and style , in a small package.
All About Pasini Bikes
Pasini bikes have been gaining a great reputation as one of the best companies out there which manufactures mini bikes. It's what they specialize in and it's what they are all about, as they put out a number of different models with lots of options, customizability and more.
Plus, all of their rides have a very distinctive look and feel, and it sets them apart from everything else which is available. Use this guide to learn more about Pasini bikes.
Pasini bikes are made by two Italian brothers, Luca and Maurizio. They basically design and hand make all of the bikes, adding a great level of craftsmanship, precision and creativity to all of the bikes they produce.
One of the most popular options from Pasini bikes is the Midi Motard. This is basically a mini super moto bike, with all of that classic look and the aggressive lines and capabilities. It can be equipped with multiple engines, including both 2 stroke and 4 stroke engines, ranging from 10 to 15 HP, and from 40cc to 106cc.
There are a lot of bikes available, and that's one of the factors that makes Pasini bikes so special. Many of their models have these kinds of options and you can choose exactly what you want, and what will suit you the best.
Youngster rides that are not for juniors.
The MINI SPA Junior Model has been designed for young riders, and is sized for them accordingly. That doesn't mean it's a "starter" bike though, because this is a serious ride with some real power and some fine-tuned capabilities. It looks really cutting edge and showcases some awesome style.
This one comes with your choice of a whopping 9 different engine types, including both the two strokes and four strokes, from 4 HP to 15 HP, and from 40cc to 110cc.
The MIDI Senior GP is basically the junior model all grown up and decked out for senior riders. This one also comes with a choice of 9 different engines of the same sizes and functionality as the ones mentioned above. It's all about size and control between the two models in terms of how they differ.
Then you also have the Mini Oldstyle. This is a really fun model from Pasini bikes, and it's a boiled down, small version of a Norton motorcycle, down to just about every detail. It looks like it's straight from the 1960s, and it showcases some great style and attitude with that small size. It's not intended for racing, and is more meant for cruising and showing off and casual riding.
So, hopefully by now you've learned more about Pasini bikes. There are several different models available, and each model has multiple different engine possibilities or configurations. This makes them the perfect choice for riders of any age, sex, background and experience level. Nothing looks and nothing rides like a Pasini, so be sure to check them out and find a model which will be perfect for you.
Pasini pocket bike
Minibike - Filip on Pasini 4T
Bikes to ride well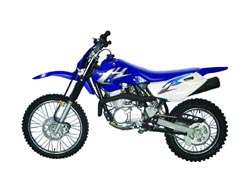 When buying a pasini or another kind of mini bike you need to ensure its solid and reliable. Perhaps you need a legal minimoto or dirt bike? (if you do - check with the seller).
They'll need to have a lights kit, and all the corresponding paperwork for it to even come up to minimum standards, and often your country still won't automatically make it a legal bike.
Mini bikes & Dirt bikes do all kinds of jobs so what are you interested in - jumping? racing? skilled riding etc etc.. find out now before you buy.
Whatever you decide on follow your own ideas and thoughts, and still take advice on your final choice.
---
Home | Dirt Bikes | Cheap Dirt Bikes | Accessories | Mini Dirt Bikes | Motocross Racing
Motocross Gear | Off Road Bikes | Used Dirt Bikes | Wholesale Dirt Bikes
Honda | Kawasaki | Suzuki | Yamaha