Pit bike parts N' bits
Get Familiar with Pit Bike Parts.
Pit bike parts are not the first thing people think of when looking for one of these motorized accessories. Although kids may only have this bike and no other, teens and adults usually have a pit bike in addition to their motocross or motorcycle bike.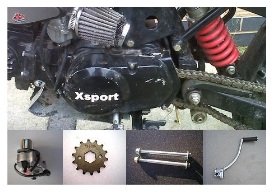 The big reason is that they are fun to ride and adaptable for most sizes of riders. Considering parts and equipment that are likely to fail might not be a thought until after the sale. That puts a damper on the ride and leads to a scramble to repair the problem.
The Weaker Parts
The frame and suspension are two pit bike parts that riders can depend on. Manufacturers know that rider size will vary from a little kid to a muscled-out man. Be aware of the weight limit. A weak area in the Suzuki DRZ110 is the original cylinder head studs. High performance builds cylinder pressure.
It lifts the head off the cylinder and results in blown head gaskets. Common events are breaking and stripping the threads of flimsy original head studs.
A frequent tip riders will hear and read is changing the original drain plug to a magnetic drain plug. Even miniscule bits of debris suspended in the oil can cause damage. The plug will draw the metal chips down and keep them safely away from moving parts.
Sensible Purchasing
For convenience, those away from town prefer to look for pit bike parts on the internet. There are legitimate sites, as well as bargains offered through Amazon and eBay. Comparison shopping is important. It is easy to get caught up in a bidding war and pay more for a used item than it would have cost new!
Check around for recommendations regarding online sites. Original parts are beneficial because they are valid replacements, but the price and shipping costs are a shock. Parts that are cloned from the original and perform in a close fashion when tested are called class A parts. They are less expensive, but reliable.
An advantage of buying pit bike parts at a brick-and-mortar store is that you know where they live. If the part is ineffective, it is easy to return. Those working in a parts store are also familiar with the different bikes. They can advise on the best parts and offer hints about possible causes of equipment failure.
Check to see if there are discounts. If you sign up for email alerts, you may get an even better bargain. If you are unsure of how to install the replacement, ask for advice. Face to face, it is so much easier to understand what is needed.
Purchasing Mistakes that are Best Avoided
Online clone parts cost less. They might also be designed to fit more than one type of bike, and not be a perfect fit to any. A different mix of plastic or metal than that found in factory parts adversely affects performance.
Avoiding Problems
Avoid repair problems by avoiding second hand parts. Perhaps an acquaintance is willing to sell something off a used bike that should fit yours. A wrong part can break even more parts, as well as start a feud about the cost and item. This is one of those no-no's discouraged for centuries. Keep the friendship and buy your pit bike parts elsewhere.
Are you struggling for pitbike spares?
There are many good pit bike parts suppliers that have great ranges for many models of pitbike. If you have a rare import or a custom machine be aware you may struggle to get parts for them. Most models of the better known brands, like thumpstar, demon and the generic types of smaller bike are easier to buy for.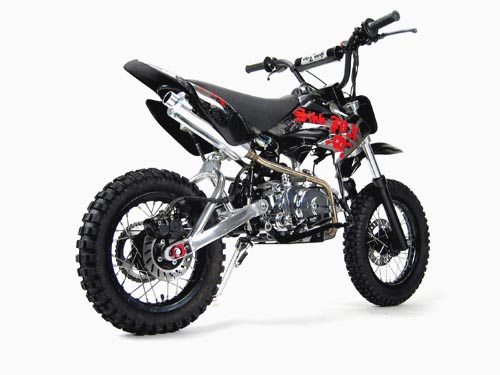 Standing out from the crowd is always something most pit bikers like to do, but this might come at a cost to track down a specific small part for your unusual bike. Buying from a main manufacturer gives you huge advantages on parts, and if you wish to stand out; use graphics to accessorize the bike, you'd be surprised how well this can work.
Chinese motorcycles and even american made rides can break down. And you won't just need the repair manuals to tell you what to do.
You'll require discount parts for off road pitbikes.
Technology has come on in the last few years, so you won't need important pit bike parts that often. But if you're a regular freestyler a new rim or a cheap tire will be on your "next to buy" list.
If your doing-up a used bike, a spares store that delivers the goods, is worth its weight in gold.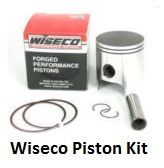 Let's move onto some sports stores that sell cheap stuff on the web.
Dirtbikestore.co.uk has great lists of MX spares. You won't get free bits here, but you'll find cheap motorbike parts in an easy to find way.
Ok first up was some dirtbike oil. Or some Silkolene Comp-2 Premix to be exact. For 1Ltr of Synthetic based 2-stroke oil; it was just £8.07.
Also on sale was a number of Honda Plastic Kits, for the front and rear fenders, side panels, front no. plate and rad scoops all in for £92.49 (in many colours).
Plus a good few Engine Seal Kits selling for £16.00 and Wiseco Honda Piston Kits from £54. Give this site a test for information on spares. We think you'll like it.
Making your cash go further
Adoos.co.uk is a classified website, where you need to adopt a caution of care approach as anyone can put an ad up. But you could find anything here from a tire changer to vintage honda's, and of course Pit bike parts.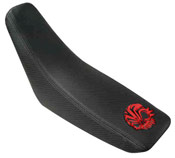 We looked through an advert of a kawasaki KDX 50 rider who was selling all his spares. So plastics, filters, tires and even a spare seat was all on offer. No specific prices as you'll need to ring for more details.
Also the same goes for the gumtree and preloved sites too; have security in the back of your mind – don't buy stolen gear.
Motobikespares.com is a worthwhile specialty store selling spares. There are clear pictures of the parts, for anyone wanting to repair their pitbikes.
For some examples how about a Mikuni 26mm carb for £19.56, a BBR style performance exhaust perimeter going for £28.38 and a Rear shock (29.5CM) selling at £29.35.
The site is vast and so must be their storage. Selling Brakes, Air Filters, Casings and Carburettors & Fuel systems. We couldn't honestly say if you'll find chunky tires wholesale, but there is so much here - you probably can!
If all these sites STILL don't float your boat there is always ebay.com. From mini dirtbikes, to motocross apparel its all there for the finding.
If you're very short on cash a pitbike rental for a day out on a circuit saves you the cost of buying pit bike parts. It's a good way of dipping your toe in, before committing to a motorbike purchase.
Sparing you the details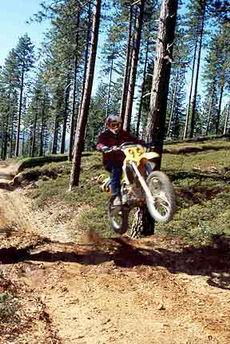 Pitbikes can be a mixed bag, of course some bikes do share parts – but some don't.
The Chinese pitbikes might have short runs of a particular make and then they stop dead. You might get a replacement engine, and then you're stuck.
When a model stops, a Chinese manufacturer goes onto the next model, they don't often see a profit in continuing making spares for an old pitbike that was cheap even when new.
A number of riders have been caught out like this. Some consider it a shame that they have to bin a motorcyle they can't get pit bike parts for. While the manufactures see it as a new opportunity to sell you a new bike for more money!
True that new pitbike might still only be a few hundred bucks, but to repair your old one may have only cost in the tens of bucks. That's often the pit bike parts conundrum.
---
Home | Dirt Bikes | Cheap Dirt Bikes | Accessories | Mini Dirt Bikes | Motocross Racing
Motocross Gear | Off Road Bikes | Used Dirt Bikes | Wholesale Dirt Bikes
Honda | Kawasaki | Suzuki | Yamaha