Pit bike racing for you.
Taking Part in the Challenge of Pit Bike Racing.
There are likely hundreds of suggestions for getting into pit bike racing. You will find small children riding these small bikes under the watchful eye and tutelage of family members.
There are teenagers with no riding experience at all that feel a bit more comfortable on the smaller bike. Well, why not?
It is definitely easier to jump off when you are not sure what else to do. Then there are the adult riders who see everyone else having too much fun on these smaller bikes, so they grab one and race against each other. This sport is for any age, any size, and any level.
One thing for certain is that competition reigns when anything with wheels is introduced. Add a motor and it is even better. Throw in a track and some dirt; then let the games begin. Companies that build or sell pit bikes, parts and accessories have accepted the challenge of promoting the activity. Chesterman's in Tillsonburg, Ontario, Canada, is a powersports, lawn, and home maintenance business.
They are the home to Tillsonburg Outlaw Race Club and have an indoor practice track. One way to get started with pit bike racing is to find an organized place such as this. It provides the opportunity to get advice, learn the ins and outs, watch others and practice, practice, practice.
If you talk to those who finish a pit bike race, you will often hear them mention the importance of cornering. Some of the most entertaining pit bike videos show pileups of riders and bikes, struck down at the corner with a DNF for the race. Some of the classes at Chesterman's include the 4-7 50cc PW 50 and similar bikes, the 4-8 50cc KTM and similar, and the midsize modified pit bike.
One large pit bike racing series is MoM, the Masters of Mini Series in the eastern US. Entering its tenth year, there are 14 classes offered in the events. The series starts June 23, 2012 in Connecticut and travels through Maine, New Jersey, and New York, with at least one event per month.
The largest indoor supercross track in Europe, Breum has hosted several pit bike racing events in Denmark over the past few years. The 2011 DK-Pitstar Pit Bike Supercross event is among the most recent.
Recognized names add authority to products. The AMA Pro #253 Aaron Smith from Texas is participating in Supercross events when not doing a customized paint job on helmets, bikes or any canvas equivalent. Monster Killer pit bikes filmed a video of Smith riding their bike and demonstrating the ease in handling out on the trails.
From Melbourne, Australia's Matthew Skerrett has joined Pitster Pro. His racing career started in 1982 with the Australian junior motocross. His name is usually found in the top 3 pro minimoto races, both in Australia and in the Gieco MiniMoto SX in Las Vegas, where he finished second in 2010 and 2012.
The 2010 AMA number 1 world vet champ, Mike Reefman ranks as number 3 pit bike rider in Australia and 1 in Victoria. Reefman is no stranger to this type of ride, putting in a lot of time in at the pit bike track. With local and international participation continuing to grow, fans of pit bike racing will also increase.
Pitting your wits against others on a great day out.
There are now some well organised pit bike racing events today. Even some of the well-known professionals in dirt biking now dip their toes into pit bikes - Travis Pastrana can be seen riding a pitbike in nitro circus.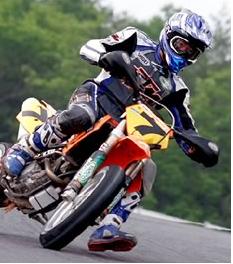 With pitbike manufactures building better bikes; more rugged than ever before and the high-viz accessories and clothing of the riders themselves; this makes for a fantastic spectator sport.
For those that want to take part there are lots of "in-roads" through fan clubs, track days and meets of like minded people.
Pitbike racing is now a well marshalled and safer sport for the most part, but if your riding - only use designated tracks or just spend a day and go along and watch.
Having a real go on a 125cc pitbike can be so exhilarating, and it's very accessible with bikes costing only a few hundred bucks.
You don't need to spend out on a motor bike straight away. You can just turn up to some local tracks, rent some kit & pitbikes for a few hours, and have a race with your buddies.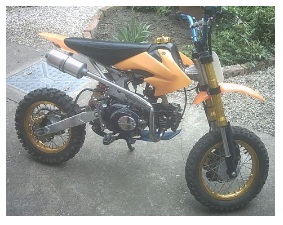 Now if you do find THAT fun - you might then want to buy a 110cc bike or perhaps a cheap pocket motorcycle - and buy them used - it's much less inexpensive.
However if your unlucky to have a few crashes repairs don't come free; so you'll want a store that you can replace tires, rims & other bits you can find with your pocket money.
Online should serve us well for parts & bits, for kids pitbikes - or if you're an adult you can tag along as well.
Our first site is funbikes.co.uk. They do sell complete pitbikes for mud fights, but spares come for sale as well. What about a set of Rear Brake Pads for £7.34, or a CNC Pit bike racing Quick Action Throttle coming in at £27.50?
If you do want a small bike for stunts what about their 150cc model, its a Cobra Dirt Bike – in YAMAHA BLUE. It has excellent chunky tires, an upgraded air filter, and is suitable for lads and lasses who enjoy a bit of FMX.
Buying gear for pit bike races.
Its varied alright…….
Motobikespares.com is a fine site to top up on various bits for your small motocross bike. We checked out a few........
An Alloy pit bike racing radiator oil cooling kit in Gold was up on offer for £19.56, then we saw a Gasket kit for a 110cc MX bike (52.4mm) for a cheap £9.78; and finally a Cylinder & piston kit (55mm) for a 140cc pitbike – (it's a rebuild kit) was selling at £39.14.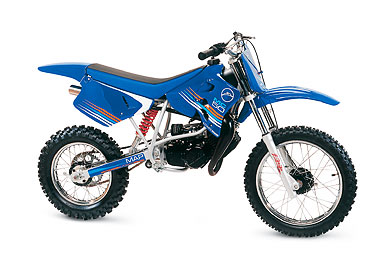 Now what about an ebay motorbike?
Well that's easy enough but don't forget about all those spares as well. From a helmet, goggles to big mud tires and even some rare vintage motorcycles - they are all on ebay.
Looking through the parts bin for our pit bike racing day out; we discovered some Throttle twist grips (SBK Racing) going for £12.99. Plus an NGK RACING CABLE SUIT was up on sale at £13.99, alongside a new set of A4 DirtBike Racing Gloves up at $9.99.
The MX gloves have a Suede Palm for Better Grip, Velcro Wrist Closure and Thick Rubber Protective Padding.
There is loads of gear on ebay for brilliant riders wanting some cheap extras. It's not so bad for newbies either.
So you see buying a great pitbike for races and all the trimmings should be as simple as ABC.
Check your tire pressure, and keep your helmet on – keep safe and keep your motocross bike in good order – racing doesn't have to be rocket science. It's about doing what's common sense and doing it regularly.
Pit Bike Racing
Pit bike tips for the young rider.
Not only do you have to prepare your pit bike, but you have to prepare yourself for racing.
That focused state of mind is something you'll have to get used to. A distracted rider is one that simply won't win races, and that's not someone you want to be.
Watch what other successful riders do and copy them – if they have a particular move on the corners study it in-depth and see if you can emulate them.
Before long you will be adding your own style into the mix, and the silverware will begin to mount.
---
Home | Dirt Bikes | Cheap Dirt Bikes | Accessories | Mini Dirt Bikes | Motocross Racing
Motocross Gear | Off Road Bikes | Used Dirt Bikes | Wholesale Dirt Bikes
Honda | Kawasaki | Suzuki | Yamaha