Pit bikes in ohio
HI! Ohio – the joy of mini pit bikes.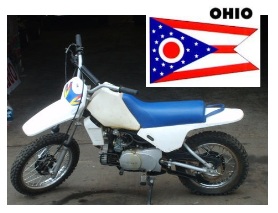 Seeking pit bikes in ohio ? well you have a big selection to choose from.
There are sdg pit bikes you can buy, or even the much more popular mini pit bikes which are loved by children and adults alike.
Take a good look around the ohio pitbike stores as they have so many options and gear you could miss a bargain.
Some stores that sell pit n' dirt bikes, their parts and ATV's in Ohio state.
Wholesale Cycle, 3228 Manchester Rd, Akron, OH 44319
Powersports 360, A J & J Sales Company, 1001 Sprowl Road, Huron, OH 44839
STATE 8 MOTORCYCLES, 2 Great Locations, Peninsula & Medina, OH 44264
POINT VIEW CYCLE, 9026 Youngstown-Salem Road, Canfield, OH 44406
Dirt bike dealers are they the only choice??
Finding and Buying Pit Bikes in Ohio
Pit bikes have exploded in popularity in the United States in the past 10 years. While many people consider southern California to be the home base of sorts in the US, there are many other regions with thriving pit bike scenes.
Pit bikes in Ohio, for example, are very popular, and there are numerous courses, circuits and competitions up there and in that region of the country. Use this quick guide to learn a little bit about finding and buying pit bikes in Ohio and how to get started.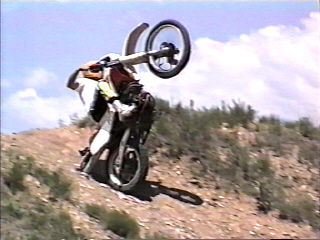 There are lots of options at your disposal, including national or regional chains with local shops, as well as individual local shops and dealers.
One such example is Wholesale Cycle, which is based out of Akron, Ohio and works with over 16 different brands, and offers all sorts of parts, components and accessories. They are just one company that you could potentially turn to, and there are many others out there.
Of course, when in doubt about where to find or buy pit bikes in Ohio, simply head out to a local race or competition. Chat up some of the riders and their friends or crew, and see where they have gotten their own rides.
You might get hooked up this way with special inside information or deals, or you might get connected with individuals who make, modify and sell their own bikes.
This is always a failsafe way to go, and you'll get the benefit of seeing the bikes in action and enjoying the fun at the same time.
Viva pit bikes in ohio
Can you buy a stunt dirt bike online ?
Don't forget either, that with the internet today, buying pit bikes from anywhere is much easier than it ever would have been in the past. That means that you can visit any number of national or international dealers online, and have them ship the bike out to you.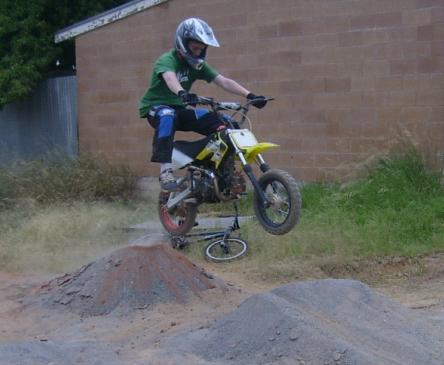 Getting a bike shipped comes with its own benefits and disadvantages, so be sure to consider whether or not this is right for you before you hit that buy button.
If you do want to buy pit bikes in Ohio online, one thing you can do besides visiting wholesalers or retailers online is to go to auction and trading websites. eBay always has a ton of items listed, and bike specific websites are also common, including places like CycleTrader.com. Check the big message boards and forums and see if there are any private sellers whom people trust or regard highly of, too.
There are certainly plenty of options at your disposal when it comes to buying pit bikes in Ohio. There are many local stores, dealers and private individuals who may be able to help you out, and of course, in the internet age, the bike of your dreams is always just a few clicks away. Use the above information to get started and you'll find your own ride in no time at all.
What about Sdg pit bikes ?
You may go for something specific such as Sdg pit bikes – SDG offer Chromoly Frames, 107cc and 125cc, 4 Stroke air cooled engines. Plus Aluminum Swingarms, Marzocchi forks and it goes without saying they look amazing.
But your best to keep a broad open mind, but still have a budget and stick to it! The future looks bright for the pitbike sport and it's only gaining fans and enthusiasts. Viva pit bikes!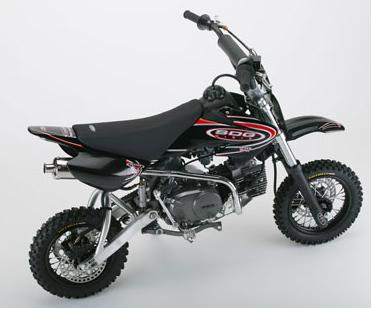 ---
Home | Dirt Bikes | Cheap Dirt Bikes | Accessories | Mini Dirt Bikes | Motocross Racing
Motocross Gear | Off Road Bikes | Used Dirt Bikes | Wholesale Dirt Bikes
Honda | Kawasaki | Suzuki | Yamaha