Pocket bike motorcycles
The newest thing on the scene – mini pitbikes.
The new motorbikes on the block are the pocket bike motorcycles.
People love the idea of the small compact bike with such a powerful engine. In lots of cases they are small replicas of the full size version. Complete with graphics and all the cowling, they look superb EVEN before the engine begins running.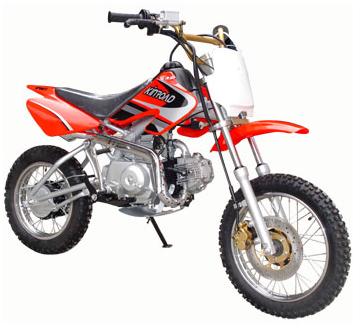 Mini bikers are all over the world and with the ever increasing internet; it's now easier and better to keep up to date with new innovations and models. Here's to the pocket-bike motorcycles!
Why is the minibike so well followed? Well the small 2 wheeled bike can be bought for such low money.
A tiny dirt bike can also be carried in a normal car, no need for any trailers – they just fit right in and all your MX gear too.
Should it explode in a cloud of dust; it's no big deal with small mini bikes. You can buy the frames, the engines & spares for a few dollars.
Big brands have now started to get in on the small motorbike revolution, like Honda and Yamaha.
A good percentage of riders exit the planet that Pocket bike motorcycles inhabit, to get to the bigger motocross bikes. But be aware there are new rules on the mini motorbike; if you're biking off road – your usually ok. But if you ride on the highways, without proper modifications your ride can be seized so know your local laws stance on pocket bikes; don't blame us if your cherished cycle never gets seen again.

The Super racing pocket bike
Pocket Bike Motorcycles: The best Mini Dirtbikes for Adults and Kids
Regardless of age or size, there are pocket bike motorcycles out there for adults and kids alike. We are all so in tune with growing up and getting a big bike or motorcycle. Why the sudden switch to the mini dirtbikes? One of the biggest reasons is performance. Smaller-sized bikes produce much more power than people might think and that draws more and more adults to consider them for their children and themselves.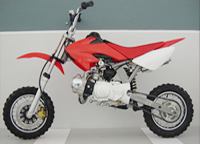 There is a lot of difference in the size and weight of pocket bike motorcycles. Naturally, when weight drops, velocity increases and that is just the reaction the rider gets. Faster acceleration makes these bikes perfect for racing.
Those who have held back in participating in events or races now can have the means to join the competition and do well. That definitely puts them on the list of the best mini dirtbikes for adults and kids.
Any sport, whether professional or a hobby, is about competition, even if it is against oneself and the attempt to break the PB for an event.
Fewer features keep the weight down, allowing for better control and incredible lean. Imagine a two-stroke gas motor bike that weighs less than forty pounds, yet goes upwards of 35 miles per hour!
The Cagllari Daytona is a good bike with high ground clearance and features open body structure so riders can get to the guts and quickly make adjustments when needed. Depending on what you want, you might look at other bikes for variety.
The best lure of pocket bike motorcycles is that it is an affordable way to learn how to ride a two-wheel motorbike. Drawbacks are - it is not a toy & you must wear proper safety gear. They are not street legal, thus confining the rider to tracks and secure private property. Want more Pocket bike motorcycles ? Here are some vids, we loved looking at.
Dirt Pocket Bike
Pocket Dirt Bike
Helmet's for pocket bikes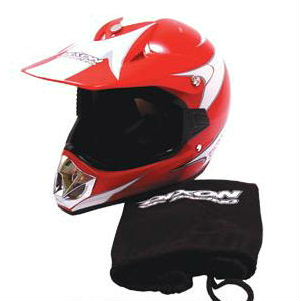 If you are shopping around for motocross helmets for your pit bike or pocket bike, you should see no difference. (As there is no difference).
They are essentially the same helmet for use on full sized dirtbikes. The important point is that the helmet you buy should "FIT" you.
The elements & foam within a motocross helmet should protect your skull easily, with SNELL and DOT ratings giving your head the best protection possible.
Don't let the accessories n' goodies fool you, like free helmet bags.
A helmet under $40 may also be a mistake, unless its last season's top brands on a close-out sale.
Pay extra for the best brands (bell, shoei, arai.) and be sure your head feels snug in its new home. If it wobbles about on your head – it's way too big. And as you leave the store remember those dirt bike goggles as well.
---
Home | Dirt Bikes | Cheap Dirt Bikes | Accessories | Mini Dirt Bikes | Motocross Racing
Motocross Gear | Off Road Bikes | Used Dirt Bikes | Wholesale Dirt Bikes
Honda | Kawasaki | Suzuki | Yamaha