Pocket bike news
Pocket Bike News: Surfing for Information.
Riders who enjoy learning the latest on pocket bike news may have to scramble now and then to find anything new to learn, particularly with the clever articles that change dates and other data to get readers to click on their site.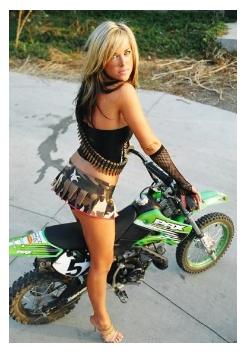 It is definitely discouraging to think you are reading the latest scoop only to find out when you verify the information that it is two or three years old or more already.
One way to avoid this is by bookmarking the websites that direct you to the latest pocket bike news and information.
Everyone is familiar with Bentley automobiles, one of the premier luxury car providers for decades. Bentley is now part of the Volkswagen group, giving them an even better opportunity to present their quality products around the world.
Pocket bike news might seem far away from a Bentley, but there is a strange twist to the news story. As a London 2011 sponsor, the company has emphasized the importance of apprenticeships in developing skills and benefitting those receiving apprenticeships, the company and the community.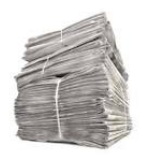 Their Crewe factory demonstrated that important theme for three weeks a short time ago by showing the benefits and opportunities available in many career choices within the world of manufacturing and technology.
In June, 2011 the Crewe factory hosted an impressive seminar focusing on the 'Value of Apprenticeships' and their place in the vision of any company.
The personnel director, Christine Gaskell, reminded all that apprenticeship programs with quality and excellent planning not only provided a solid foundation for their future, but the future of other companies interested in staying competitive.
Three of the brilliant young apprentices took advantage of their chance to design and create something memorable. Maintenance Technician Paul Alcock, Technical Support Craft Apprentice Marcus Gorvin and Tool Room Craft Apprentice Reece Jenks built and presented their idea for success: a fully functional mini moto. Now that is pocket bike news!
Keep informed with the hardline headlines.
Pocket bike news - Being interested is no longer nerdy.
News within the bike community can now be spread via clubs and forums on all manner of subjects. The convenience of the web makes it ideal for riders of all ages to communicate fast.
Some pocket bikers use "RSS" feeds and other innovations to keep up to date on a particular website or blog. Bike fanatics may even know pocket bike news before it's officially released by the manufacturer; so clubs and fan-sites are the best way to keep informed of many broad subjects.
The small mini bike is a versatile machine where you can ride a track to your hearts content - and do it at low-cost.
But tiny pitbikes can be so much more. You might want to know where to get new mods or a set of sticker sets?.
You'll want Pocket bike news of all the latest info. So where to go? .........
Dirtrider.com is a great website for the newest interesting articles. You can read about bike tests and they have a 2 stroke forum, that's packed with free opinion on what's hot today.
Also check out pocketbikeplanet.com. They are a forum, but they have a store & other pocket bike bits and pieces. With FAQ, pictures & classifieds you'll be spoilt for choice as you browse.
If you're an aussie then look out for www.miniriders.com.au. Another Mini Bike forum but aimed at Australian bikers. Talk about motorbike frames, honda's and much much more.
Last up was www.extremeforum.net. Aimed at dirtbikers this time, but mini bikers can join in too. If you're asking about places to ride mini dirt bikes or questions on street legal cycles – you might find it here.
We hope you take the chance to check out these websites and discover the joys of being a news nut. It's so easy to do today, and worthwhile if it helps you improve your riding.
Off road Pocket bike vids
Not all news reporters do a good job on a pitbike - see this vid below to know why.
Reporter Mini Dirt Bike Crash
NEW Thumpstar 125 And Stomp 140 Movie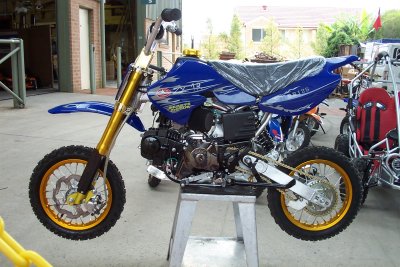 Gas mini bikes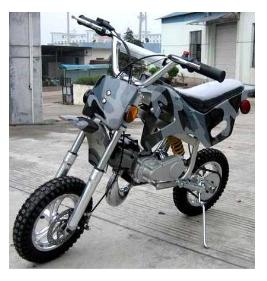 Although electric motorbikes are ok, if you're a rider for any amount of time, it's the gas powered minibikes you'll be riding – or at least want to progress onto.
Gas is flammable of course, so comes with inherent risks, but lots more power and enjoyment.
News on product recalls and faults gets you ahead of your buddies. And makes YOU a knowledgeable beacon for those tidbits of information.
So pass it on with generosity, and when they ask "how do you know so much"? you'll be able to tell em' it was all in the pocket bike news bulletins.
---
Home | Dirt Bikes | Cheap Dirt Bikes | Accessories | Mini Dirt Bikes | Motocross Racing
Motocross Gear | Off Road Bikes | Used Dirt Bikes | Wholesale Dirt Bikes
Honda | Kawasaki | Suzuki | Yamaha