A Pocket bike planet
Life on this Pocket Bike Planet.
The urge to be part of the pocket bike planet can assert itself at any time, regardless of a person's age or financial position. Although watching is intriguing, participating in the ride is even better.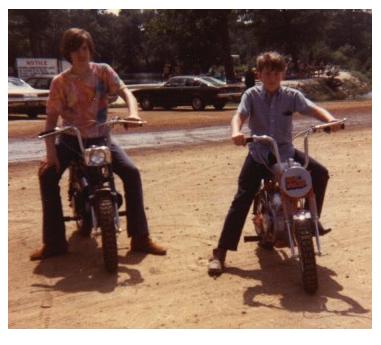 It is possible to get a great new pocket bike on sale for under $500, such as the 2013 X7 Bullet super pocket bike.
The 49cc gas powered 2-stroke engine, padded seat and handling provides a stylish bike with an electric start. Although not a 4-stroke, it has power to exceed 47 mph.
Always get a new helmet; some DOT approved full face helmets cost under fifty dollars. Other than that, the basic gear is available on a shoestring, Gloves as well as a set of knee and elbow pads can be found for under twenty dollars.
Shoes or boots vary in price. Alpinestars Tech 2 Mini Pit Bike Super Moto Motard boots cost about $200 on eBay. Shorty Boots are on other sites for approx $108.
The local pocket bike planet enthusiasts might include a member that recently upgraded equipment. Ask about the price on the older equipment. You can also repair and rebuild a used pocket bike. Just make sure parts are available before jumping at the bargain pitbike.
Circling around the rings of small dirt bikes.
It's a Pocket bike planet for sure.........
Enthusiasts of pocket bikes and the scene itself is growing all the time. It's like a small planet within the motorcycle world (some have said), with a variety of makes and models in abundance. Being a dirtbike site, we'll concentrate on the pitbike side.
As your aware a pitbike is merely a small (or pocket sized) dirt bike. It's this smallness and cheapness that gets riders excited to try something a few decades ago just simply wasn't around.
The mini dirt bike is a fairly new pursuit and has had a lot of innovation due to the demands of riders wanting a better experience. So if you're into your small MX bikes it really is a pocket bike planet out there.
Forums are generally helpful but don't get too bogged down with arguments. Because like any interest if you ask 12 people an opinion you will get 12 different answers. Pit bikers are no different.
Mini motocross bikes need to be cared for just like the bigger dirt bikes. So we'll have a look what advice is around for lovers of the smaller and perfectly formed pit bike.
Pocket bike planet.com; is a great start for the minimoto sport racer and the off road rider. They have a forum, where minibike chat takes place. With nearly half a million posts and counting this should have a bonanza of threads that'll get you the answers you need for that awkward issue.
Maybe you want to ask a question on the child's electric dirtbike?, or where CAN you buy the best cheap minibikes?; perhaps you need help on a smoky engine? If so try this forum first.
Dirtbikemagazine.com although not specifically designed for the minimoto biker, they do have overlapping info. Get into this magazine, as you could get advice on places to buy used minibikes, issues with pitbike brakes and finding quality tires.
Magazines like this can tell you a lot about off road action, and hints in relation to jumps and tricks. It's very much the same for a small bike rider, and those tips can prove invaluable when you're learning.
Pocket Bike Planet: Another Artery of Bike Life.
Ellesmere Port in Cheshire, England is having a hard time understanding the pocket bike planet. It is not just young riders anxiously awaiting a motocross park so they can ride without disturbing others and ride in a safe environment.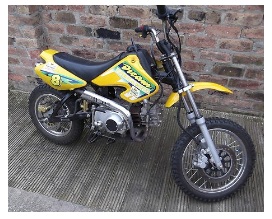 It seems that even adults are stopped alongside the canal towpath for riding quad bikes, sometimes with children aboard and none with helmets.
So how has the pocket bike planet affected the area? The police department is busy as citizens report instance after instance of noise and complaining about uninsured bikes.
Imagine dispatching a police helicopter on a Sunday night just to collect information about the flurry on town streets. The following evening more reports arrive about kids gathering on a road to ride a mini moto.
According to PCSO Craig Simpson, it is a frequent complaint and bikes are confiscated. The police are trying to get as many illegal bikes off the road as they can.
He added that they cycle to the offenders, who do not identify themselves to police officers in time. Some even leave the bike and run. The department is attempting to get funding to train several officers to ride off-road bikes and attempt to curtail the problem.
Department procedure suggests not pursuing mini moto riders, in case there is no helmet to protect the youths in an accident. A motocross park, scheduled to open soon, will hopefully entice the riders out to Shellway Road and a legal, safe environment. BASE will run the park and has some of the kids helping with the track construction.
Simpson added the majority of the illegal riders right now have limited, if any, safety gear and seldom even a crash helmet. It is anyone's guess whether or not that group will go to the track, which will certainly require safety motocross gear.
It seems like some citizens of the pocket bike planet are intent on firing up the fury of non-riding citizens as high as possible.
It simply doesn't have to be this way, a pit bike can be a harmonious pursuit, given the right preparation.
Videos of pocket bikes
Here are some sizzling videos of pocket bikes & pit bikes riding the trails. Take a few pointers from them.
Freestyle Pocket bike planet - Kenny Karcz
65cc and 85cc small dirt bike racing/motocross.
50cc Dirt Bike jumping – (but wear a helmet).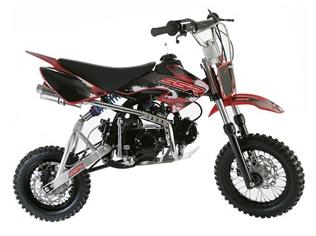 Chinese pocket bikes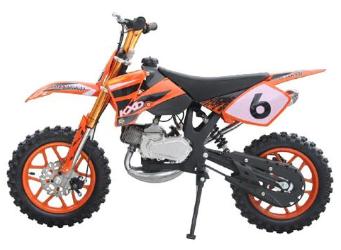 If you want to know where the "HUB" of pocket bike and pitbike manufacture IS right now its china!
If anywhere in the world makes more mini dirtbikes than anywhere else it's here.
We have all seen them for sale and they do make good sense to buy, if you're a beginner and wish to keep your cash on a tight reign. Quality isn't as good as the Japanese brands that's to be expected. The old saying you get what you pay for has always been true.
If you are intending to take the sport to its limits a Chinese bike may not be for you. But hundreds of riders use them as an accessible way to begin pitbiking and see if they enjoy it.
---
Home | Dirt Bikes | Cheap Dirt Bikes | Accessories | Mini Dirt Bikes | Motocross Racing
Motocross Gear | Off Road Bikes | Used Dirt Bikes | Wholesale Dirt Bikes
Honda | Kawasaki | Suzuki | Yamaha