Pocket bike racing
Take the "pocket bike" winners checkered flag.
Pocket bike racing (like any mini motorbike persuit), is such that people like to race them fast and pit themselves against other riders. Dirt bike tracks can be converted for the day for pocket bike racing, or some even have specialist tracks.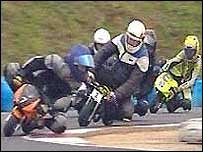 You can race with your friends on a make shift dirt circuit, but I would advise against it.
If you do not have the permission of the landowner or are on a public path or park, you can get fined or even have your pocket bike crushed.
So go along to a proper track or take time out to get permission, and have fun with your pocket bike racing - and don't forget stay safe and calm & controlled too – as an aggressive racing style filled with emotion can bring out the worst in bikers.
If you're a mini bike rider or wanting more info on racing a pit bike there are so many places for riders to go to.
With a 49cc pocket dirt bike being so cheap don't forget to get yourself a good motorcycle helmet - or perhaps a quality hjc helmet would be even better if you can afford it. Style & brand is personal choice, but DOT and SNELL must be approved.
Ok, lets seek out the small sport motorcycles; for use on offroad tracks and circuits online - ( Lets broaden it out - what the heck; anywhere across the USA and UK sounds good to me).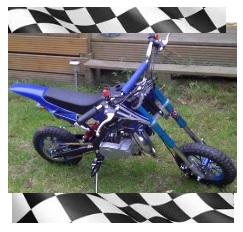 Minimoto.co.uk is a mini specialist. From buying a 4-stroke mini bike to getting the right tires & offroad parts for your pitster; you should get it here without too much bother.
They sell anything from chrome accessories to sprockets & chain guards but do check their stock levels at all times.
The site minimotoclub.co.uk is a forum. Some might say it's an offroad capital for mini bike riders in England. Of course once your signed up you can ask questions on your tiny motorcycles; or where to get that unusual part and finding the best circuits near to you that'll allow pocket bikes?
Minidirtbikers.com has plenty of free info. You might be able to find out more on how to ride a pocket motorbike the right way, or maybe thoughts on motorcycle exhaust systems; it doesn't matter, just throw it out there, and see what replies you get back.
Use these sites for hints n' tips & advice, but always use your own common sense for your final decision on any purchase and what works for you. The person giving you the tips doesn't always know your own personal conditions.
Crazy racing bike tips
Important Notes on Pocket Bike Racing.
It is extremely important to break in your bike if you want to get the maximum life from it, especially if you are considering pocket bike racing. It is just like any other thing with a motor. Built to run, the engine and all the parts that make the bike operate will have to get in sync with each other. The people who ignore this are usually the ones you see walking instead of racing.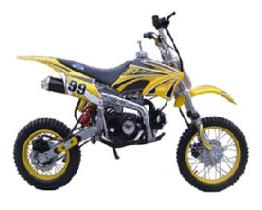 There are some crazy ideas on the internet for breaking in a bike. One idea widely accepted and similar to the idea of breaking a car in gently is called heat cycling - which is done to maximize performance and speed, whether or not you intend to race the bike.
Before you start speeding around the track, ride the bike slowly around the track for 3 miles. Speed up a bit for the next 3 miles and then shut the bike off so it cools down.
Turn the bike back on and let the engine idle about ten minutes before turning it off. Let the engine cool again. Do this twice more. When you turn it on for the last time, it is almost ready for pocket bike racing. Ride the bike slowly until it runs out of gas. Let the engine cool and refill the tank. The bike is ready to race.
Pocket bike racing tracks across the United States include Village Creek MX in Fort Worth, TX. Drought has sent events to other tracks, although practice remains.
Brother and Sister Rocco and Bo Landers, Mid-South Mini Moto factory riders, raced at the Southern Oregon Kart track September 4, 2011 with the NC Mini-GP. Rocco took 1st in Blata Cup and Semi-Pro, and 2nd in Mini GP Youth. Bo took 2nd place in the All Girls Race.
Pocket bike racing at the Dirt bike Show 2007
Mini moto dirt bikes
Going to a china manufacturer ?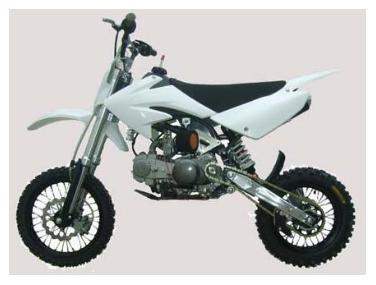 Why buy a Chinese pocket bike? Well cost is why. They are notably cheaper than other European or Asian made pitbikes.
Are they any good for racing? Well that depends……
If you are racing around on some scrap ground with friends, for some fun in the sun, on a lazy day, they should be great entertainment.
Also if you're a newbie, you'll find the Chinese pit bike an inexpensive way to pick up some moves, get familiar with a small bike and if you put some dents in it, you'll not worry too much about the scuffs and scrapes you add to it.
If however you're into racing properly with serious competitors in a stadium, where there are trophies to be won – do you think they'll be pinning their hopes on a $2-300 dollar bike? Of course not, so you will need a much better built bike.
As time continues (maybe another 10 years) – perhaps we can evaluate the Chinese bikes, quality, performance and reliability again - it should be much improved.
They might even become "the standard" one day – but only time will tell that.
---
Home | Dirt Bikes | Cheap Dirt Bikes | Accessories | Mini Dirt Bikes | Motocross Racing
Motocross Gear | Off Road Bikes | Used Dirt Bikes | Wholesale Dirt Bikes
Honda | Kawasaki | Suzuki | Yamaha