SDG pit bikes - mini marvels
Speed and looks its all here.
The sdg pit bikes are a superb range of two wheeled power. They have recently incorporated their brand new Speed Mini 107cc pit bike. These are amazing bikes and puts the CRF50 in the shade. The best thing with SDG is it can use XR/CRF50 parts.
There are also aftermarket parts designed specifically for the Speed Mini bike, they have of course become hugely popular with children and adults alike. Take care of your sdg bike and it will look after you. Use all the safety equipment recommended and you're bound to have plenty of fun on these zippy machines.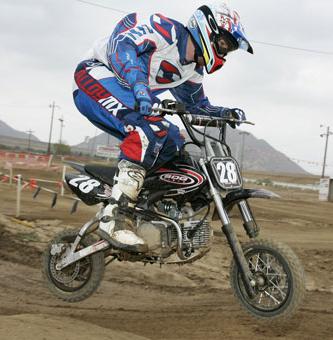 The sdg mini bike is a must for some freestyle riders. You can muck about on a SDG bike; as it's a low and light ride but its well built too.
Some pitbikers learn to freestyle on these pocket offroaders; so when thinking about flatland freestyle or your wanting a motorcycle that works well on a lot of terrain - look out for SDG pit bikes.
We now take a look what SDG biking goodies are out there for us.
Liketobike.com was our first stop to get this dirtbike search rolling. This site had a 2004 Sdg107 offroad bike up at $1200. The machine comes with a big 107cc engine unit, a new motorcycle chrome pipe and a K N air filter.
If that's not the sort of custom motorcycle kit for you – what about wreckedbike.com (ominous title!). But it did turn over a 2004 SDG 107 Dirt Bike; selling for $975. Description is a bit sketchy, but it comes with black motorcycle fenders and plastics and its certainly a cheap mini bike for sale.
Ebay is fantastic for mini SDG pit bikes and mini bike accessories. For a few choices check this out – a 10 inch SDG Rear wheel rim for £29.95, and a 32mm big bore exhaust kit for a SDG dirt bike was selling at £28.99; and finally an SDG 41 TOOTH SPROCKET kit for a little over £12.99 was also up for sale.
Of course don't leave ebay before you have picked over their helmets & boots online and other motorcycle apparel – you cant muck up that one for bargains.
For new SDG pit bikes there is sdgusa.com. Maybe you won't get a cheap pocket bike – as you would in the enduro classifieds, but you will get quality bikes for most amateur freestyle stunts.
We liked the look of an SDG LIL' MINI which has a Single Cylinder Air Cooled 4 Stroke engine, 3 Speed Auto Clutch and a Chromoly Frame. All prices were POA, which was a shame but some excellent bikes are listed here.
SDG - my SDG on video
A forums site (dedicated to the mini dirtbike) - can offer advice, in regards to the price of a used SDG or an SDG bike may be advertised by another forum member. Here are some videos of freestyle fun, to make your mind up on SDG pit bikes.
Are they for you?????
SDG 107cc PIT BIKE - MOD TO SHOOT FLAMES
SDG 107cc pit bike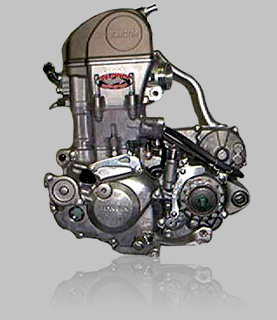 Further SDG thoughts
When reading up on the SDG don't just use the web, buy a few specialized magazines, check reviews and use the forums to find out what other owners are saying about the SDG brand.
Magazines often offer test rides and reviews as well. While some parts maybe interchangeable, be careful of buying a specifically rare model of SDG – will you be able to buy parts for that? If not you might need to be good friends with an engineer to make you the parts – oh and have deep pockets too.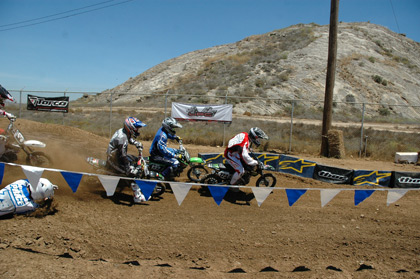 ---
Home | Dirt Bikes | Cheap Dirt Bikes | Accessories | Mini Dirt Bikes | Motocross Racing
Motocross Gear | Off Road Bikes | Used Dirt Bikes | Wholesale Dirt Bikes
Honda | Kawasaki | Suzuki | Yamaha