Thor motocross gear
The war hammer - ALL HAIL THOR.
Thor motocross gear is a superb addition to any dirt biker's wardrobe. The thor brand offers gloves, jerseys and pants in amazing vibrant colors and great designs, for the most fashion conscious amongst you.
The quality with Thor is as good as it possibly can be and is rugged and hard wearing, which you need on the punishing dirt track. Remember too to check out ebay or other sites within the motocross community for used thor clothing deals, as there is a lot of choice out there. You won't go far wrong buying a thor item.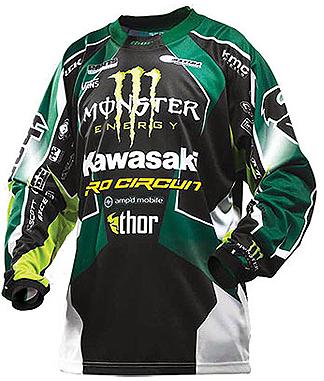 Riding your 150cc dirtbike, or used yamaha can get pretty muddy. If you have been on a motorcross circuit or a pitbike track your clothes will be ruined and you'll want some racing gear and a strong helmet of course.
Lets get the daily dirt on our search online; for some gear that will help on our Thor shopping trip.
First up has to be slyfoxmx.com. Not only a fine place for free info but they have sales of quality apparel. What did we find? For women, they had a pair of authentic Thor AC Vented Gloves selling for $24.95.
These gloves have a mesh back for airflow and a well cut cuff for a secure fitment & a clarino palm with a perforated layer. Also on sale was a Thor Youth AC Vented Jersey on offer for $40.00. The usual no-fade graphics, silicone tail print for grip and padded elbows are all delivered in a light wide cut top.
If you want more throttle action, then go to the dealer direct at thormx.com. The website has good descriptions of all the dirtbike gear they sell, a virtual catalogue & a dealer locator too. If you're thinking of getting a good buy do check this website out.
Craigslist.org can be a surprise for easy finds. We found some Thor motocross gear (pants + jersey) for $60. But descriptions can be sketchy....which is a pain...
Then for our finale we visited motorcycle-superstore.com. They have junior accessories and a ton of links for other apparel pages. But we were looking for Thor motocross gear. A set of Thor Motocross Women's Quadrant Boots came in at $139.95; ideal for the foothills and trails or even an arenacross race.
Thor Videos to help out.
Thor Women's Phase Gloves were $14.99, and a set of Thor Motocross Ally Wrap Goggles came in at $64.95. Plus far more than we can list here - so check out the motorcycle-superstore website.
Forums, fansites and dirt bike magazines can be a great source of advice on Thor motocross gear. You can also have amazing deals on amazon and ebay as well.
Here are some advice clips - to guide you on your Thor gear.
Thor Motocross Hero Goggle
Thor Motocross Phase Splatter Jersey
Thor Motocross Phase Rockstar Jersey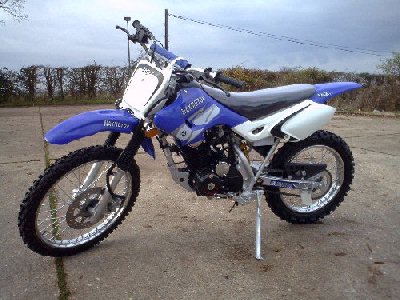 Thor reviews
Thor dirt bike clothing is being bought by lots of riders. Jerseys as well as other equipment is an important choice for any biker. So read up on thor within forums; either online or off there are plenty of reviews too on brands (like thor) before parting with your cash.
You can probably guess Thor isn't going to be the pits – but is it suitable for your particular style of racing? If so – then Thor's an excellent purchase. If its not - well there are many more brands to pick - but stop and check thor out - its worth it.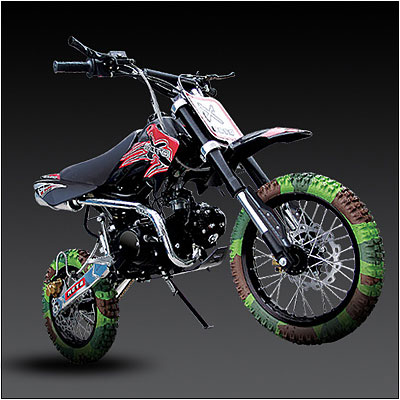 ---
Home | Dirt Bikes | Cheap Dirt Bikes | Accessories | Mini Dirt Bikes | Motocross Racing
Motocross Gear | Off Road Bikes | Used Dirt Bikes | Wholesale Dirt Bikes
Honda | Kawasaki | Suzuki | Yamaha