Used Dirt Bikes For Sale
Where is the best place to look online for used dirt bikes for sale? How do you make certain that you're getting a quality bike when shopping at an online venue?
Getting Used Dirt Bikes For Sale Online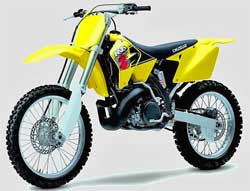 There are an abundance of used bikes for sale online, but venturing into this market can be intimidating. Here are some tips to keep you informed before making that purchase sight unseen.
Sites that Offer a Guarantee
When shopping online, all you have to go by is the picture and their description, which can be more than daunting and an easy way to get conned. Using a little care and common sense will go a long way to making the online marketplace work for you. First, as you're doing the shopping yourself, you want to know as much about the type of bike you want and can handle as possible. The next step is finding a reputable vendor.
There are a lot of great sites online that offer a guarantee or stand behind their products. Your first stop might be the bike dealers, themselves. If you're concerned about their legitimacy, try checking them out with the better business bureau or running their company name through a search engine with the word "scam" attached. That will usually show any unwanted business practices.
Reputable merchants are a safe purchase place because standing by their product is part of their business.
Person to Person Purchasing
Person to person purchasing can be tricky, especially online where you don't really know the type of individual sitting on the other end of the keyboard. It's always best when finding used dirt bikes for sale from an individual to live in a close proximity so that you can look the bike over before exchanging money.
If you are going to buy directly online this way, try a reputable site where there are some repercussions if the seller delivers shoddy merchandise or misrepresents the state of the bike.
EBay can be a good idea for this type of buying, as the payments are guaranteed through them and you have some expectation of honesty. Always be careful when making a large purchase of this nature. See if the seller has a good reputation and if they've successfully completed transactions prior to yours. If possible, it's always better to actually see the bike before paying.
A 50cc dirt bike part can be found on ebay and in many spares catalogues. You might want a dirt bike engine part or pipes, or another obscure item. Some dirt bike online stores can certainly help too. Many used yamaha dirt bikes spares and other brands are found if you take your time in your search.
50cc dirt bike part
A motorsport championship race might be some way off, racing in the red soil using your hand grip to regulate your speed with the other supercross riders.
The dynamic motorsports of dirtbikes race over all kinds of soil, and your monster supercross motorcycle will take a hammering. The clay soils and rocky soil density of a track, can scuff a new motocross moto.
But used dirt bikes for sale make sense, from a cheap bike china motor to a bike motor uk used Yamaha – we'll act like a motorsport portal to search for some supercross style and great deals for all pockets.
Vivastreet.co.uk sometimes has motor bike sport bikes, and sometimes you'll get nothing at all. It's just a question of going back regularly but you wont ever find a free motor mini bike. Although we didn't see any specific pitbikes this time, there was an ad selling motorsports and racing spares, with a number of motorsports sports enduros being broken for parts. Bikes included the Kx 80 1989-2001, Yz 80 1992-2001 and Honda: Cr 125 2000-2001 plus tons more.
Dkoffroad.co.uk has a number of soft grips motocrossers, that's cheaper than a honda motor bike dealer. For instance a HONDA CR85 was up for £1499, and a HONDA CR125 was on offer at £2099. This online motorsports site has two wheeled offroaders, that's just a few years old, so practically new - and great value on some moto bike honda motor used models.
Ebay always has some bike cheap mini motor rides and bike child motor bikes for very low money. If you're aware of the dangers in supercross and losing your grip on costs, you should get some value here.
We liked looking at a ktm sx 125 for £1300. Coming with new- chain & sprockets, tyres, front & rear mud guards and fork seals. Plus this soil compactor mud blaster of a pit bike has had a complete engine re-build and this Used Dirt Bikes For Sale model was in excellent condition as well.
Dirt bike online
We also found a Yamaha YZ-250 2 Stroke going for £2695, on ebay too. Coming with no major damage to it's plastics, and fitted with a smart DC graphics set. Pro Taper fat bars were fitted as well and it's been well maintained and sold in perfect condition.
Motorsports blogs can also help should you want to learn about supercross and mx. It tightens grip on your thirst for knowledge. You can ride motor cross bikes in dessert surroundings or at your local circuit. And you don't have to do it with a costly mx bike.
Dirt Bike Tube Selection on your Used Dirt Bikes For Sale
Some GS MX Jump & Launch Techniques for any Used Dirt Bikes For Sale Moto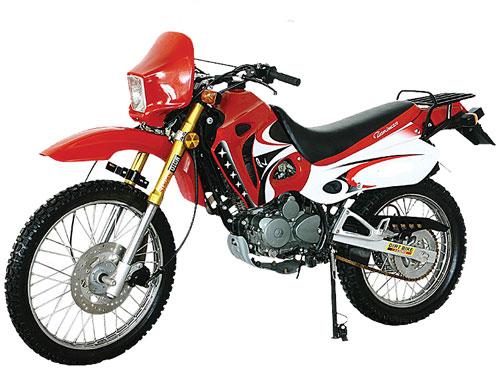 ---
Home | Dirt Bikes | Cheap Dirt Bikes | Accessories | Mini Dirt Bikes | Motocross Racing
Motocross Gear | Off Road Bikes | Used Dirt Bikes | Wholesale Dirt Bikes
Honda | Kawasaki | Suzuki | Yamaha