Yamaha kid dirt bike
Yamaha Youngster happiness.
Looking for a yamaha kid dirt bike, isn't as daunting as you would first think.

There are a number of bikes made for children and even mini motos may be fine, if the engine isn't too powerful.
When buying a Yamaha or any make for your child make sure they sit well on the bike and that their feet touches the ground.
They need to be able to reach all the gears and throttle with great ease, if the bike is too big for them it will cause an accident. The bike needs to be as good quality as you can afford; and never let your kid out without a helmet.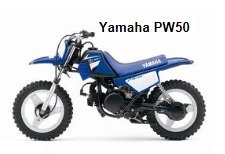 What is motocross - without Yamaha.
Find the Best Yamaha Kid Dirt Bike
Not all models of Yamaha qualify as a great Yamaha kid dirt bike. Some are simply too powerful or too big to fit into that class. However, a few are the best for younger kids.
Consider the Yamaha PW50 when you're looking for a Yamaha kid dirt bike. The Yamaha PW50 is the right price for the beginner bike. It also is easy maintenance and simple to ride. The transmission is automatic so the intimidation of learning to shift isn't part of the package. The speed isn't the fastest but that's great for a learner bike.
You don't want junior to break any speed records when he's still learning. Since maintenance can be a hassle for beginners, this Yamaha kid dirt bike avoids that problem.
If you're an adult or even a larger kid, you'll find the ride a bit on the bumpy uncomfortable side. This bike can go fast if you don't set the governor screw properly. While the speed is great as your child develops more skill, it is dangerous before then so pay close attention to the setting.
Another great Yamaha kid dirt bike is the Yamaha TT-R50E. The bike has an electric start that makes it far easier for the beginner. The size is perfect for the younger child but once they develop an adult size, or close to it, the bike is a bit cramped for most, no matter how much fun it is.
Its size makes it a bit difficult for larger riders. In most cases, the rider has to use second gear continuously. For those with very young riders who want to control the speed, you'll find the throttle limiter a great addition to the bike.
Dirt bike children and YAMA
Another Yamaha motocross for sale – that fits the bill.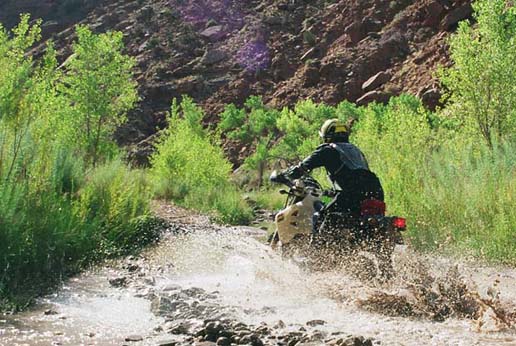 The YamahaTT-R90E is another great bike for kids. This Yamaha kid dirt bike is the perfect size and price but has one defect. It has a fussy starting pattern. If you try to push in the choke once you start it, you'll often find that it stalls.
There is a solution to this problem. You simply ride it for a short period, normally a few minutes, with the choke out and then push it in.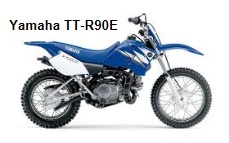 If you're helping a young child, warm it up first for them by starting it and riding a distance with the choke out.
Simply warming it up without riding won't keep this cold-blooded bike going. Aside from that problem, this is a great bike for kids.
The final Yamaha kid dirt bike is one that's for the older rider that wants a bike sized between the bigger ones and the small tire minis. This is the Yamaha TT-R125E.
While it is good for the beginner, it's big enough that adults can ride comfortably, making it more than just a dirt bike for kids, but also one for the bigger beginners. This beauty is the right price to make it a great bike for everyone. The whole family will love riding this beauty but be careful. The tank holds 1.6 gallons so if Big Sister takes it out for a spin; she could be gone a very long time.
The right dirt bike ?
The mx and dirt bike photos on the net are great fun. You can swap them or post them on social networking sites. You might even get advice on buying the right dirt bike too. Will it be a 110cc dirt bike ? or a cheap and fun chinese import? When you buy one, yamaha or whatever model, have some good strong dirt bike lights on it. As if you're riding at dusk or late evening, you'll be glad you did.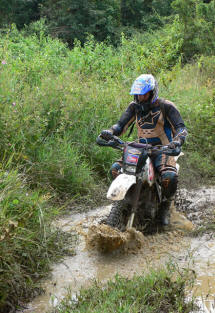 ---
Home | Dirt Bikes | Cheap Dirt Bikes | Accessories | Mini Dirt Bikes | Motocross Racing
Motocross Gear | Off Road Bikes | Used Dirt Bikes | Wholesale Dirt Bikes
Honda | Kawasaki | Suzuki | Yamaha